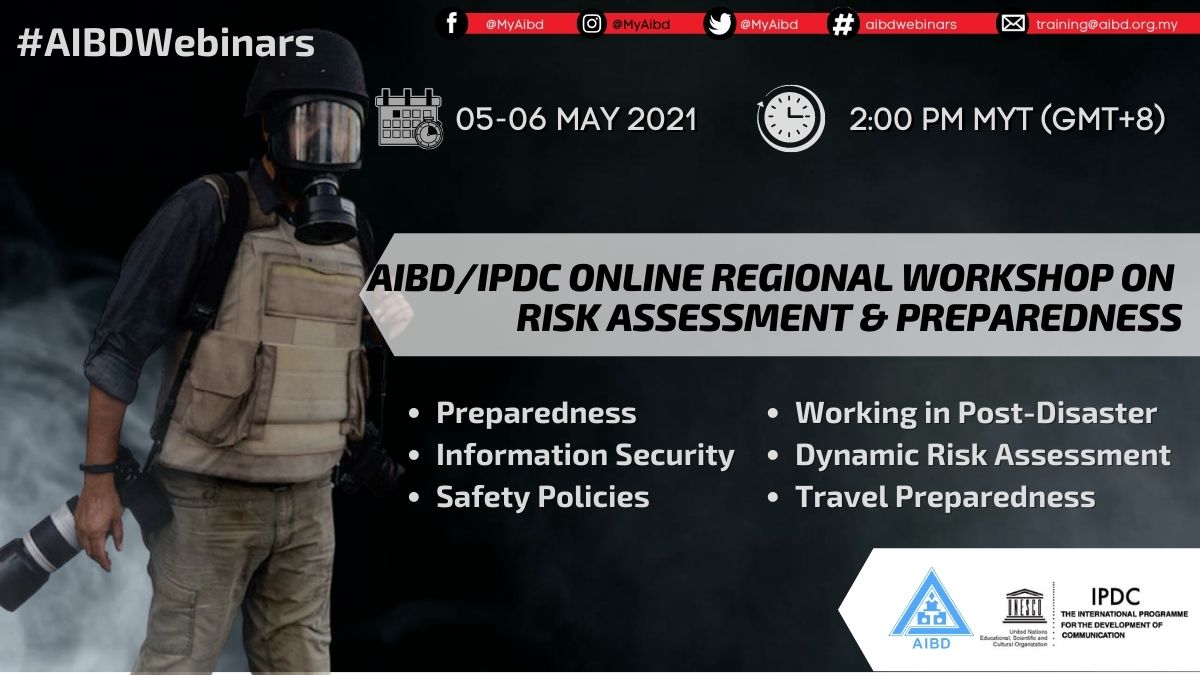 AIBD/UNESCO-IPDC Regional Online Workshop on Risk Assessment & Preparedness
Contemporary journalism has introduced its consumers to different journalistic genres on different platforms. However, in all forms of journalisms whether it's investigative       reporting, beat reporting, foreign correspondence    to    domestic coverage,    blogging    to photojournalism— a disciplined preparedness is an essential thing. Prior to any assignment, reporters should undertake a risk-versus-reward assessment   to   evaluate   whether   the story is worth the danger.
Risk Assessments are an essential tool for evaluating threats and hostile situation for on field reporters and crew. In a recent AIBD survey, many Asian-Pacific media practitioners revealed that many broadcasting organizations don't have any routines and protocols for safety of their reporters neither they were trained to deal with such kind of situations.
AI MS & OBJ ECT I VES
This two-day course will help participants understand the principles of a good risk assessment and show them how to work in man-made disasters and natural hazards with tips and techniques from security experts and experienced journalists.
Some of the key objectives of this workshop are:
Establishing S.O.Ps, routines, protocols and systems ·
Understanding the responsibilities of media organization and the reporters Conducting security assessments
Understanding the concepts of security in hostile environments