image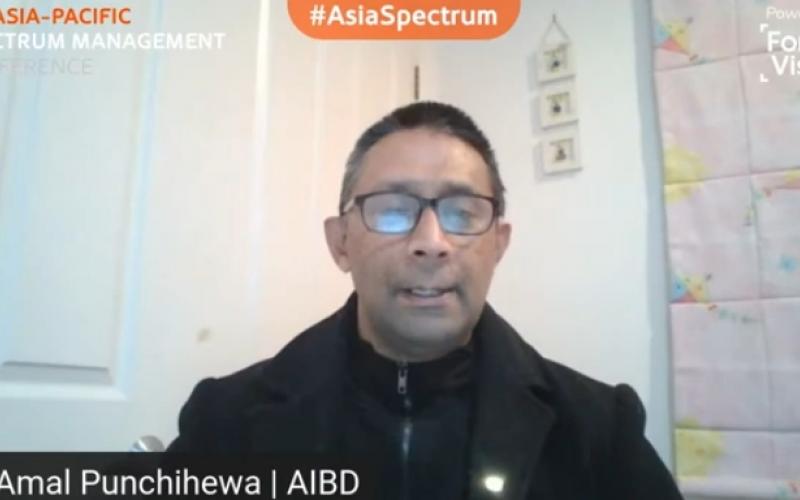 The 6th Asia Pacific Spectrum Management Conference was held virtually from 3 -6 August 2020. AIBD was invited to provide the broadcasters' perspective to the conference. Consultant and Advisor of Broadcast and ICT Dr Amal Punchihewa represented AIBD at the conference.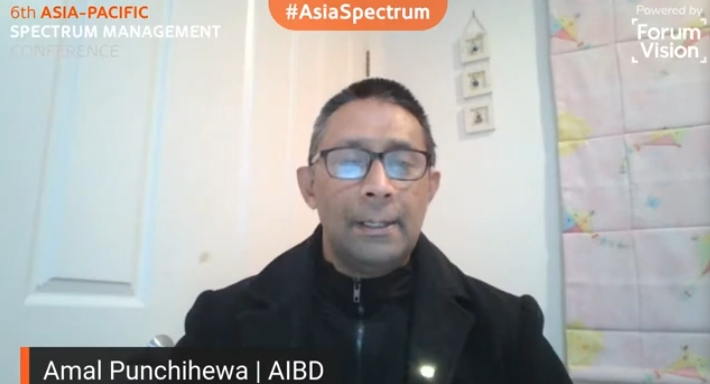 One of the main discussions of the conference was the 5G mobile services and the required spectrum to deliver projected services. As a broadcast expert having both industrial and research in the wider ICT field, he presented the value of broadcasting. He also made it clear that no service such as mobile or online delivery cannot replace broadcast service. Mobile and online services may complement what broadcasters perform from production to delivery.
During the panel session, Dr Amal Punchihewa said "APT has 38 member countries in APAC. In these 38 members countries, if we look at how many have already migrated to digital completely, only seven of them done ASO. There are a lot more to complete. 31 countries haven't done that yet and occupy sub 1GHZ band to broadcast analogue television broadcasting"; among many other points he highlighted to show challenges in releasing frequencies in sub 1GHZ band.
The moderator of the session said, "I think you (Amal) have made the case and I think current circumstances are, as he (Amal) said, highlighting the need for continue to broadcast so thanks so much for that perspective".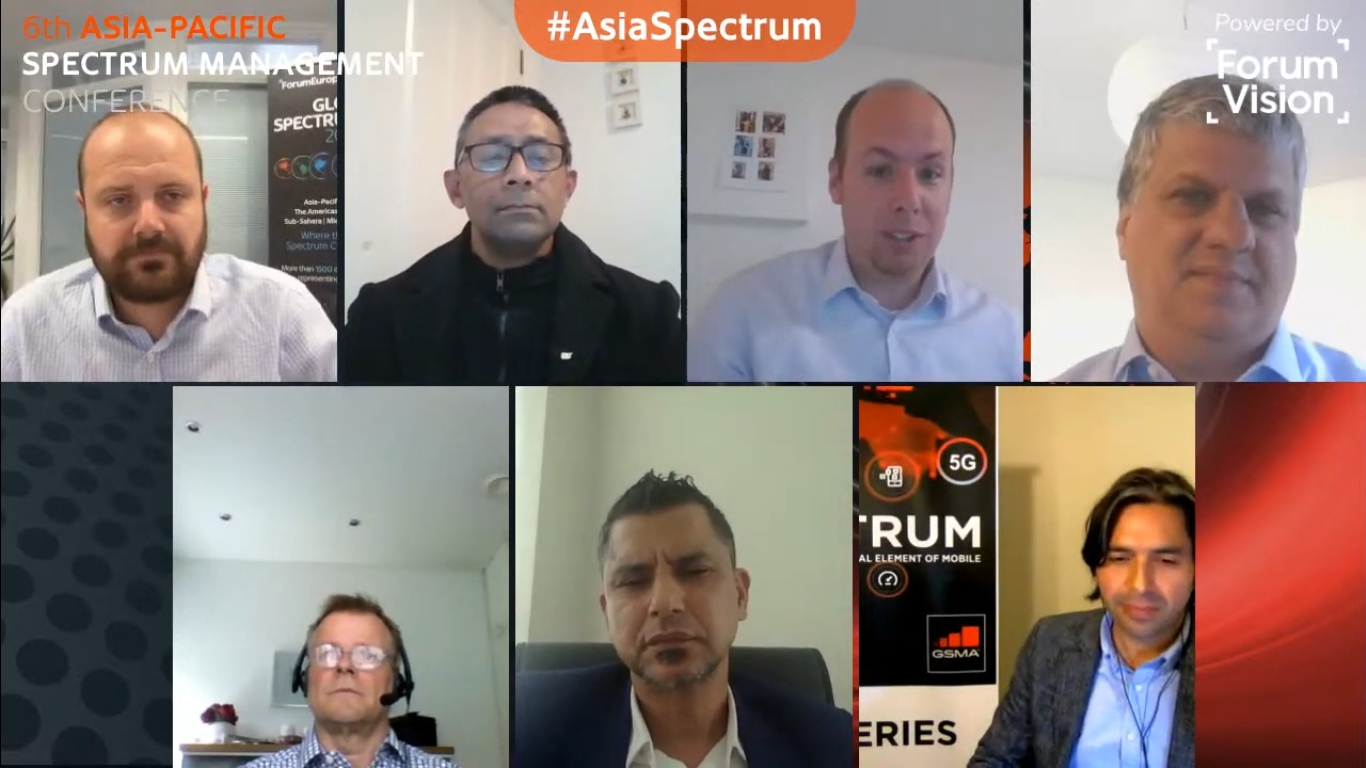 Dr Amal Punchihewa also highlighted that there is a lot of misunderstanding among people about linear and nonlinear content or what a broadcaster does before the close of the session. The user-generated content is a very little contribution, but television broadcast is a business (operation) using high- quality content. Today the broadcaster could cater to audience both over the air (OTA) as well as online delivery combined with interactivity through hybrid TV engines such as HbbTV, which provide the interactivity. Therefore, the broadcast will tend to remain for many years, Dr Amal Punchihewa believes.
You can listen to the session using the URL below.
https://www.youtube.com/watch?v=A2Zvi5C1iiQ&list=PL-w3m3Fi4ZVlESVEVyq_kHJeRx3SxeX0w&index=18&t=3852s