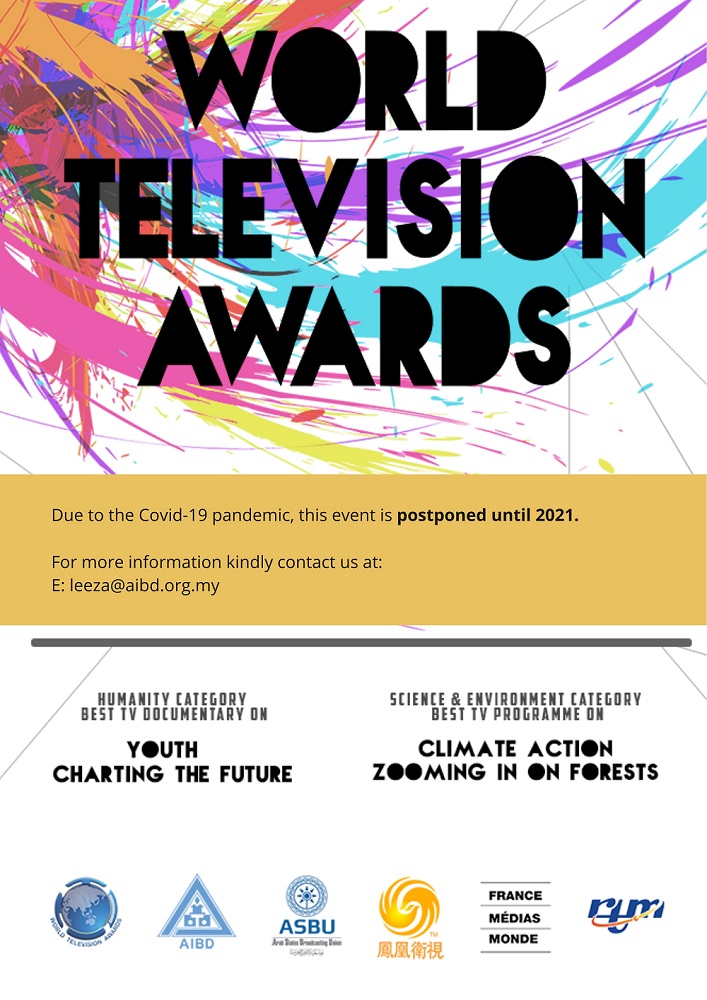 At the Asia-Pacific Institute for Broadcasting Development (AIBD), the safety and wellbeing of our members is a top priority. We have been closely monitoring updates about the COVID-19. As a cautionary measure and to respond to concerns by stakeholders, we have postponed until next year the World Television Award Judging and Awards Ceremony.
Thank you for your understanding. More information on the rescheduled event and a full agenda will be announced in the coming months.

Philomena Gnanapragasam
Director, AIBD
FAQ
What happens to my World Television Awards 2020 entry? 
AIBD has decided that World Television Awards 2020 categories will be carried forward for next year. The applicants have the option to submit new entries on the subject, in which case the previous entry will become void, or to keep their submission as is and AIBD will include them in the submission list.
Do I have to re-submit it to next year's event? 
All the entries submitted in 2020 will be automatically included in the 2021 World Television Award's judging process unless the applicant express otherwise through email. 
For further questions about the awards, contact;
Ms Fathimath Leeza  at [email protected]
Image