image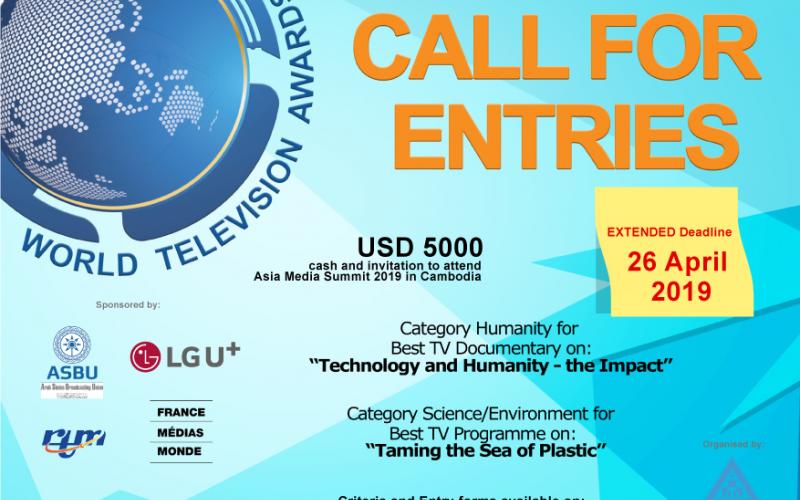 Good news!
Considering the importance of the topics and anticipating an overwhelming response from Television Programme Producers, the deadline for programme submission of the World TV Awards is now extended to Friday, 26th April 2016, which will be the final deadline.
To give our members and those who will be sending their submission from remote areas, we feel this will elevate some of the pressure. We do not want you to rush your submissions, on the contrary – we want you to have extra time to work on and present the entries in the best way possible.
For those of you who have not submitted yet, you are most welcome to enter with your submission.
We'll be announcing the winners and runner-ups at the official ceremony in Siem Reap, Cambodia 13 June 2019 during the Asia Media Summit, and we'd love to see you there as well. 
For more details, kindly visit: http://www.aibd.org.my/node/6385