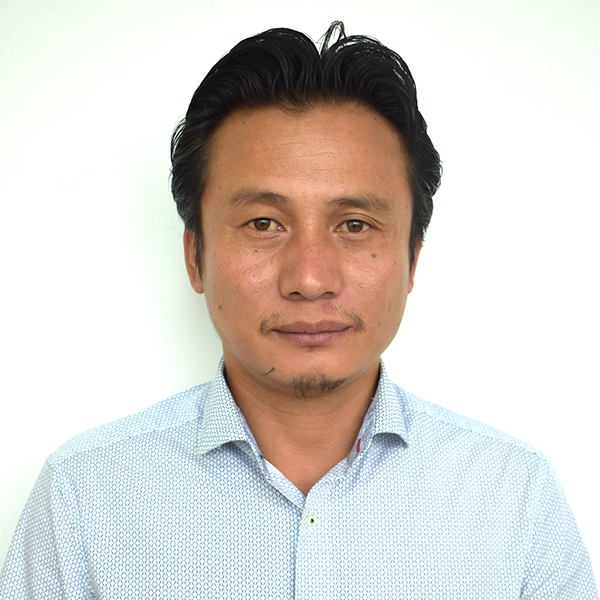 Jigme Thinley joined as a Programme Manager in December 2018. Prior to that he was working as the Executive Producer of Bhutan Broadcasting Service Corporation, the National Radio and Television Service of Bhutan. He has a vast experience in the field of news and production, having worked in radio, online and television. He planned and coordinated the coverage of Bhutan's upper house and lower house parliamentary elections 2018, including the party presidents' debates and candidates' debates.
He is the recipient of Best TV Anchor (English) Award during the Annual Journalism Award, 2017. He also received numerous fellowships to study and travel abroad; South Asian Foundation (SAF) Fellowship, Erasmus Mundus Fellowship, International Visitor Leadership Programme (IVLP) Fellowship among others.
He has a master's degree in 'media and journalism within globalisation' from a consortium universities of University of Aarhus (Denmark); University of Amsterdam (The Netherlands); and City University, London (The UK). He also has a Post Graduate Diploma in Online Journalism from Asian College of Journalism, Chennai, India.