Radiodays Asia 2019 is poised to foster a new dimension for the professional media development and businesses in radio and audio industry in Asia.
AIBD's Director, Mr Chang Jin says with the advent of digital technological evolution, all media including radio and audio industry are embracing the demand of challenges from changing media consumption and the rapid transformation of the media businesses.
The upcoming event, Radiodays Asia 2019, will serve as a unique platform for the Asian radio and audio businesses, with a special focus on Asia's vibrant, diverse and progressive market trends.
He made this remarks at the Press Conference marking the launch of the inaugural Radiodays Asia 2019 which will be held in Kuala Lumpur on 27-28 August at Hotel Istana in the capital city.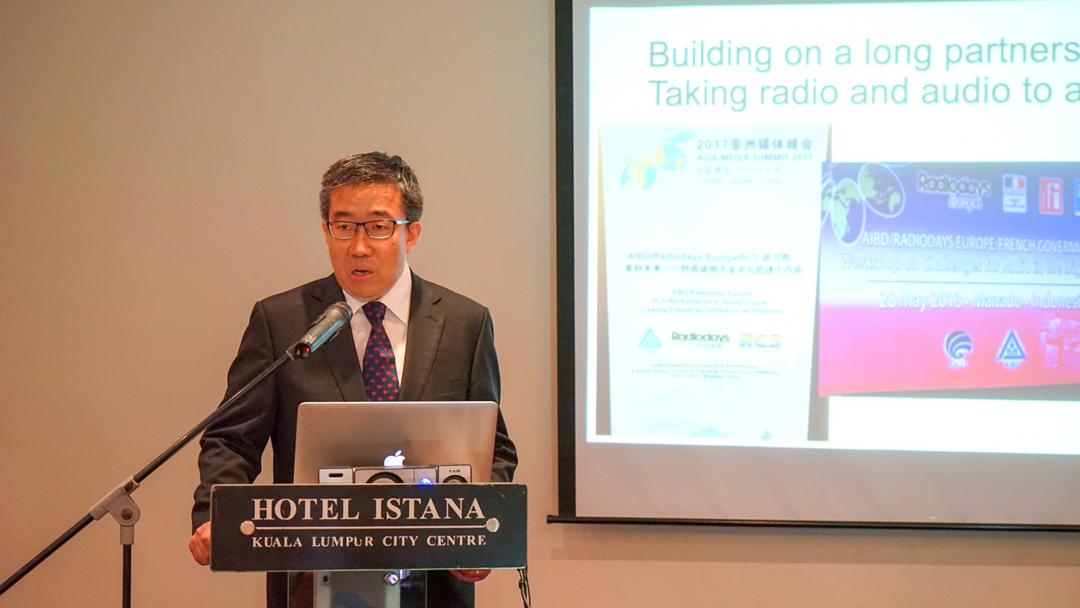 AIBD and Commercial Radio Malaysia (CRM) are the Premium Supporting Partners for Radiodays Asia 2019.
Below is the detail information on Radiodays Asia 2019.

Image