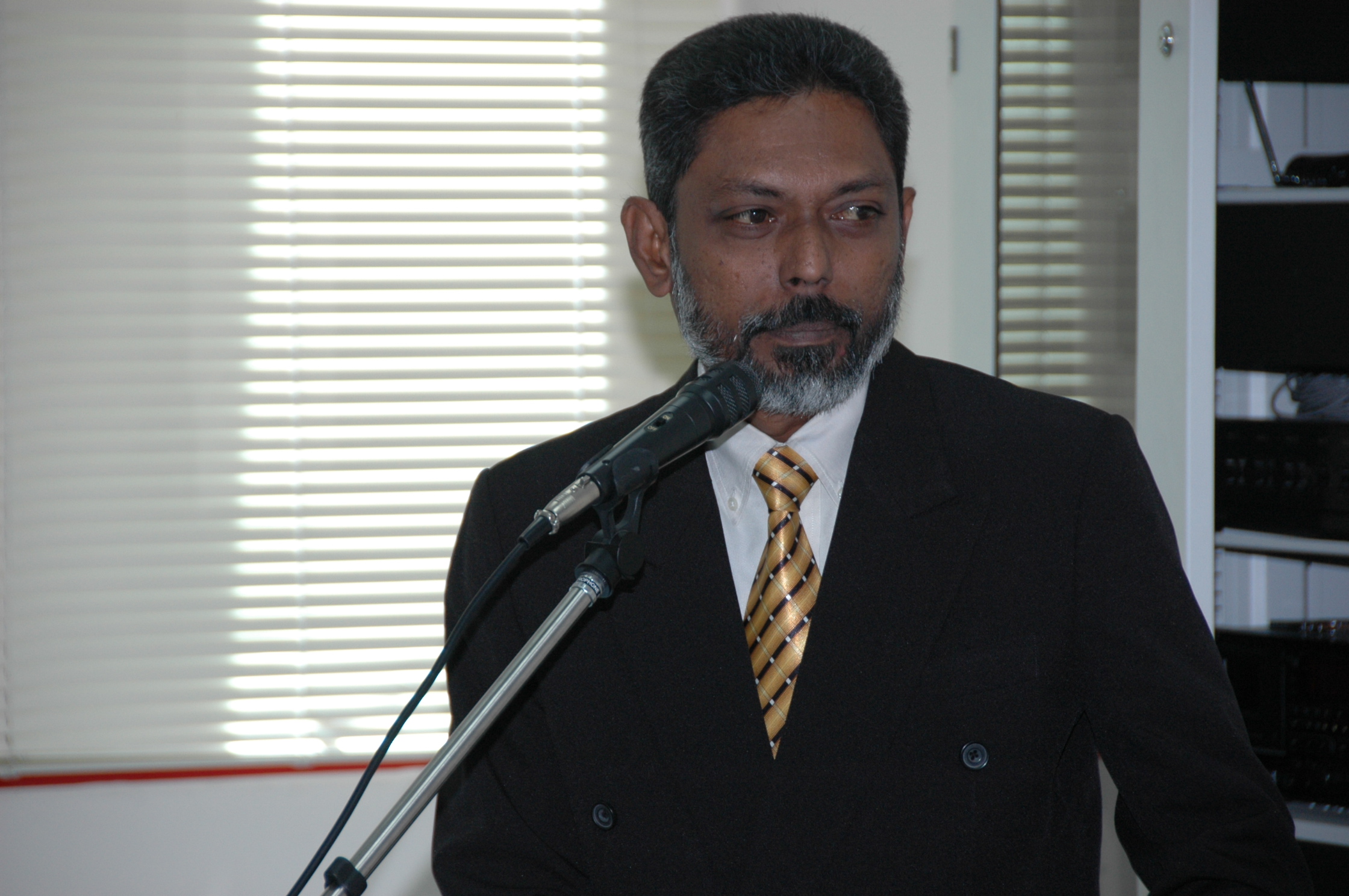 Our heartfelt condolences on the demise of Mr Marcel Gomez , a dear friend and valued colleague.
Mr Gomez  passed away on 15 November 2018. He was 59.  Mr Gomez leaves behind wife Mona and son Richard.
Mr Gomez was appointed Deputy Director of the Asia-Pacific Institute for Broadcasting Development (AIBD) on 14 August 2014.  He had joined the AIBD in 1985 and served the Institute in various capacities until his resignation in June 2017. Prior to being appointed Deputy Director he had been the Senior Programme Manager at AIBD.
During his 32 years of service to the Institute, he had implemented various training projects on diverse topics throughout the Asia-Pacific region. He had represented the Institute in many international conferences across the globe, articulating the region's concerns and responses to the changing media environment.
Mr Gomez spent many fruitful years of his life with AIBD and was very dedicated and passionate about his commitments. Professionals in the broadcasting industry of this region have benefited from the expertise he shared in the workshops. His vast knowledge on the Institute and valuable  contribution to AIBD will always be remembered. 
Formerly a highly professional and respected member of the AIBD management team, he will be greatly missed by  colleagues,  friends, and all who knew him.  Prayers and fond memories are what we have to remember of our dearly departed colleague and friend Marcel Gomez, the Gentleman with the pipe and unmistakable accent.
On behalf of AIBD Members, Affiliates and Partners and the Secretariat, we  convey our deepest  sympathies  and  heartfelt  condolences to his bereaved family and all concerned in the true spirit of solidarity.