Asia-Pacific Institute for Broadcasting Development (AIBD) in collaboration with Asia- Pacific Broadcasting Union (ABU), Arab States Broadcasting Union (ASBU) and World DAB organised a Regional Workshop on Digital Radio Broadcasting at Kuala Lumpur, Malaysia from 23-27 July 2018. The five-day course covered most of the technical fundamentals and technology used on DAB+ Digital Radio. Forty-Two participants from eighteen AIBD, ABU and ASBU member countries. There were a number of speakers during five days of the workshop.
Dr. Les Sabel from World DAB was the primary consultant for this workshop and he covered a large number of sessions over the period of training course. On first day he provided the background on digital radio and changes that has come into Radio Industry due to digitalisation. He talked about the DAB+ system structure, systems and networks, current transmitter technologies and architecture. In  addition, he delivered on DAB+ policy and regulation, DAB network planning and discussed a case study of Australia.  He further explained about the PAD delivery systems and different types of receivers. There was a separate session for RF coverage, including spectrum and regulation overview, coverage planning, propagation, RF network design, single & multi-frequency networks and RF in­terference.
Mr Alex Ng from Gates Air explained what makes DAB+ environmentally friendly, where he discussed about power consumption and efficiency, space and environment, capital and operating cost and comparisons with FM. He also talked about low power VHF radio products and components.
Mr Anupon Tajawanno, Regional Sales Manager, Paneda Tech AB, Thailand in his session spoke about DAB+  Field trial  and DAB+ roll out in Thailand. He mentioned that the Paneda group is active in the area of Digital Radio (DAB+), with its main focus on applications for safety systems in tunnels and buildings. Paneda has developed a complete "break-in system", where it is possible to interrupt the ongoing broadcast signal and replace this with an emergency message.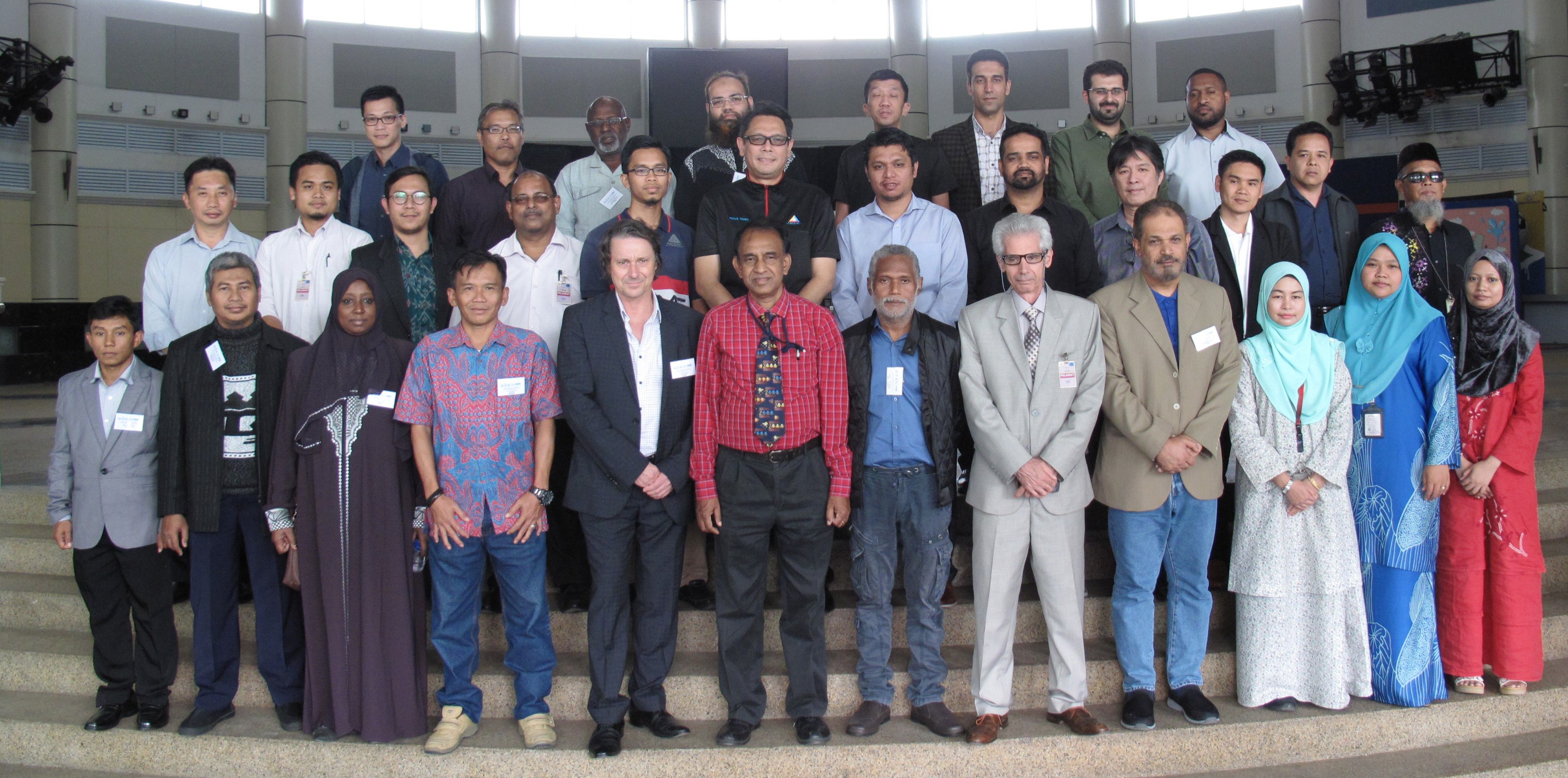 Macquarie Media Limited is an Australian media company, operating radio stations nationally in the capital cities of Sydney, Melbourne, Brisbane and Perth, as well as regional Queensland and it is based in the Sydney suburb of Pyrmont. Mr. Aron Alphanso, Chief Technology Officer, Macquarie Media Ltd in his lecture session discussed on 'Broadcasting in a Connected World- A Practical Approach'.
Mr Yahya Khaled, ATDI South Pacific Pt Ltd., Australia discussed on RF Planning software tool developed by the company. ATDI develops, supplies and supports a comprehensive set of software tools for the planning, modelling and regulation of radio communications services. Mr Khaled explained in details on ATDI's network planning and modelling tools considering terrain and associated clutter, supported by the very latest propagation tools.
Dr Les arranged a Hand on Exercise for the participants for planning of Digital radio network. Participants were divided into groups having 8-9 in each group.  Discussions held on how to plan, design and implement a digital radio network. The groups thus worked over the days in specified slots and presented their respective group's work on the concluding day.
Participants joined a half-day field visit to Radio Television Malaysia (RTM) studio facilities and master control room. The Engineer(s) at RTM demonstrated and explained to participants about RTM facilities at IBC Complex, Wisma Radio and Wisma TV complexes. Participants fairly got information about FM and Digital Radio facilities at RTM.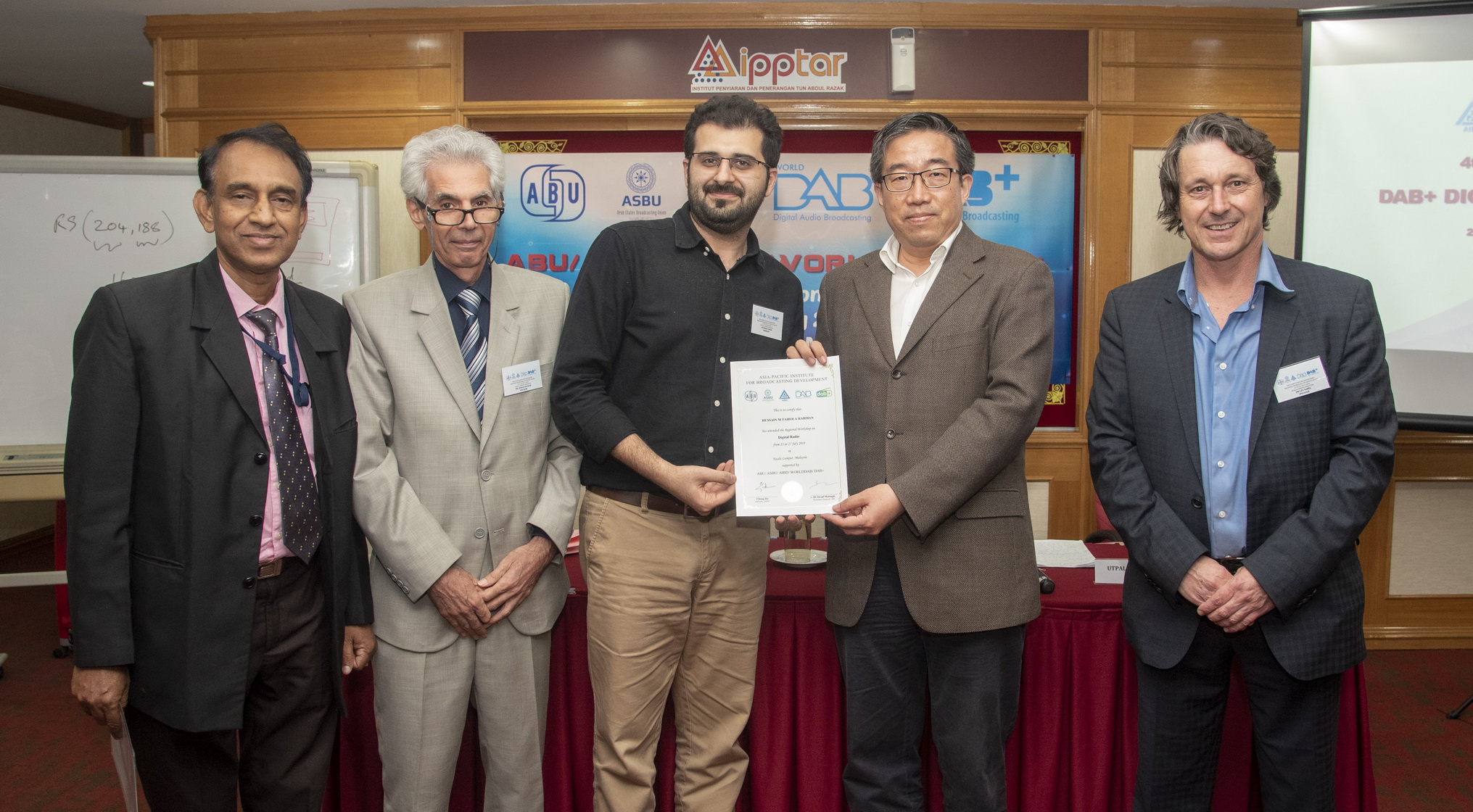 The opening and closing proceedings were addressed by Mr Chang Jin Director AIBD; Dr Adnan Salhab, Head of Training, (ASBU); Mr Nadeem Ahmed, Director Technology, ABU. Director AIBD presented the certificates to participants