image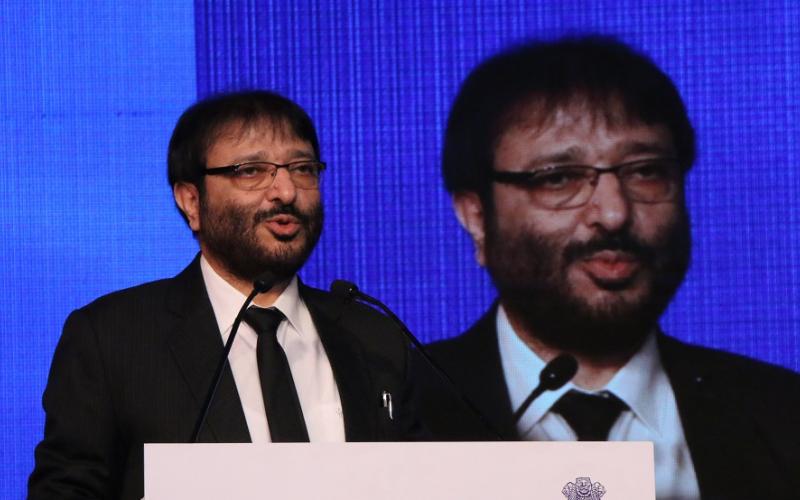 India was elected as the new President of the AIBD General Conference during the 44th Annual Gathering/17th AIBD General Conference and Associated Meetings in Colombo, Sri Lanka on 3 August 2018.
Sri Lanka was re-elected as the Vice President of the General Conference. 
The AIBD General Conference met from 2-4 August 2018 to discuss the Institute's year-long performance as well as future strategies, and approve resolutions that impact its operations.
Shri Fayyaz Sheheryar, Director General of All India Radio, who represented India, said he was humbled and honoured by the election.
"I will try to meet the high expectations of AIBD. As my country holds the AIBD in high esteem, we will work hard to make AIBD a more renowned international organisation", he said.
He also said that AIBD has lots of potential to do good, especially for poor broadcasters. "We shall keep working on the path shown by the outgoing president and work in tandem with all members and the newly re-elected Vice President from Sri Lanka."
India replaced Iran whose term ended this year following its election for a two-year term from August 2016. 
Outgoing President of the AIBD General Conference Dr Abbas Naseri Taheri, Advisor to IRIB President and Director General of International Affairs, Islamic Republic of Iran Broadcasting, thanked members and summed up some of the challenges the GC raised in its meetings. These include seeking more transparency in AIBD finances, revising training modules amid the changing media landscape, overhauling the Strategic Plan Team as a think tank, and refining procedures and rules critical to the Institute's operations.
Mr Thusira Malawwethantri, SLRC Director General, who represented Sri Lanka, thanked members for the vote of confidence in re-electing his country and promised to continue working together for the betterment of AIBD.