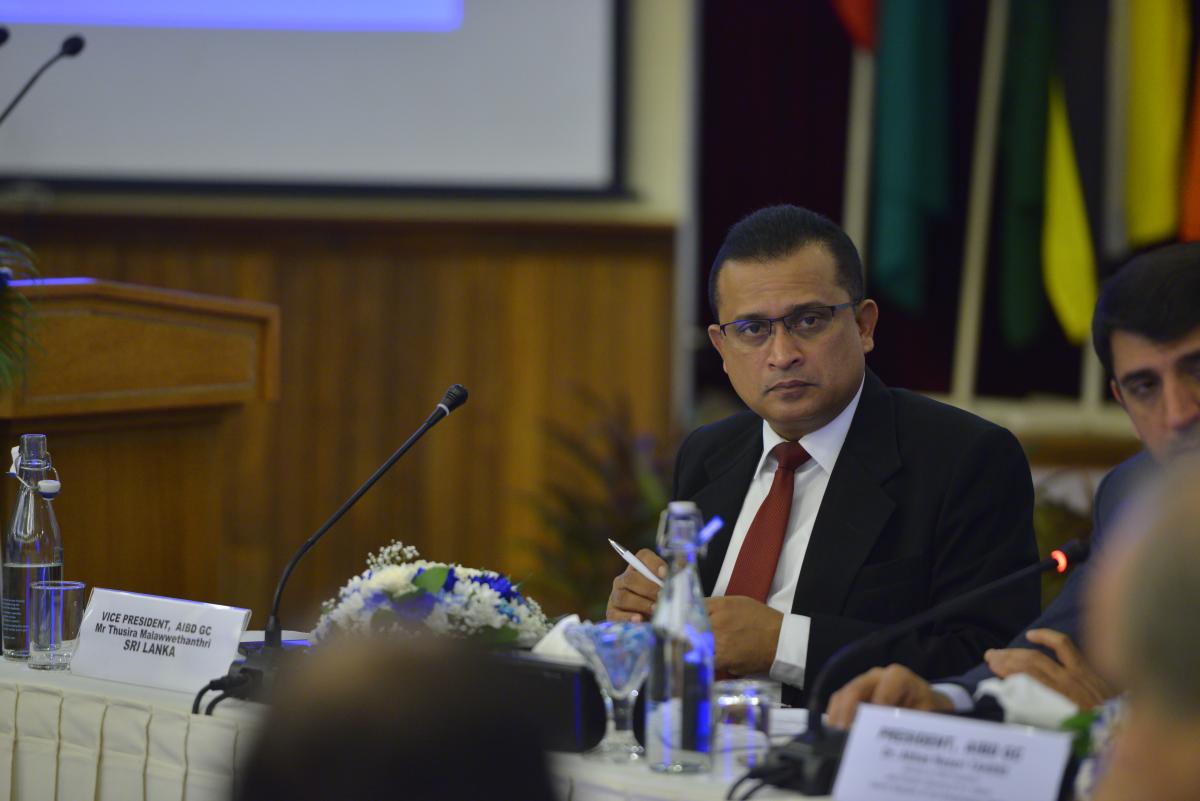 Mr Thusira Chintaka Malawwe Thantri, Director General of the Sri Lanka Rupavahini Corporation, and Chairman of AIBD's Strategic Plan Team, says the Right to Information Act which Sri Lanka recentlypassed signals the return of democracy in the country.
Speaking during the Members and Partners' Forum at the 43rd AIBD Annual Gathering/16th General Conference, Mr Thantri said getting approval for the Act was a long struggle spearheaded by press freedom organisations.
The Right to Information Act was approved on 3 February 2017, providing citizens access to public information includingasserts declarations by members of Parliament.
"According to the Act, any citizen should get the information within a maximum of 28 days," Thantri said.
Another speaker at the Forum was Professor Rajbir Singh, Director of the Consortium for Educational Communication, India. He delivered a brief presentation on digital educational content production and dissemination, an evolving agenda for broadcasters in developing nations. This initiative, he said, can reduce cost of education and make it more accessible to developing and poor countries.
Dr Singh explained hisbroadcasting strategy for educational content sharing, to include creation of dedicated specialised channels for subjects/domains; priority/ prime timing educational programmes on general channels/non-educational channels; syncing broadcasting with real classes schedule and timing, and broadcasting through DTH and Web and use of multi platform for the same content.
"AIBD can play a crucial role in disseminating education through technology which may go a long way in content sharing of educational content in Higher education among its member so that we all march on the road to development", he said.