AIBD, in collaboration with Lao National Radio, organised the 4-day workshop on new media, social media and radio production for staff from different media organisations in Laos capital Vientiane.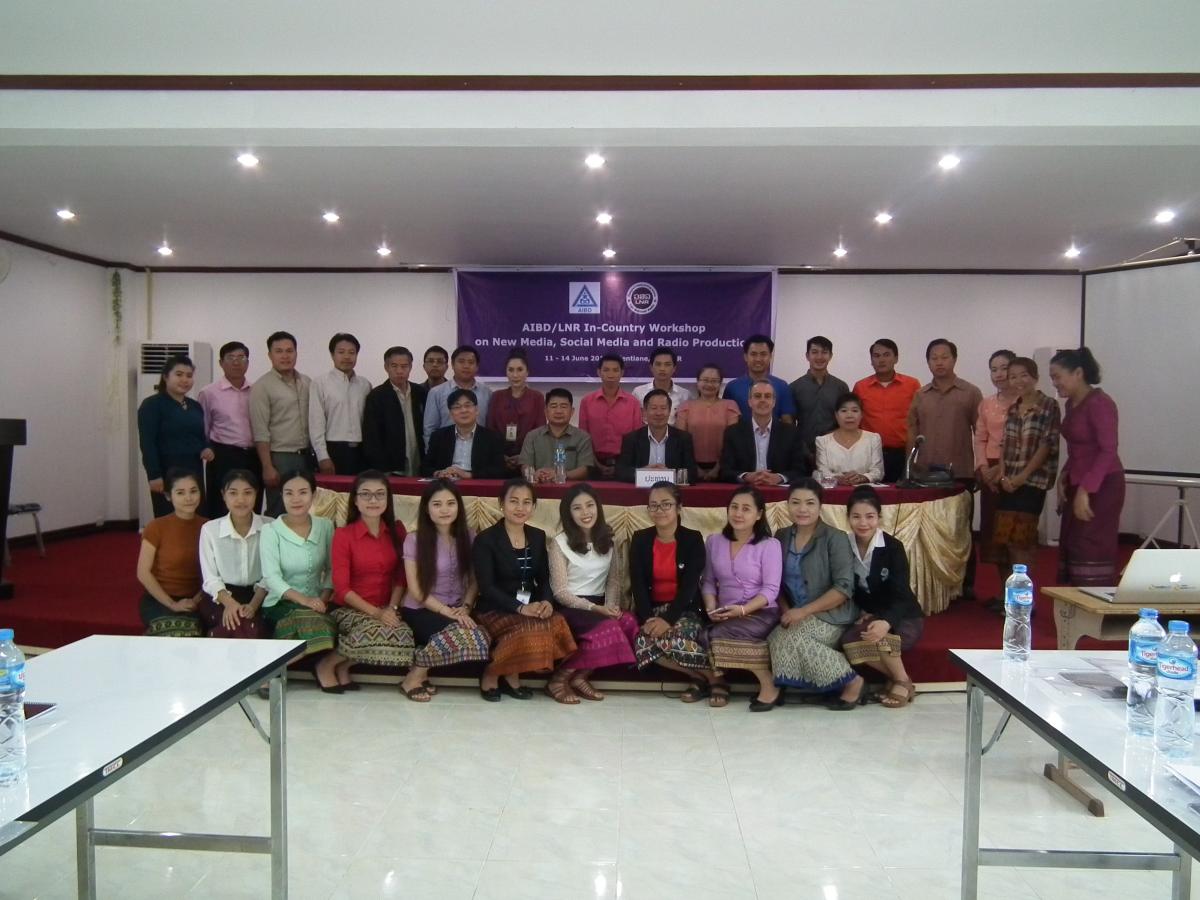 Altogether there were 30 participants in the course, which took place between 11-14 June, at the Lao National Radio headquarters.
Phosy Keomanivong, Director General of LNR was present at the launch, along with Somsavath Phongsa, DDG of the MICT's Mass Media Department and Vorasack Pravongviengkham DDG of LNR.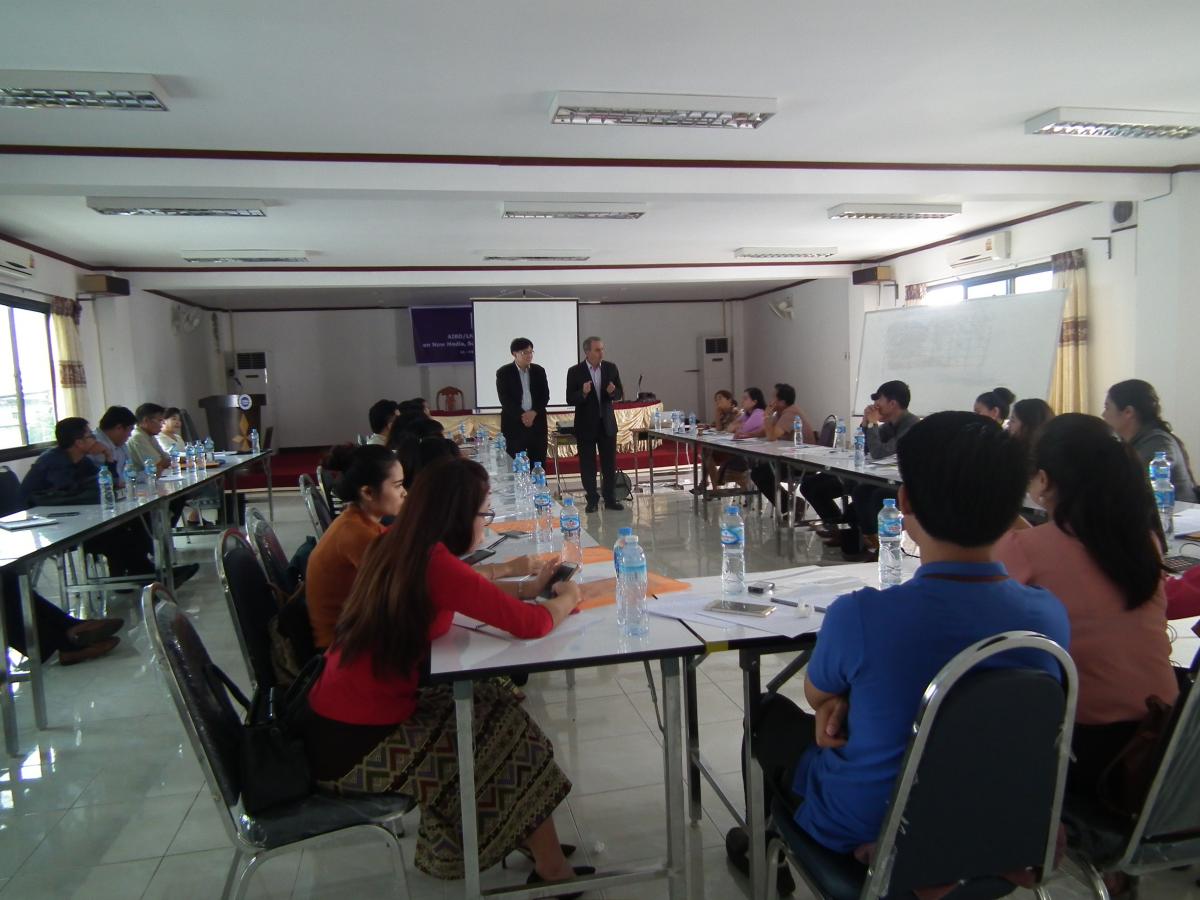 International trainer Steve Ahern led the workshop.
The workshop was "a milestone for the journalists of the Lao PDR, at international level," according to Director General Phosy.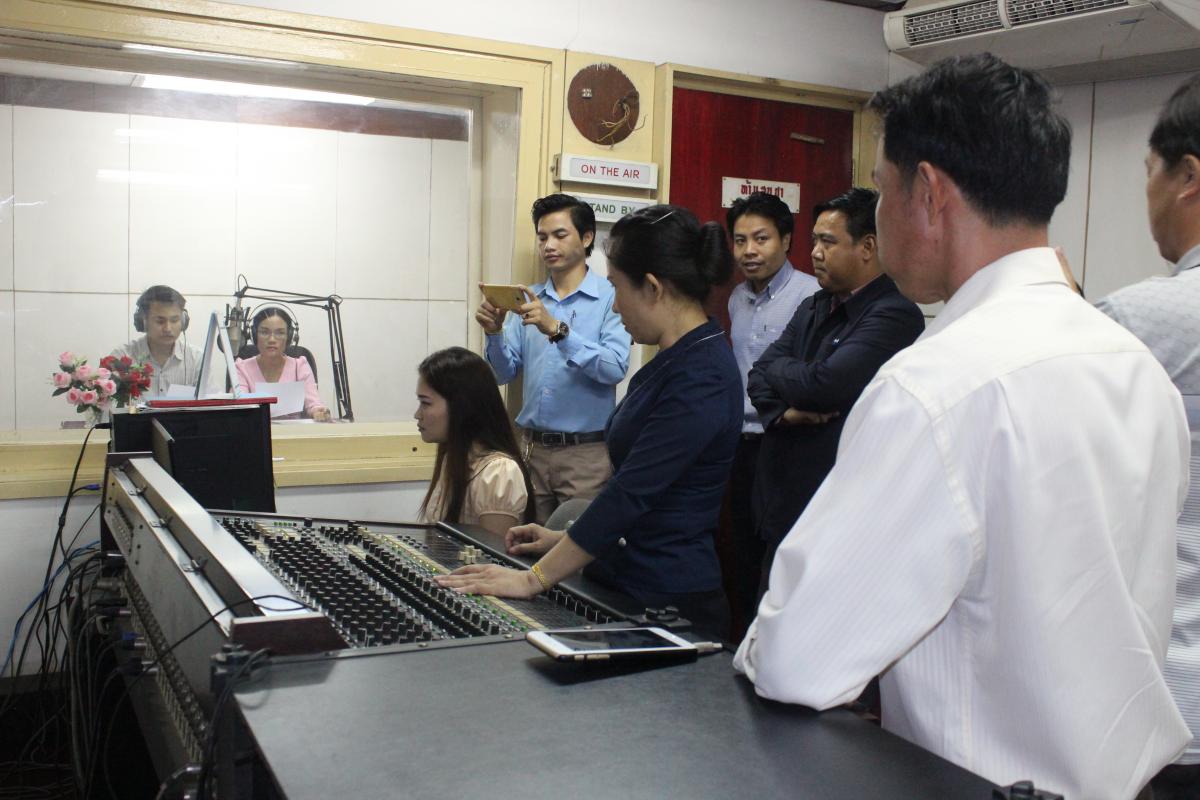 The participants gained experience during the practical work of the course. They learnt a lot, including technology useful to their everyday work, planning their work, and team work.
The participants created two social media pages to showcase their work.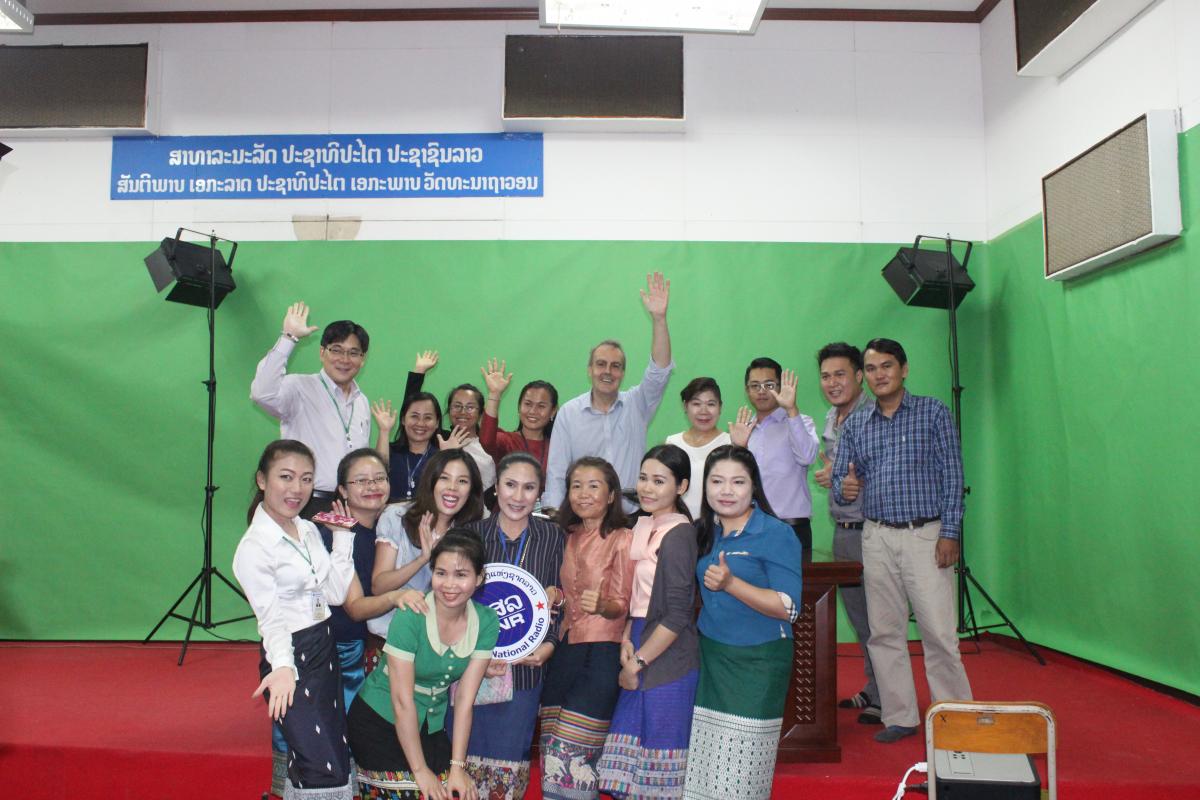 This workshop aimed and achieved the objectives to equip participants with skills in recording, editing and filing audio clips using smart phone and tablet technology plus appropriate native and third party apps used for radio production.