To shape the development media, broadcasters in Asia offered diverse approaches from pursuing investigative pieces, expanding collaboration among media groups, to respecting local sensitivity to reach targeted communities.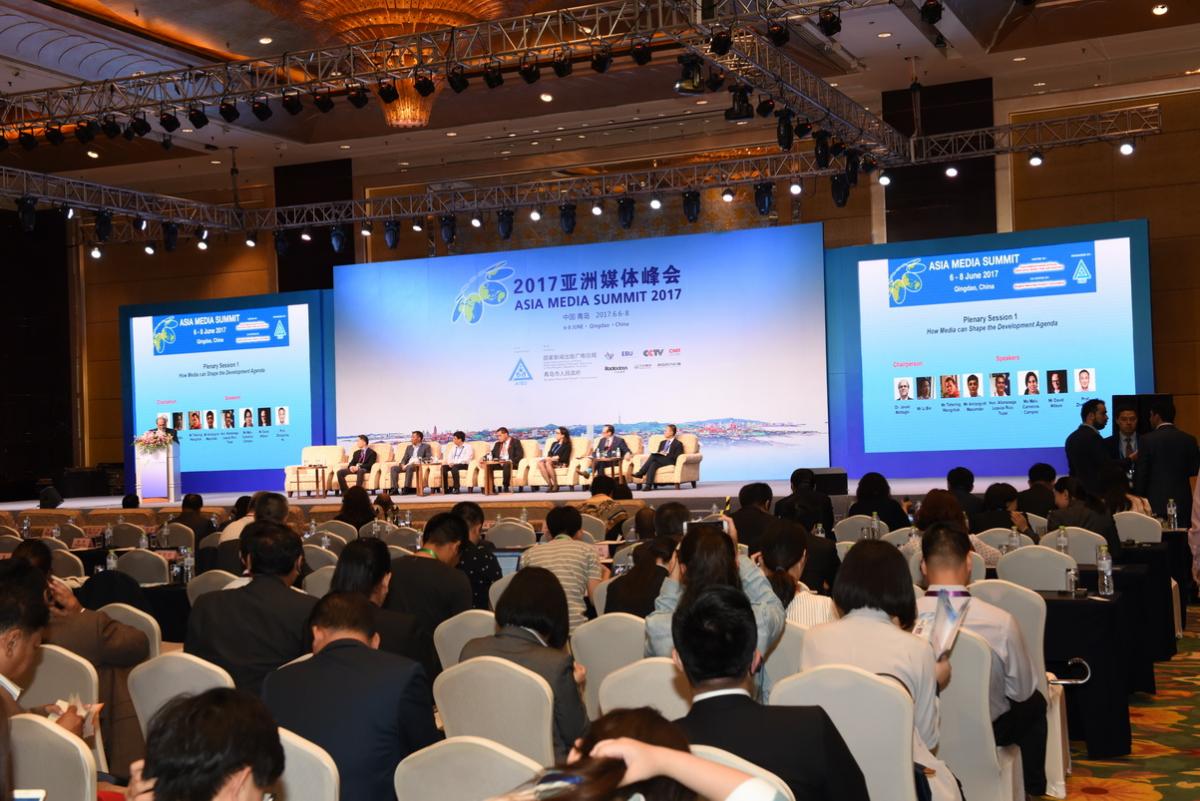 Speaking at the Asia Media Summit, Mr Li Bin, Deputy Director of China Global Television Network, English Channel, China, said media must be true, accurate, comprehensive and balanced in reporting development issues.

"It should not only focus on giving information about currents affairs, it must also dig up the truth behind development issues and events," Li said.

Media must do more investigative report, he told AMS participants attending plenary session 1 on "How can Media Shape the Development Agenda" held on 6 June 2017 in Qingdao, China.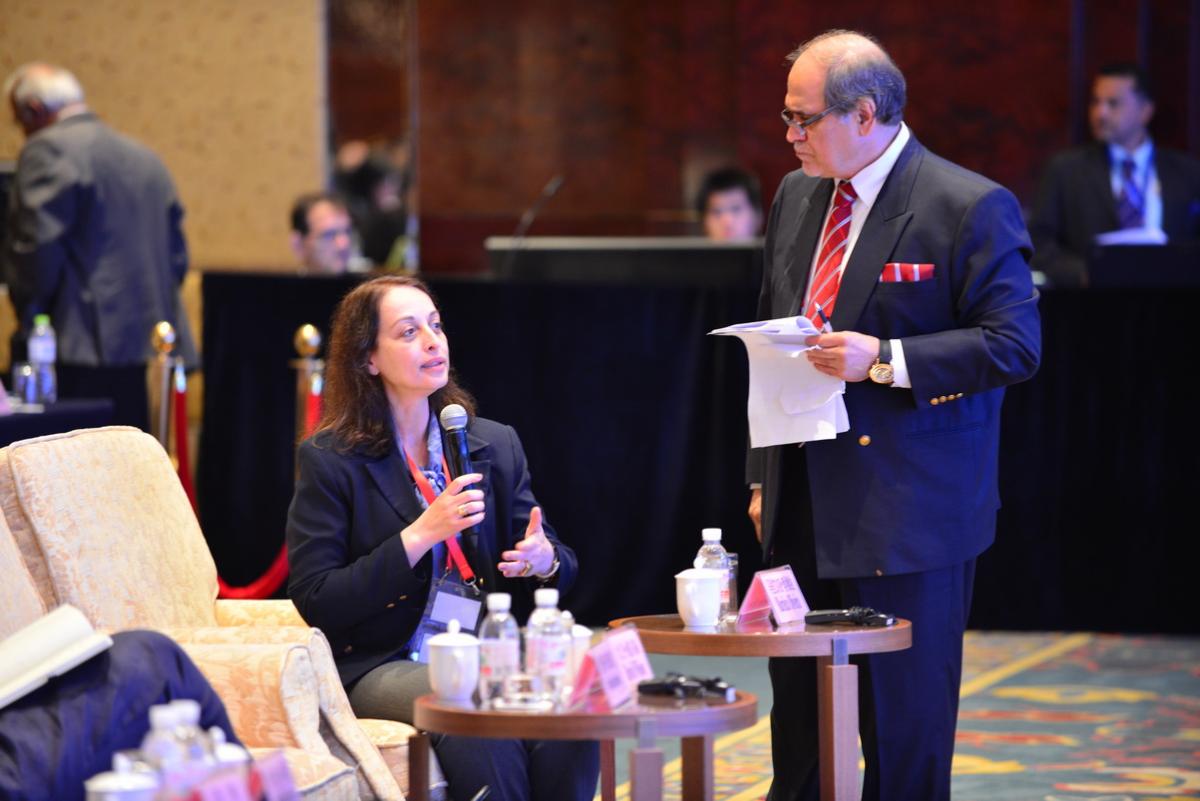 Another speaker was Mr Tshering Wangchuk, Managing Director of Bhutan Broadcast Service Corporation Ltd., Bhutan, who said media cannot isolate itself in addressing the impact of development problems.

He cited BBS efforts to assist agencies in addressing social problems in the country, saying that due to limited resources, they cannot do more.

He urged better collaboration with development agencies and among themselves to deal with the 17 Sustainable Development Goals.

Mr Amlanjyoti Mazumdar, Director, External Services Division, All India Radio, India, highlighted the role of radio in helping solve developmental problems in the country. He cited how radio has made significant contribution in the areas of food self-sufficiency, health care and disease eradication.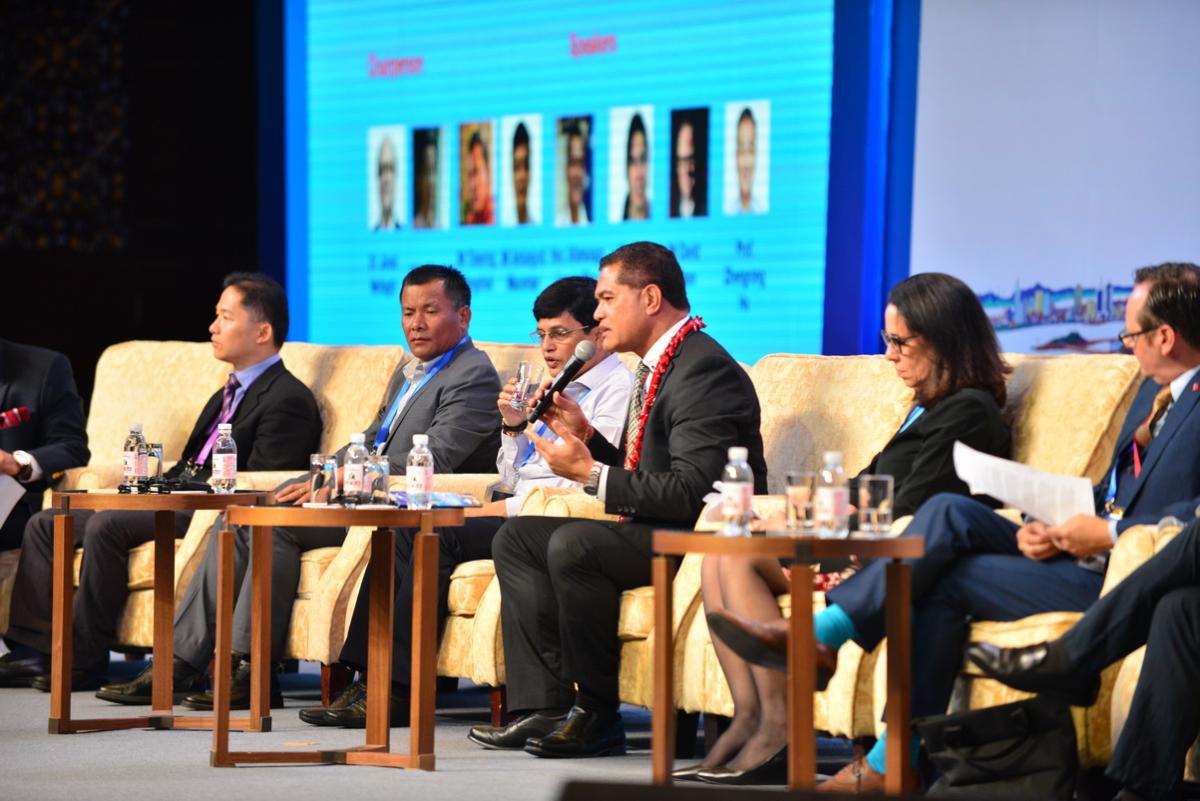 To be effective, he said, All India Radio has to respect local sensitivity, ensuring they talk to community leaders and experts to explain development issues and reach out to targeted audiences.

Afamasaga Lepuia'i Rico Tupai, Minister of Communications and Information Technology, Samoa, said old and new media should assist small island nations in the Pacific that are affected adversely by climate change.

He said media should give voice to these small island nations affected by climate change. "Journalists should tell stories about culture and tradition that are receiving less media attention. They can help preserve these cultural traditions", the Minister said.

He urged broadcasters to consider not only their commercial interest, but also their social responsibility to help these small island nations of more than 2 million people.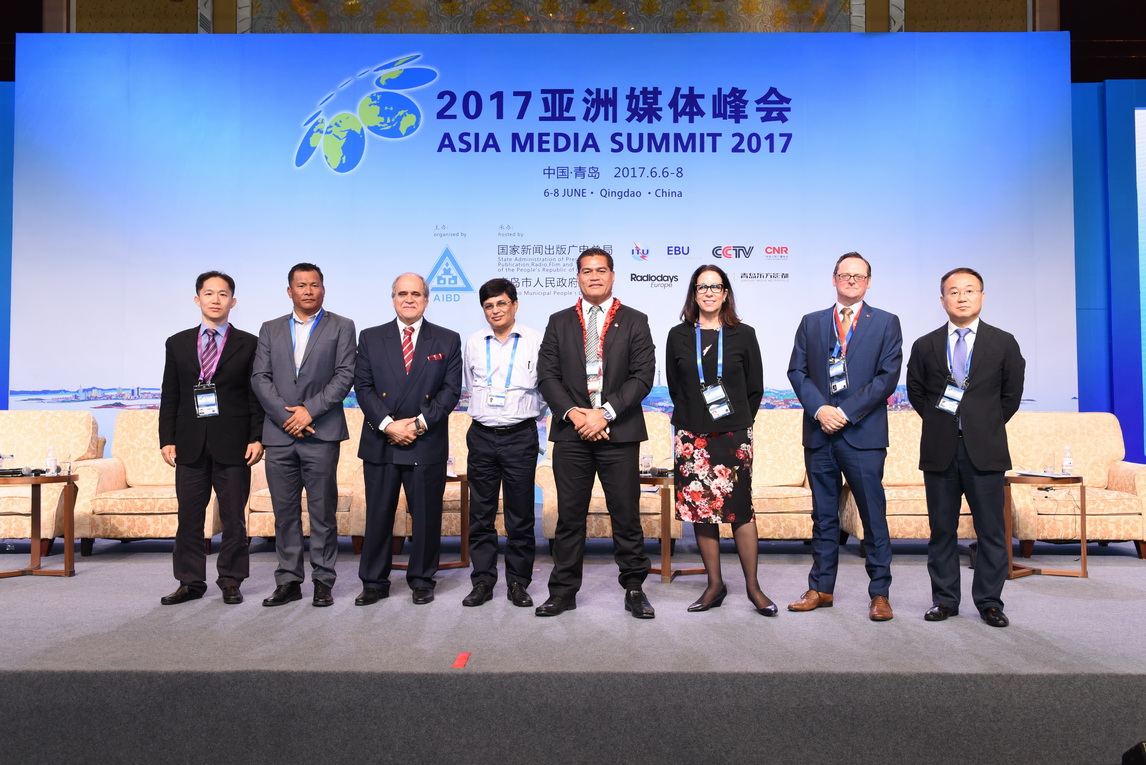 Professor Zhengrong Hu, President of the Communication University of China, meanwhile, said that for media to shape the development agenda, there is a need to enhance connectivity for the diffusion of information and innovation, promote public engagement on development issues, and participate in social construction.

Other speakers were Malu Carneiro Campos, President Television America Latina (TAL), Brazil, who talked about a project called 'Big Cities', a collaboration among broadcasters in 25 countries to address the quality of life of citizens, and David Wilson, Director, Bradford UNESCO City of Film, United Kingdom, who discussed using film through co-productions to promote sustainable development.