The Regional workshop on DVB T2 Transmission was held in Kunming, Yunnan Province, China from 16 to 18 August 2016. The workshop was designed for the technical staff of television stations who are working in transmission division. The workshop was hosted by Yunnan broadcast bureau of the State Administration of Press, Publication, Radio, Film and Television (SAPPRFT).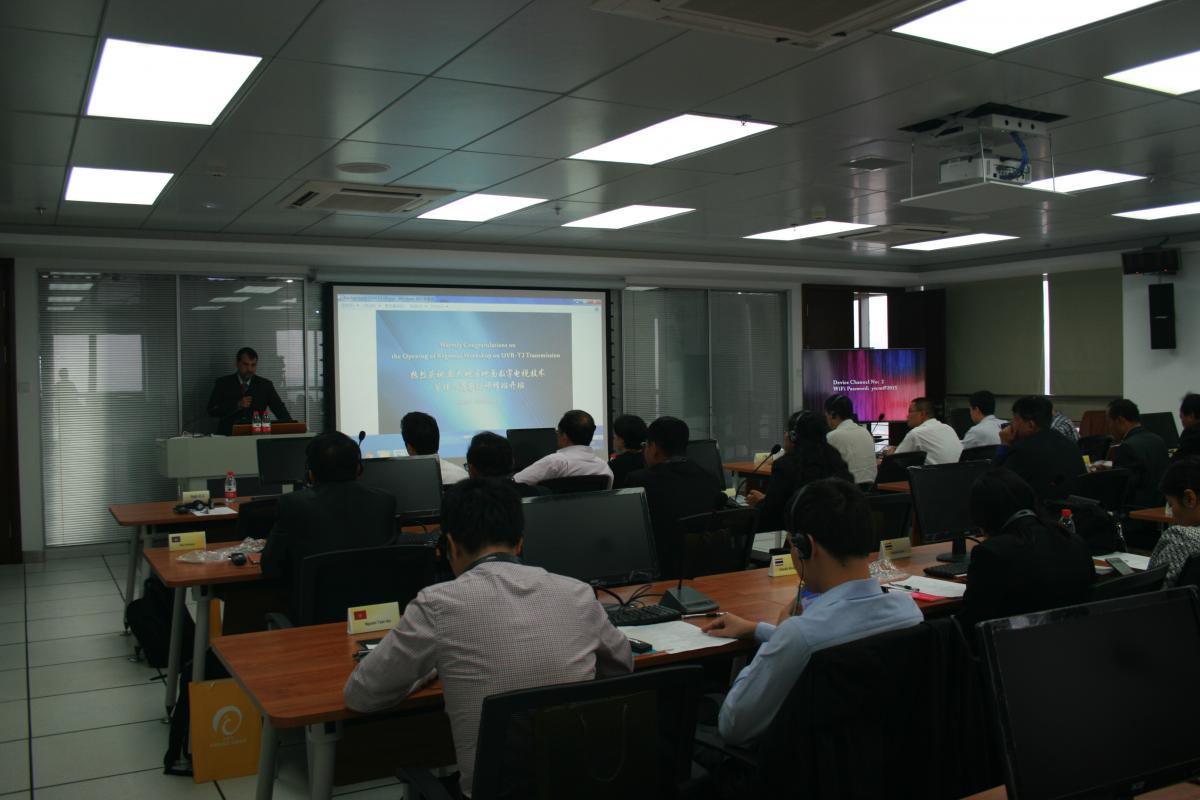 The three-day workshop consisted of theory, practical and visits to studio and transmission site of Yunnan broadcast bureau, Kunming, China.
On the first day of the workshop Prof. Jiang Song from DTV Technology R & D Center, Department of Electronics Engineering, Tsinghua University, China gave brief introduction about Technical trend of DTTB standards. He explained about the TV Broadcast networks and different ITU standards adopted by different countries. He also highlighted the 2nd generation of DTTB systems.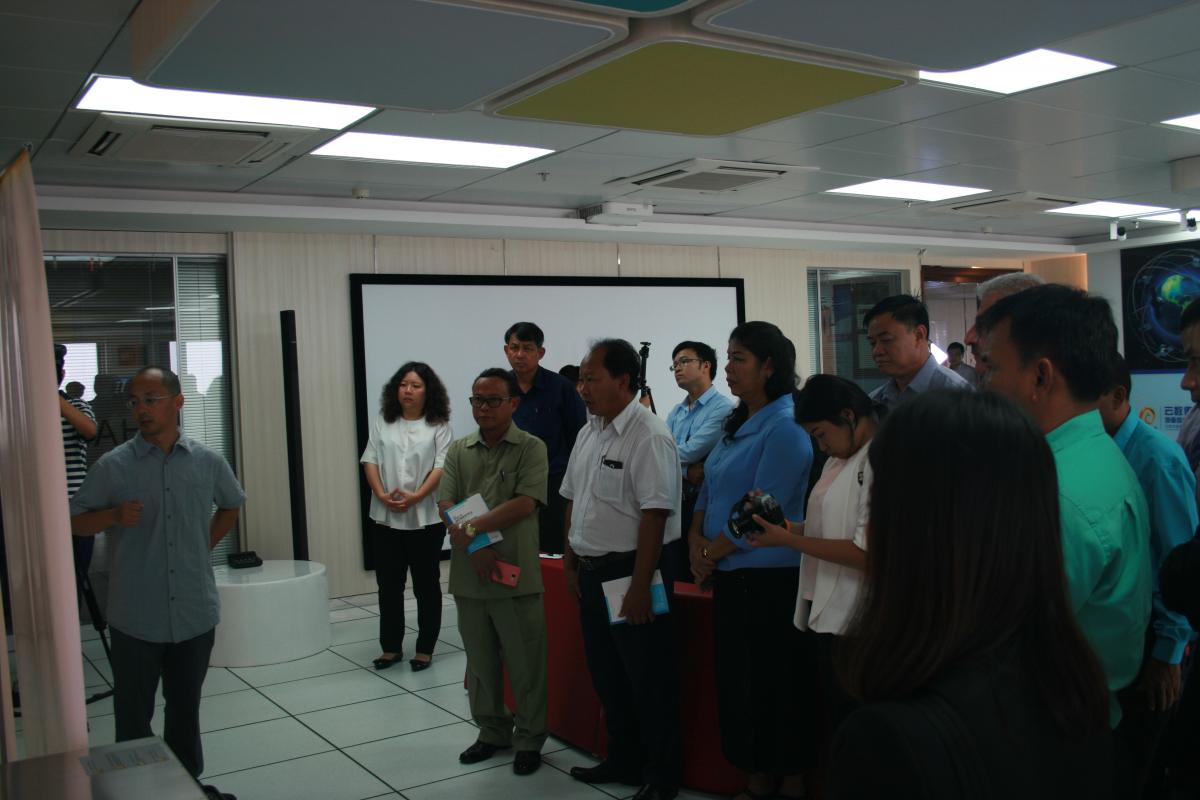 Dr Li Lei Lei from Academy of Broadcasting Planning, SAPPRFT gave a brief introduction on Digital Terrestrial Test. Which included transmitter system test, receiver system test and frequency planning.
The second-day focused on testing methods of digital TV. The topics covered were safety precautions, basic composition of transmitter, main test method of transmitter, main test parameters of transmitter and coverage system test. The presentation contained pictures of transmitter and test equipment with their test results, which helped in understanding the subject matter better.
After the classroom session, participants were taken inside the laboratory room for practical work. All the test equipment along with DVB T2 and DTMB Transmitters were ready for testing. Participants were excited and did testing themselves and discussed with the instructor.
The last day of the workshop was visits to Studio and Transmitter sites of Yunnan Radio and Television station. At the analogue and digital transmitter site of Yunnan TV station, the chief engineer explained about their systems. Participants got the opportunity to see multiple transmitters, transmitting from the same place. In the afternoon at the Yunnan Television studio, the studio engineer highlighted and explained about their system and brief information about their HD studio.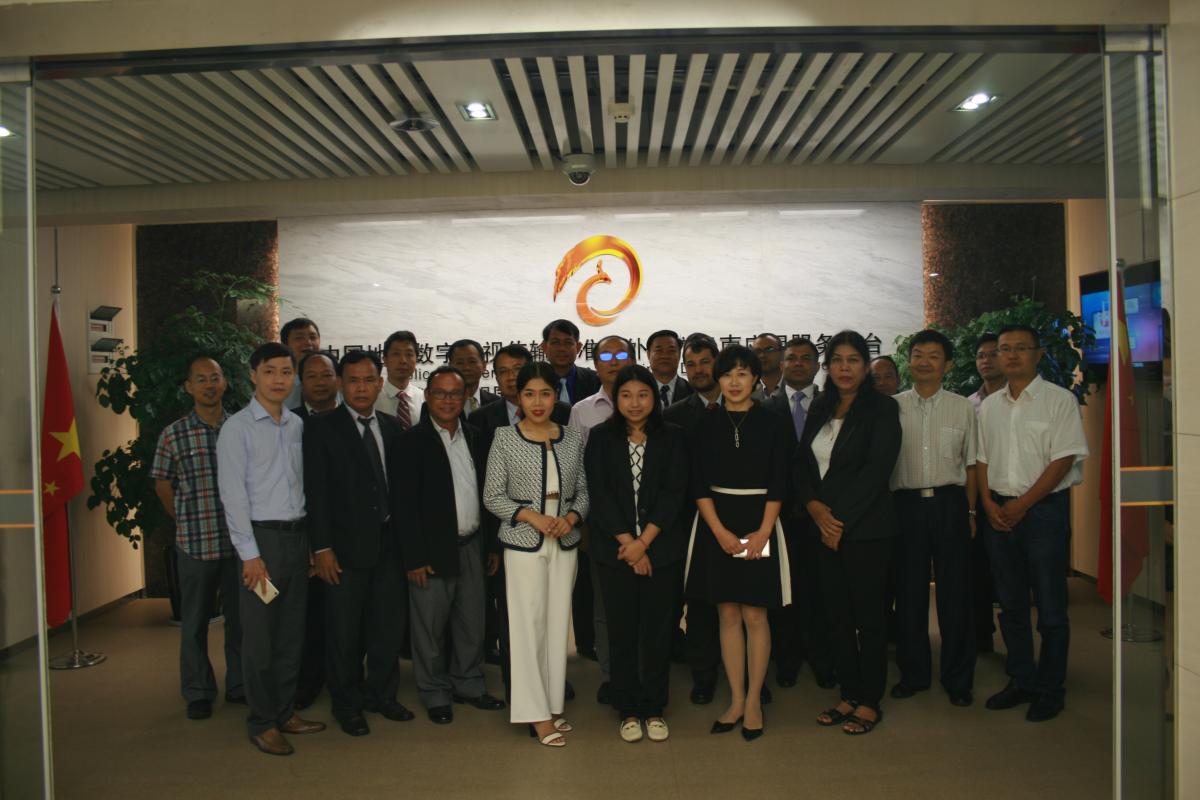 Nineteen participants from Cambodia, Iran, Laos, Nepal, Thailand and Vietnam participated in the workshop. They were invited by AIBD and SAPPRFT. Mr Rabi KC, Programme Manager, AIBD represented the Institute.