Broadcasters in Asia-Pacific need to adapt to changes driven by accelerating technologies and pervasive influence of modern media and social networks. They must, however, be wary of the authenticity of some information and news that broadband media generates.
Dr Ali Askari, President of the Islamic Republic of Iran Broadcasting (IRIB), delivered this message during the inauguration ceremony of the 42nd Annual Gathering/15th AIBD General Conference held in Tehran, Iran on 25 August 2016.
In his keynote speech, Dr Askari said modern media and social networks have become important platforms for the fast dissemination of global information, rivaling the capability of broadcasting channels.
"This rapid dissemination, however, puts into question the authenticity of their news and sources. Audiences continue to rely on broadcast channels for news because of their reliability and credibility," he said.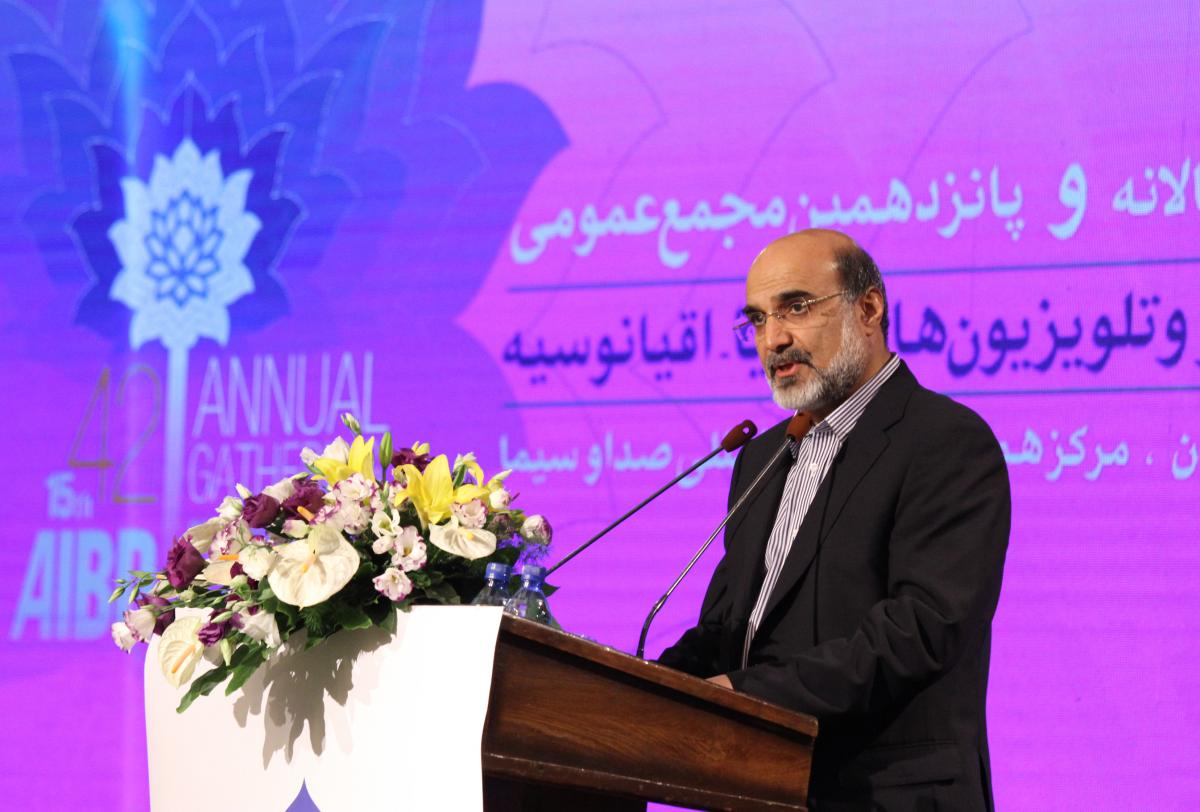 Dr Askari offered to share the experience and expertise of IRIB to AIBD member countries in human resource capacity building and broad-based training in order to deal with the increasing importance of broadband media and growing demands of audiences.
In his welcome remarks, Dr Abbas Naseri Taheri, Advisor to IRIB President and Director General for International Affairs, IRIB, stressed the value of cooperation between IRIB and AIBD for the past 24 years.
He said IRIB, particularly the IRIB University, is ready to support AIBD in implementing its training programmes bearing in mind the University's experienced faculty members and advanced training facilities.
Dr Sadollah Nasiri Gheydri, Secretary General, Iranian National Commission for UNESCO, also spoke before some 70 local and foreign delegates.
In his speech, he highlighted the key roles of media in awareness-raising of issues, promoting democracy and sustainable development. What's important, he said, is to ensure a free and independent media environment to carry out these media responsibilities.
"We need to adopt good laws on the freedom of expression and the right to information…. These laws must be implemented," he said.
Dr Nasiri also stressed the need to promote pluralistic media for transparency and prevent dominance of wealthy families or people in power over media. He also urged broadcasters to help promote media education, in particular media literacy for the youth.
In her welcome remarks, Dra Rosarita Niken Widiastuti, President of AIBD General Conference, says AIBD's future can be assured if it adapts to the changing media landscape, one that is flexible and responsive to the training needs of its members.
She said the Institute must also have a steady stream of revenue source to be able to engage in relevant initiatives and support quality training programmes, and be one that continues to expand its memberships so that more voices are heard and resources shared.
She also said AIBD should be open to work with more partner organisations to fill the knowledge/resource gap.
"AIBD should be able to empower its members to deal with the disruption of technological and market forces that have inflicted media industries, and to remain relevant to society's developmental needs," she said.
Before the close of the inauguration ceremony, the IRIB President declared the opening of the 42nd Annual Gathering and 15th AIBD General Conference & Associated Meeting.