The In-Country workshop on HDTV Lighting was held in Bandar Seri Begawan, Brunei Darussalam from 9 to 14 May 2016. The workshop was designed for the programme and technical staff of Radio and Television Brunei (RTB).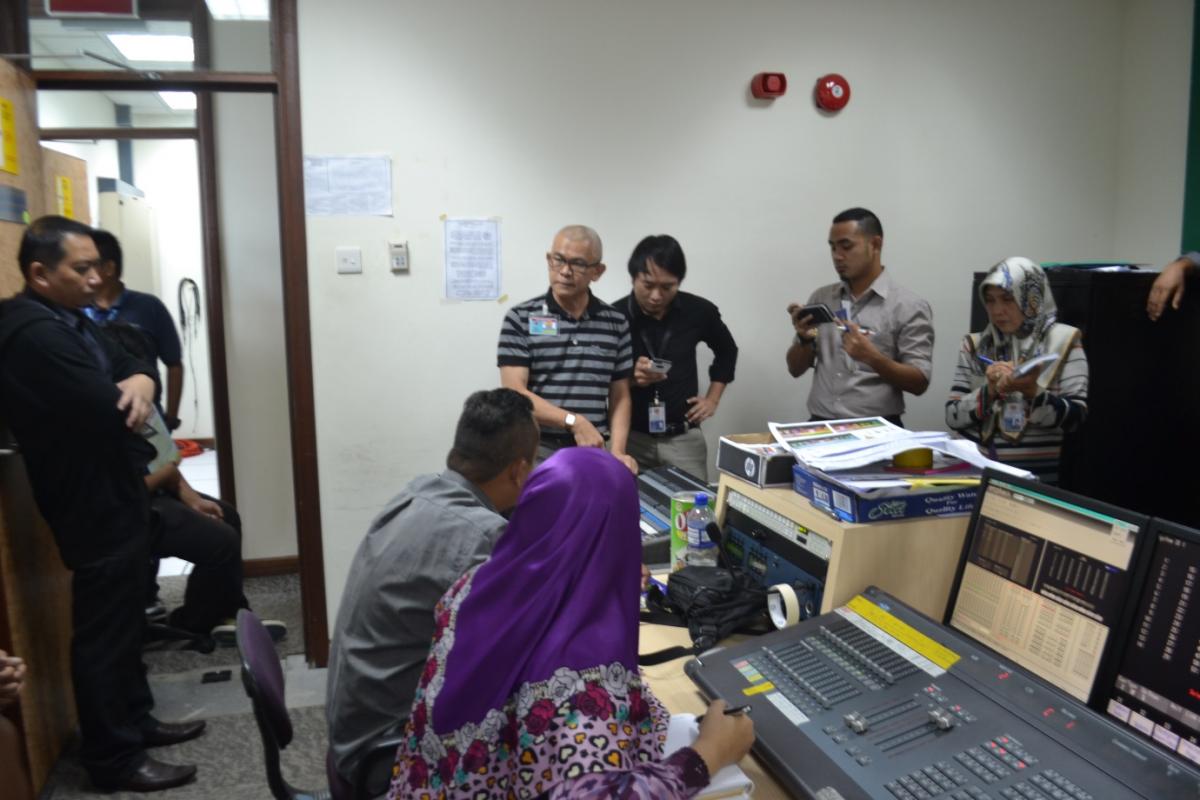 The practical training during the workshop enabled the participants to explore in depth the studio lighting practice that is required by the producers to achieve the standard quality of High Definition TV productions. Participants gained various information and practices during the training such as: the general practice lighting setup for HDTV studios, how to apply lighting materials and equipment to specific productions, how to use measurement tools for lighting setup, identifying key lighting elements during setup, understanding how important lighting giving look and feel of the productions, adapting general principle of lighting specification to specific TV productions, how to blend conventional and intelligent lighting light sources, understand match lighting and camera chain equipment, how to blend the light source for specific productions, producing illumination look and feel of the production, the importance of proper planning on the lighting design and setup and understanding key specifications of the production requirements.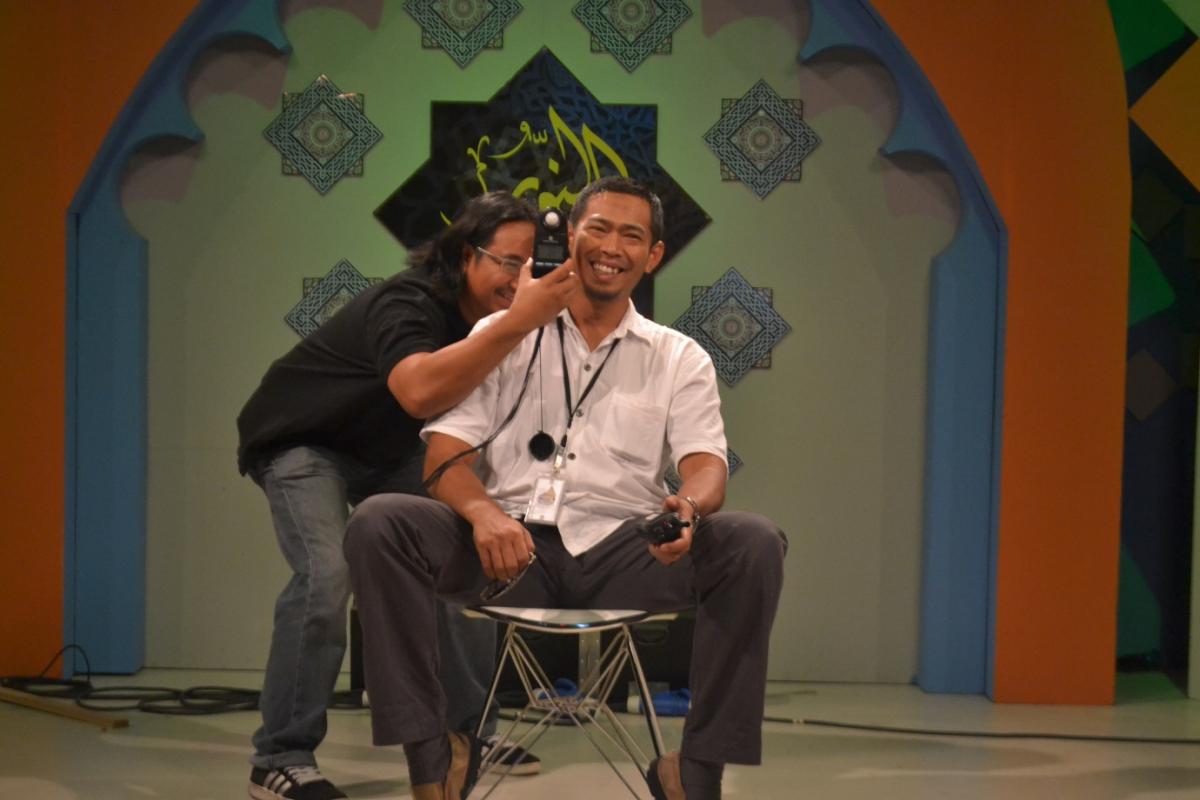 Participants responded that the training was very useful for both the future and the current work activities. They showed high commitment during studio practices and will apply the knowledge learned from this workshop to the current production. The participants have identified their direction after this workshop by sharing and exchanging training experiences with their workmates in the organisation, including the knowledge and skills in lighting operations and the know-how to determine the lighting elements to improve production values and standards. Finally, this workshop helped the participants to practice the setup process through the exercise of using correct techniques, current trends and key elements.
Having said that lighting is the most important element in the HDTV production, it is highly recommended that other areas should be considered as important as lighting. These include make-up, set design, vision mixer, camera operations, audio setup, OB facilities, CCU and related skills. The operators should be trained with the latest techniques.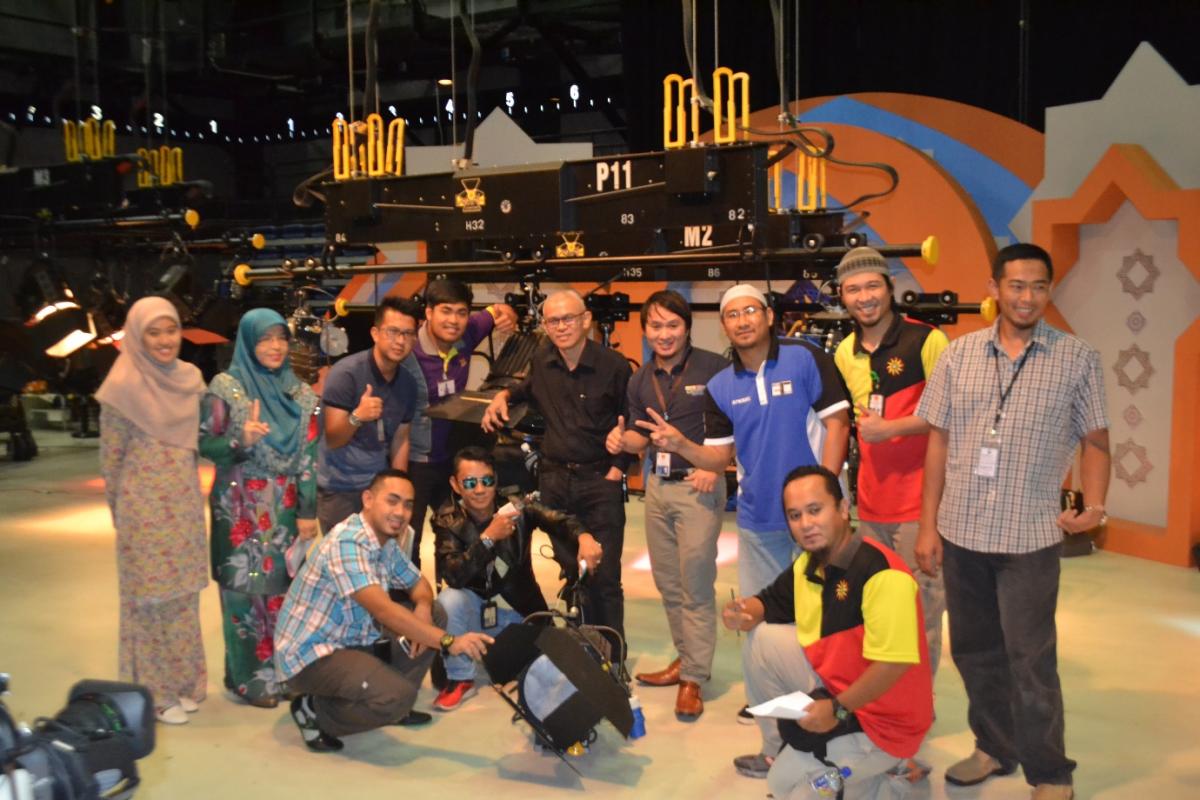 Twenty seven participants from different departments, which includes operations and productions staff with working experience from 2 to 29 years attended the workshop. The workshop was conducted by Mr Sahat Amin, Lighting Director for FIDA Technology, Malaysia.