Information Minister Hasanul Haq Inu of Bangladesh said on Tuesday traditional broadcasting and social media need not clash instead they should work towards harmonious integration in providing information, education and entertainment to audiences.

Despite being more professional, traditional broadcasting should be open to fine-tuning their products and services to response to the changing media landscape and audience needs, the Minister said.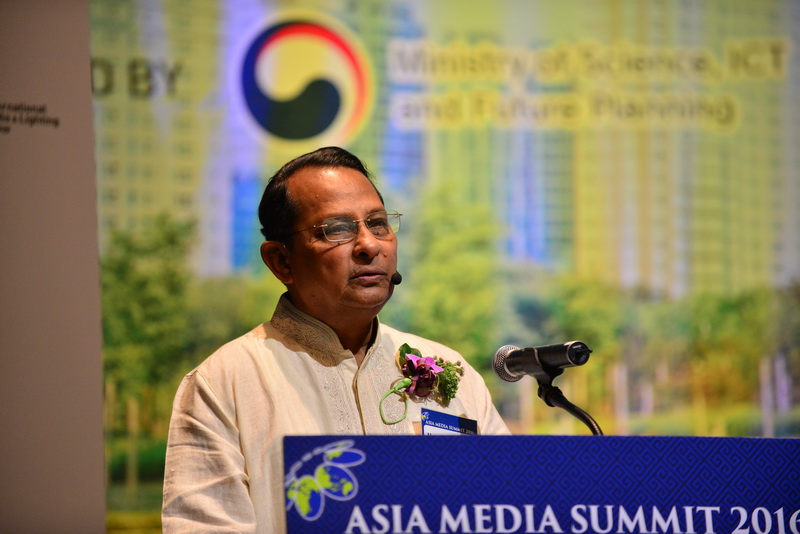 He also said social media can use authentic credible information from traditional broadcasting. "Both sectors should continue to nurture the core values of human development," the Minister pointed out in his speech at the plenary session 1 on 'Asian Content Landscape' of the 13th Asia Media Summit (AMS) in Incheon, Korea.

Minister Inu is one of three Ministers in-charge of Information, Communication and ICT who graced the Asia Media Summit. Two others were Minister Choi Yanghee of Korea's Ministry of Science, ICT and Future Planning (MSIP), and Cambodian Information Minister Khieu Kanharith.

In his speech, Minister Inu urged traditional broadcasting and new media to work towards the attainment of the Sustainable Development Goals, a United Nations-led initiative that provides a set of integrated priorities for people, planet, prosperity, partnership and peace.

Information Minister Khieu Kanharith also spoke at this session and said that broadcasting in Cambodia is a competitive field that demands producing content with quality and responsibility and reaches people whenever and wherever they are.

Cambodia has 17 television stations and 150 radio stations.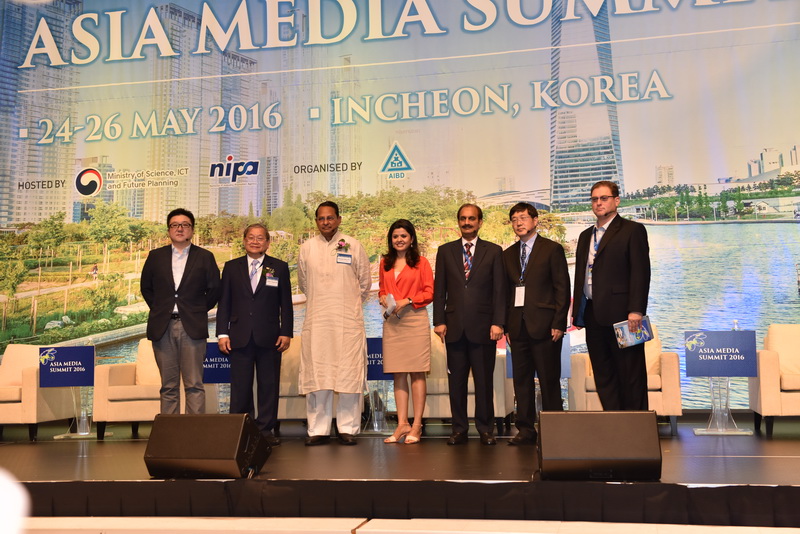 "As new media increasingly gets the upper hand, traditional media must compete and use emerging technologies to grow the business," the Minister said.

The AMS is organised by the Asia-Pacific Institute for Broadcasting Development (AIBD) and co-hosted by the Ministry of Science, ICT and Future Planning (MSIP) of the Republic of Korea and the National IT Industry Promotion Agency (NIPA). It is being he'd from 24 to 26 May 2016.