The use of drones or unmanned aerial vehicles (UAV) is increasingly becoming popular for content production on various media platforms. Drones have changed the 'shooting environments' in news and drama production, enriching content and viewers' satisfaction. More broadcast stations are also beefing up their in-house capabilities for drone services.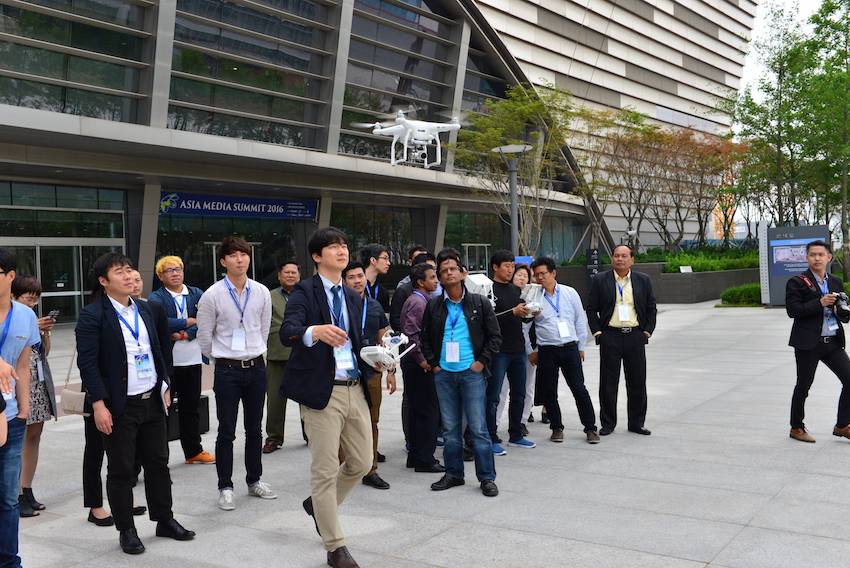 These are some of the trends in content production that Mr James Ku, President of James Company Ltd,. Korea, highlighted in his presentation Monday during the workshop on 'Using Drones for Production; A New Wave in Broadcast Content Production," one of the five –pre-summit events leading to the Asia Media Summit to be held tomorrow in Inchon, Korea.

The use of drones has become less costly and complicated, making it easy for production people to take aerial shots, Mr. Ku said. In the past, broadcast stations used helicopters to take aerial shots, making the process expensive and difficult, also time consuming as government permits have to be secured, he added.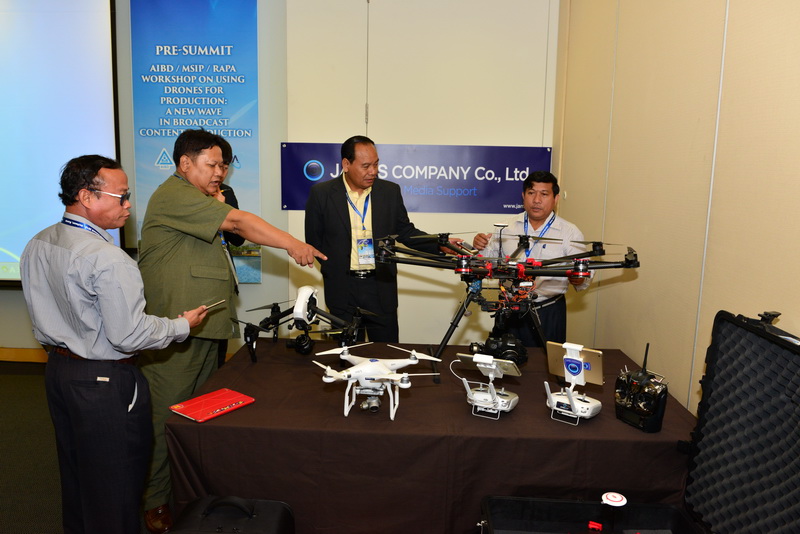 With these portable flying robots, Mr. Ku said production people can set up the drones in minutes and offer viewers a mix of shots that enriches content.

James Company, established in 2014, is a Seoul-based production company that offers a one-stop media service covering planning, shooting, editing and other production services to its clients.

In his presentation, Mr. Ku talked about the different kinds of drones to include filming, hobby and military drones, and about safety issues in using drones. "We don't have real control when a drone is on the air. When it runs out of battery, it can dive into an area where people congregate and hurt them in the process," he said. As the drone technology continues to evolve, he is hopeful safety issues will be dealt with effectively.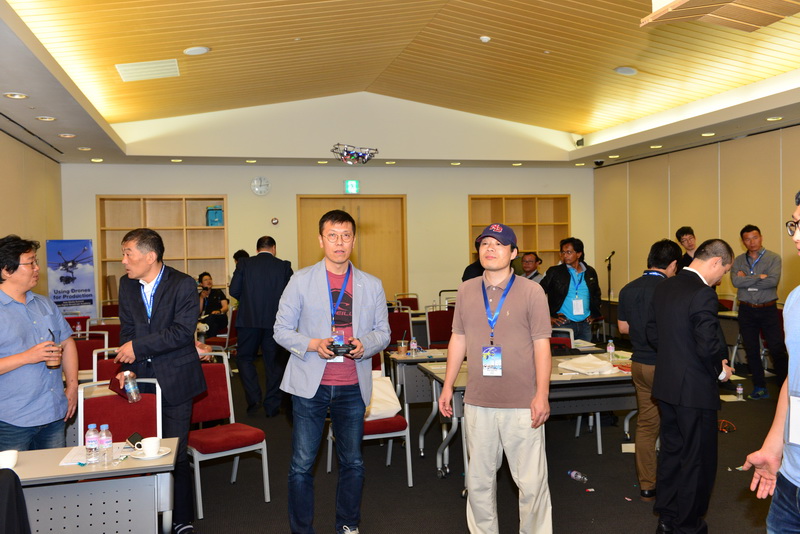 During the workshop, some 20 participating broadcasters from Asia-Pacific experienced operating the drones, learning various aerial photography and drone-shooting techniques. Some exhibited excitement and fun in maneuvering the flying robots inside the confines of a small conference room. Others were initially hesitant given the new experience to operate the machine.

The one-day workshop was organised by AIBD with support from the Ministry of Science, ICT and Future Planning and RAPA or the Korea Radio Promotion Association.