The final jury session of the World TV Awards 2016 took place on 28 and 29 April 2016 at the AIBD office in Kuala Lumpur, Malaysia. The first day was dedicated to the Humanity Award selection, following the next day by the Science/Environment category.
Mr John Maguire, Director of International Relations and Cooperation of France Médias Monde (FMM), France chaired the international jury.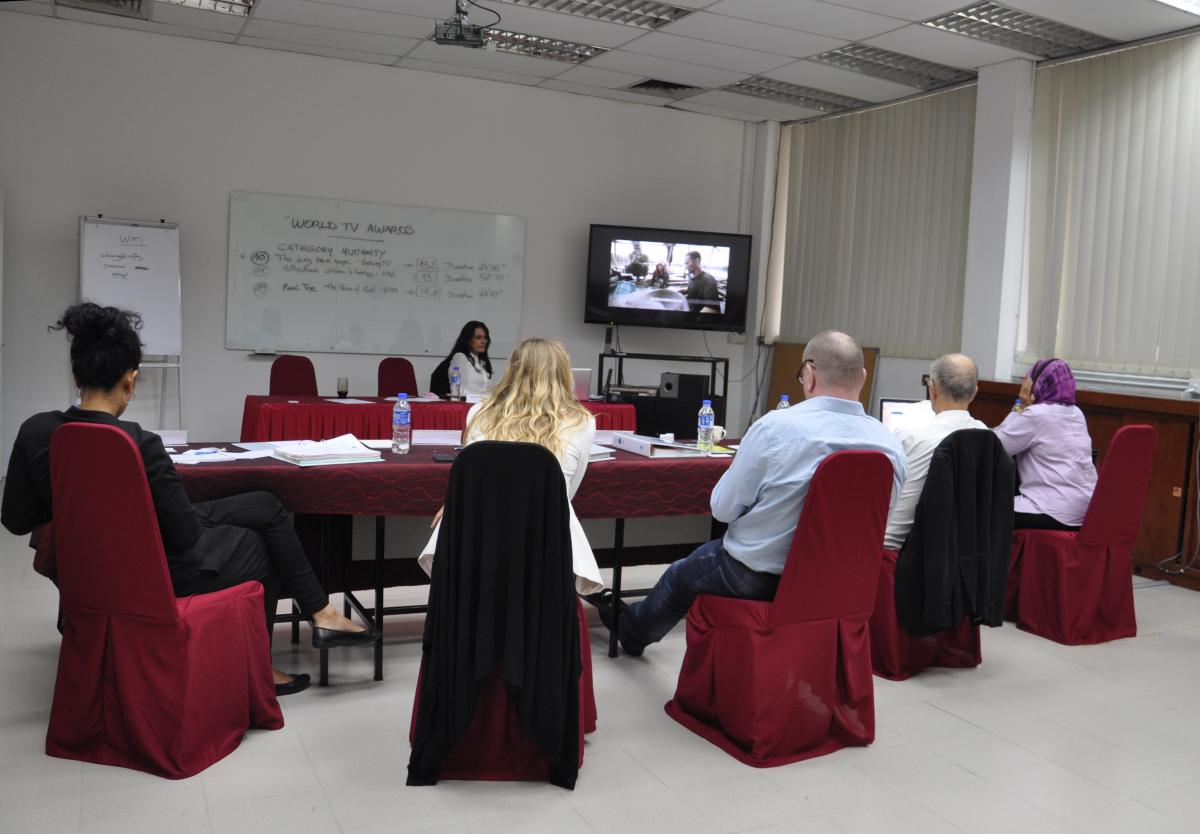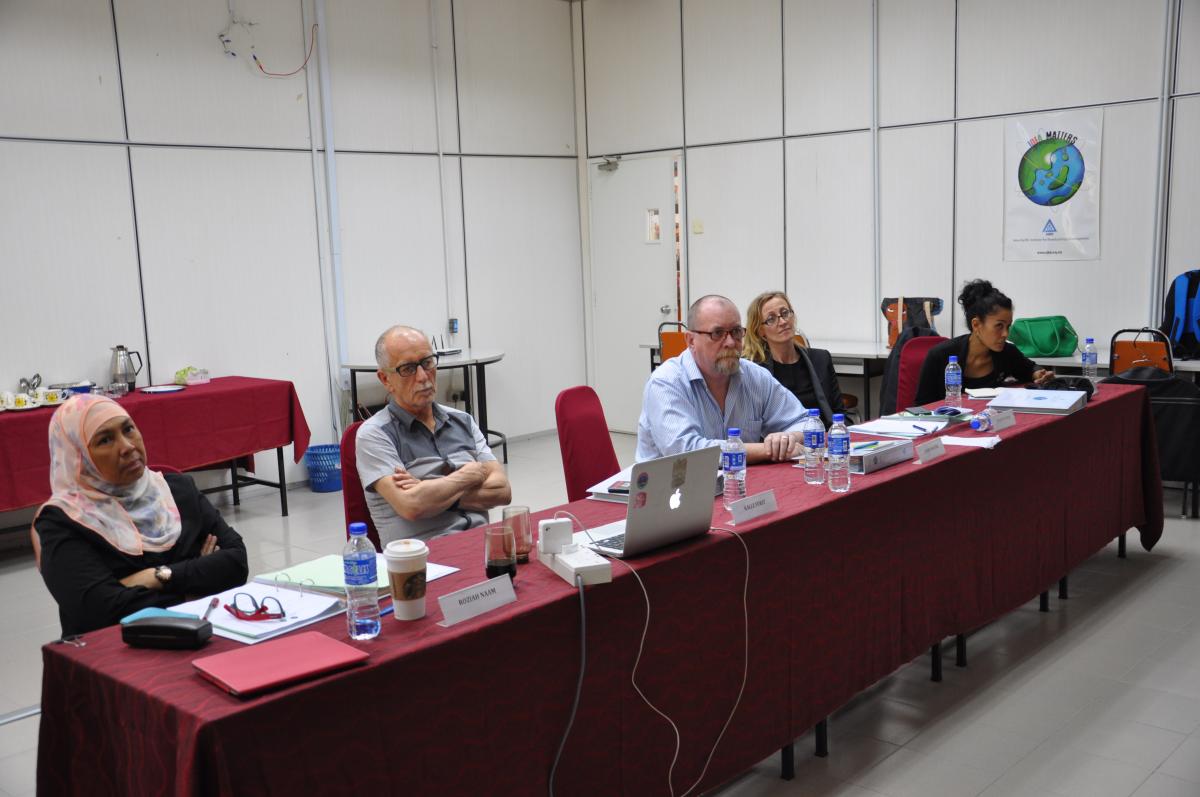 World TV Awards 2016, jury session
The other members of the jury were:
Ms Marini Ramlan, General Manager, Content Innovation & Digital, Primeworks Studios, Malaysia.
Mrs Roziah Naam, Principal Assistant Director, Strategic Planning Department, Radio Television, Malaysia.
Mr Kalle Furst, Consultant for NRK and Director of Furst & Father, Film and TV Ltd, Norway.
Ms Juliette Vivier, Deputy Director, CMC Vietnam - Hiventy Group, Vietnam
The presentation of the World TV Awards will be held during the Asia Media Summit in Incheon, Korea, from 24 - 26 May 2016, a global gathering of broadcasters. The names of the winners and the runners-up will be officially announced on the 25 May 2016.
This year, a showcasing of selected entries will be also presented during the summit for both categories (Humanity and Science/Environment).
The World TV Awards 2016 are supported by Arab States Broadcasting Union (ASBU), Norwegian Broadcasting Corporation (NRK), Radio Television Malaysia (RTM) and Islamic Broadcasting Union (IBU), France Médias Monde, Asia-Pacific Institute for Broadcasting Development (AIBD).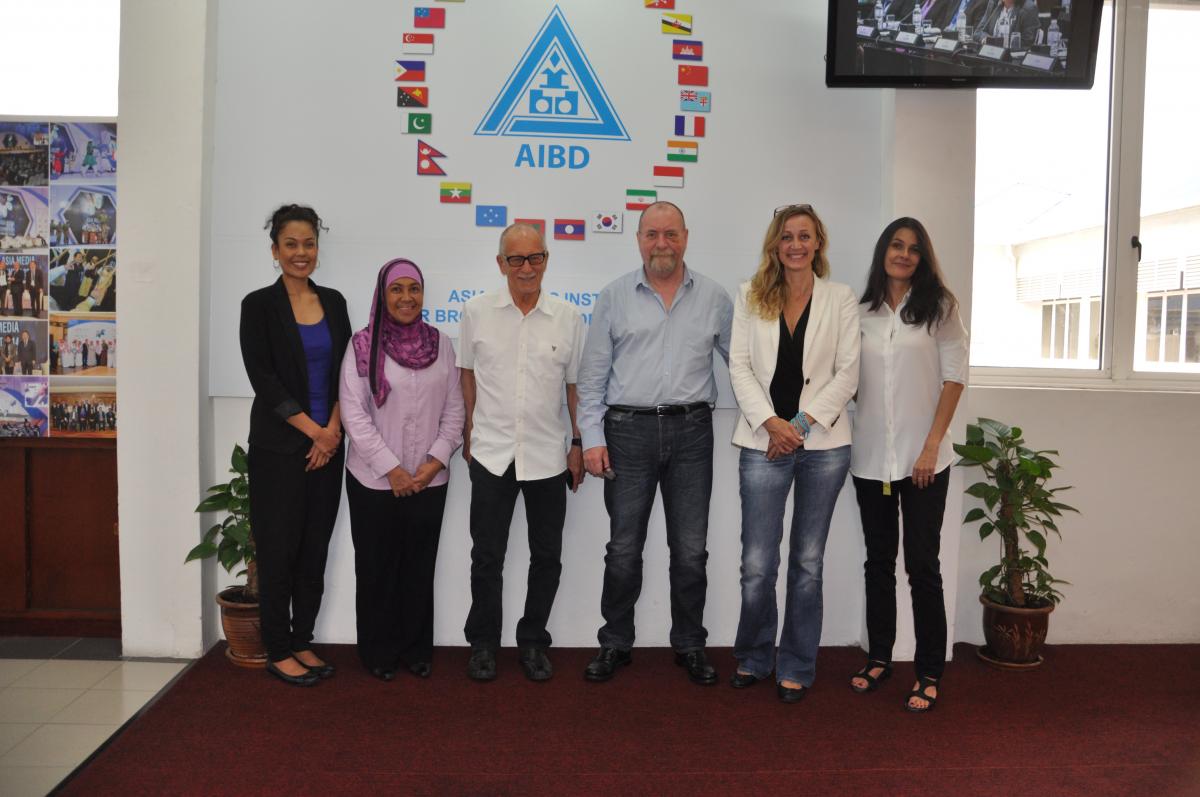 Ms Marini Ramlan, Mrs Roziah Naam, Mr Kalle Furst, Mr John Maguire, Ms Juliette Vivier, Ms Geraldine Mouche (from left to right)