Dato' Sri Ahmad Shabery Cheek, Minister of Communications and Multimedia of Malaysia, raised the possibility that viewers might stop watching TV in the traditional sense unless broadcasters dealt seriously with new trends impacting their industry, among them; the rising popularity of over-the-top or OTT services, the reach and influence of social media, and evolving media consumption behaviour.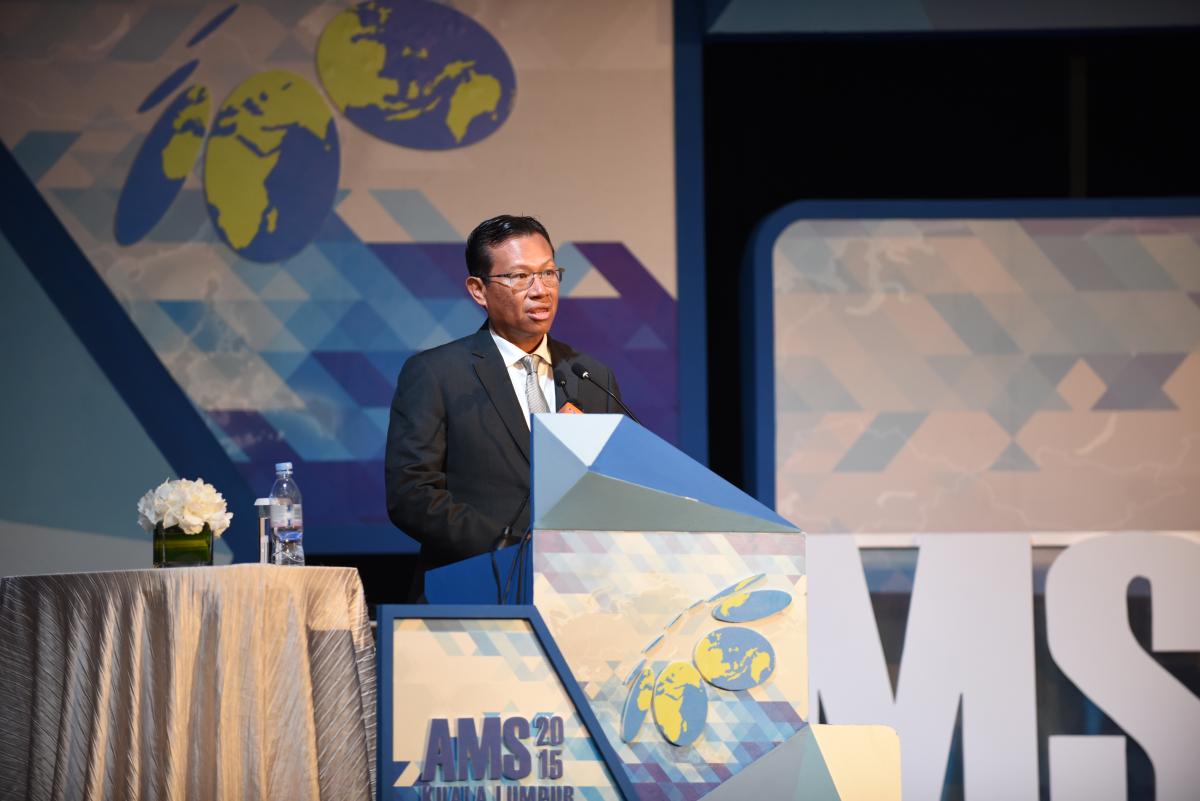 He urged broadcasters and content providers to produce world-class border content that can be consumed by viewers worldwide.
"They could also ride on the wave by seeking partnerships with OTT providers and offer their content as part of the package," he said.
Minister Ahmad Shabery Cheek delivered the keynote address at the inaugural session of the 12th Asia Media Summit that opened in Kuala Lumpur on 26 May 2015.
United Nations Secretary General Ban Ki-moon gave a special address through a video message, highlighting the transformative effect of social media on broadcasting that offers huge opportunities to inform and help communities in the diverse Asia Pacific region needing assistance. He said, " the UN system stands ready to realise these opportunities."
In his presentation, the Malaysian Minister also spoke about big data that could be powerful to give any company the competitive edge to flourish in the marketplace.
He called on broadcasters to step up the use of audience data to create shows that people want to watch.
"Using data, you will have the ability to target consumers and direct the content that fits their profile…. Knowing the data and having direct relations relationship with customers is key to surviving the challenge from OTT services," he said.
OTT services deliver content over any broadband network as smoothly as dedicated terrestrial, cable or satellite TV. HBO and CBS in the US, and Tonton in Malaysia have successfully introduced their own OTT service.
The Malaysian Minister also cited efforts of the Malaysian government through its 11th Malaysian Plan of becoming a high income developed nation in 2020. One of the pillars of this vision is to make available broadband service of up to 100 Mbps to all households in Malaysia's cities and high-impact areas. Whereas in suburban and rural areas, he said people will have access to 20Mbps.
Mrs. Dra Rosarita Niken Widiastuti, President of the AIBD General Conference and President Director of Radio Republik Indonesia welcomed the delegates and said broadcasters must embrace the social media phenomenon and derive benefits from this new media to ensure the sustainability and future of their business.
Mr. Chang Jin, AIBD Director, delivered the closing remarks, urging some 400 participants from 51 countries to learn from the diverse perspectives of experts across the globe and begin to act in reaffirming the strength of broadcasting and seeking the way ahead.
Organised by AIBD, the two-day conference was officially hosted for the first time by the Ministry of Communication and Multimedia Malaysia (KKMM), with the Tun Abdul Razak Broadcasting and Information Institute (IPPTAR) as the principal sponsor.