The future of broadcasting lies not only in producing creative content that is relevant, innovative, and engaging, but also in adopting formats that keep pace with the demands of various platforms and shifting audience preferences.
To ensure success in the multimedia environment, broadcasters must also work towards combining Internet with the TV screen and promoting the development of smart TV to attract more viewers and improve their business performance.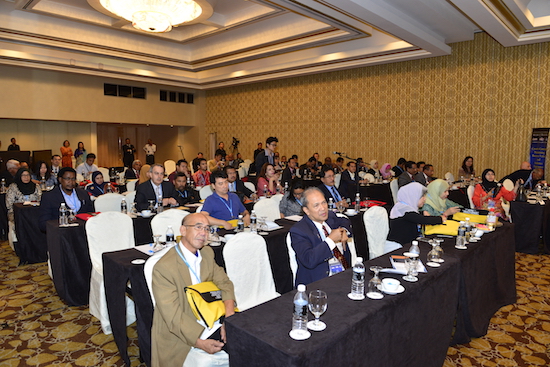 Various speakers delivered these key messages before participants of the 3rd International Conference on Broadcast Training in Kuala Lumpur Malaysia.
At the session on "The Future of Broadcasting Depends on Today's Creative Content", Mr. Zhao Wenjiang, Deputy Director of Programming Office, China Central Television (CCTV), China, introduced the concept of 'Internet-oriented operation of industrial chain',proposing that from each point on the industrial chain, from content to delivery, and from market operation to organisational structure, broadcasters need to take the Internet as a key factor.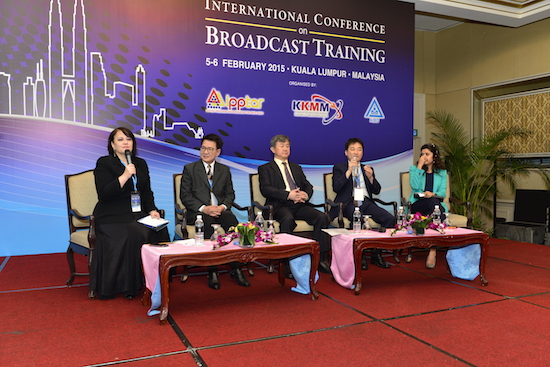 "By combining the TV screen and the PC screen as well as mobiles phones, we will help establish a new communication framework that integrates different screens to meet the users'needs in the Internet era", he said.
Mr. Jaehon Song, Executive Director of KBS Content Business, Korea Broadcasting Systems, Korea, said the essence of creative content will be the same stories of human happiness, love, and tragedy, using humor and satire, among others.
What must change, he said, is the delivery of formats that keeps pace with various platforms.
"People want moving stories in digital area and there are still opportunities we can exploit", he said.
Another speaker, Mr. Anothai Udomsilp, Director of the Academic Institute of Public Media Thai Public Servicing (Thai PBS), Thailand, said that in the knowledge-based society or innovative society, broadcasters need to produce "content that excites the audience and inspires them to select and make use of for their own development, to share or to further generate their own content."
"Creative content must also be interesting to the users, clever, thought-provoking, easily understood, comprehensive, and digestible", he said.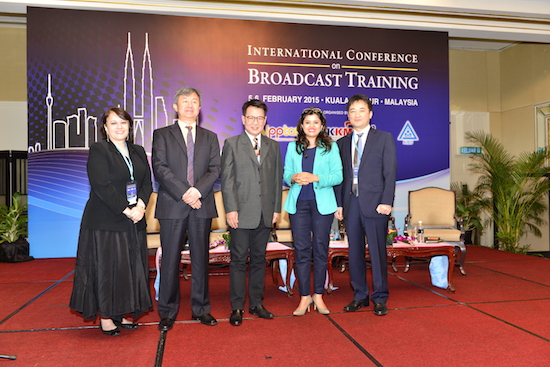 Ms. Keiko Bang, Mr. Zhao Wenjiang, Mr. Anothai Udomsilp, Ms. Poonam Sharma, Mr. Jaehon Song (From left to right)