AIBD Deputy Director Mr. Marcel Gomez paid an official visit to Chiang Mai, Thailand from 25 to 28 November 2014 for a site inspection and successful preparations for the 41st Annual Gathering / 14th AIBD General Conference & Associated Meetings, to be hosted by the Government Public Relations Department (PRD), Thailand from 18 to 20 August 2015.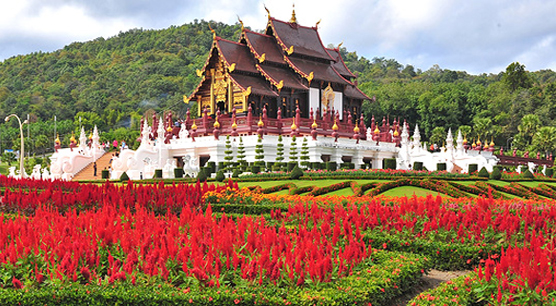 Ms. Praphaisri Ketsawa, Director International Cooperation Division, led the PRD team comprising of Ms. Sirinapha Pansang and Mr. Worapon Mathurosmatanee.

GC Hotel Inspection
Top on the agenda during the visit was to inspect and finalise the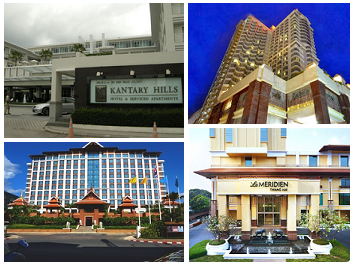 hotel for the AIBD GC 2015. On 26th and 27th November the team visited four hotels, namely, Kantary Hills Hotel and Serviced Apartments, Duangtawan Hotel, Le Meridien and Shangri-la Hotel.
The team met with the hotel management, inspected the rooms, conference facilities and restaurants during the visit to each hotel.
In consultation with the Government Public Relations Department (PRD), AIBD will choose an international hotel, which is able to provide the best professional services with a pleasant environment.
The visit was fruitful as it provided the team a first hand look at the hotels and facilities available.

Courtesy call to PRD Region 3
On 27th November the team paid a courtesy call to Ms. Thanthip Thongngamkam, Executive Director, The Public Relations Office Region 3, Chiang Mai. She was briefed about the AIBD and its mandate and also Thailand's membership in the Institute.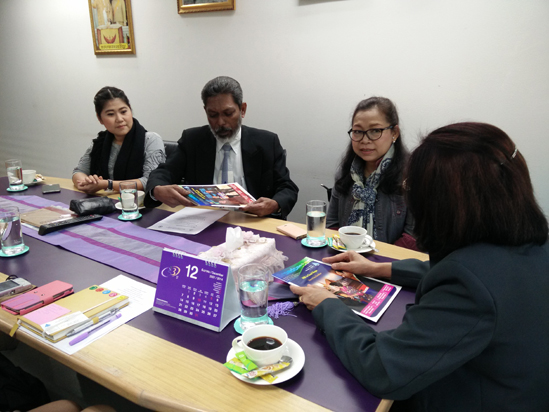 The AIBD General Conference 2015, which is scheduled to be held in Chiang Mai was highlighted to Ms. Thanthip. She agreed to support the conference in anyway possible.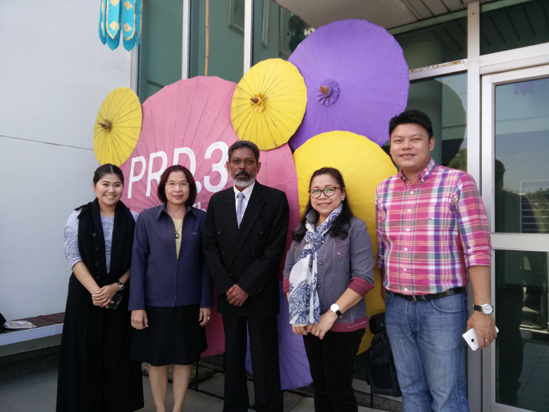 AIBD Deputy Director Mr. Marcel Gomez thanked Ms. Thanthip Thongngamkam (second from left) for their support to the AIBD GC 2015 and also invited Ms. Thanthip and delegation to attend the Asia Media Summit 2015 to be held in Kuala Lumpur, Malaysia.

Excursion
The team also visited a number of places of interest namely the Maesa Elephant Camp and Queen Sirikit Botanical Garden and as possible sites for excursion. The other place of interest to consider is the Bo Sang Handicraft Centre where the local artisans make the world famous Sa Paper umbrellas.