The Ministry of Communication and Multimedia, Malaysia (KKMM), in collaboration with the Tun Abdul Razak Broadcasting and Information Institute (IPPTAR) and the Asia-Pacific Institute for Broadcasting Development (AIBD), organised the Seminar on Building Media Capacity to Cover Climate Change in Kuala Lumpur from 17-18 November 2014. Climate change is a global phenomenon with far-reaching ramifications, requiring action from a variety of stakeholders, such as policymakers, civil society and the media.
The seminar explored the critical need to enhance and enrich the media's ability to cover the issue of climate change. With the Asia-Pacific region likely to be greatly influenced by the effects of climate change in the future, it was important for journalists to gain a solid grasp of this issue. Beyond the facts and statistics on climate change, journalists should be equipped to effectively communicate this issue to their audience in a manner that can be better understood on a human level.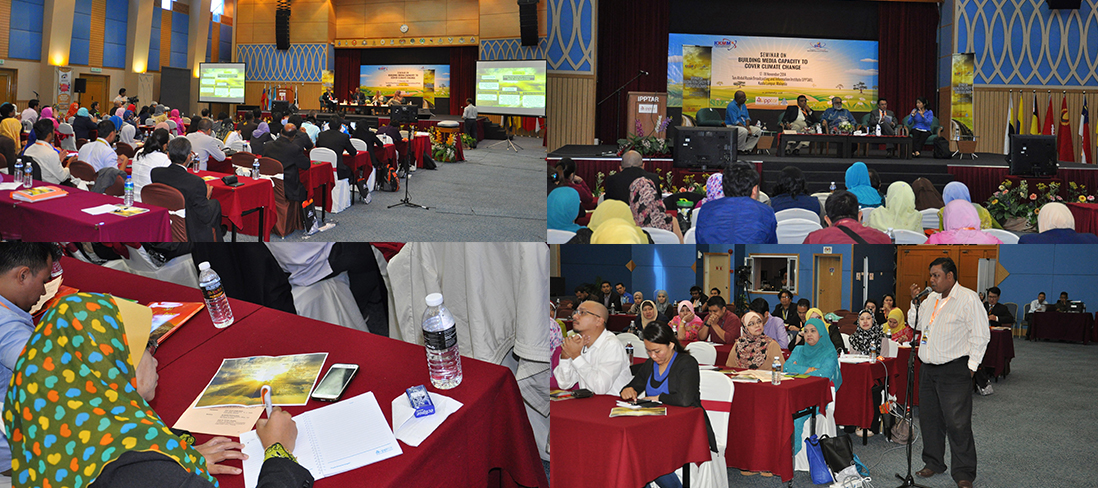 To this end, the seminar targeted towards journalists first covered the essential facts on climate change, including its causes and consequences, and the current level of public knowledge of these facts. Secondly, the seminar focused on the media's particular role in public education on climate change, and provide case studies and discussion to demonstrate how the media can accomplish this role successfully.
This seminar bring together journalists from different spheres of media, including TV, radio and print from Malaysia. The experts presenting included local and international academic scholars on climate change, senior media practitioners, and leading climate change advocates and researchers.