With more than 50,000 visitors coming from 100 countries and regions, the 19th edition of BroadcastAsia, CommunicAsia and EntrepriseIT 2014 was a real success.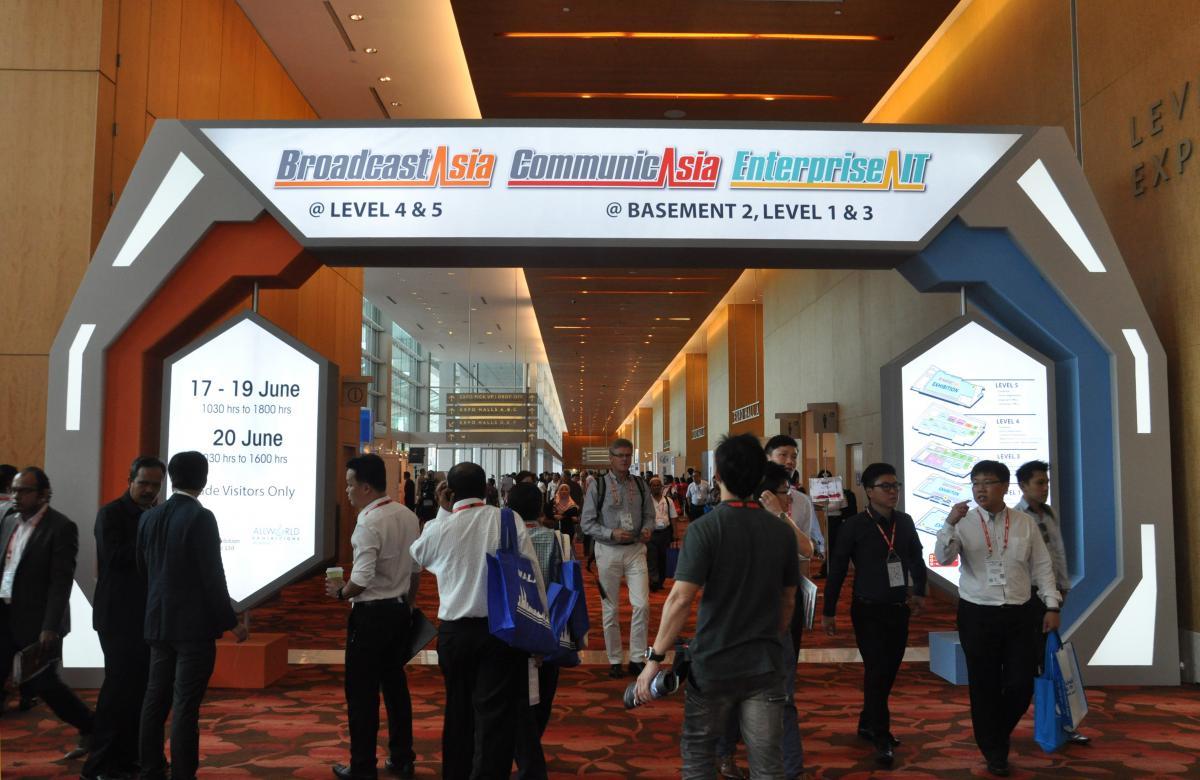 AIBD was pleased to partner and participate in this major annual exhibition and conference event in Asia, which was held from 17 to 20 June 2014 at the Marina Bay Sands Convention Center in Singapore.
Part of BroadcastAsia 2014 exhibition, the conference is one of the largest gatherings for executives and creators in the film and TV industries in the region to network and exchange views on the latest developments in the field.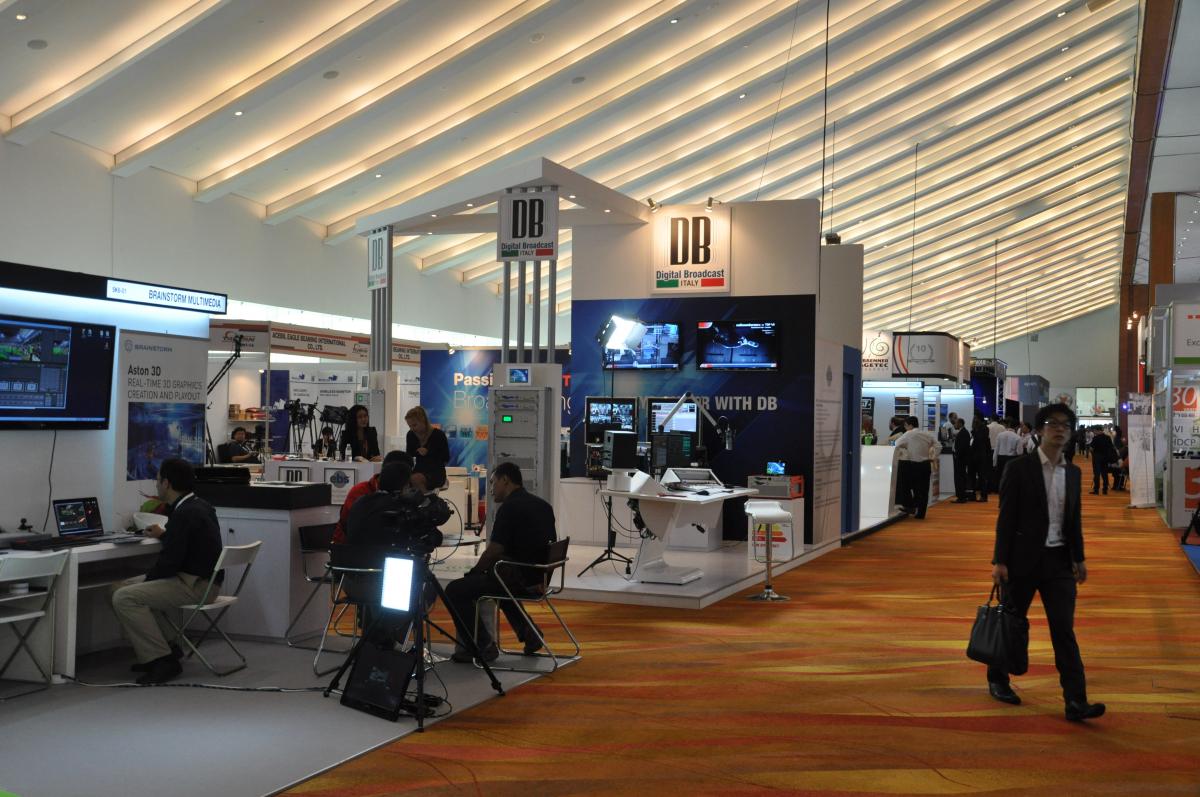 Featuring over 100 broadcast experts this year, the theme of BroadcastAsia 2014 was focused on the exploration of the best business strategies in broadcasting and finding out how to leverage the latest technologies to drive business grow.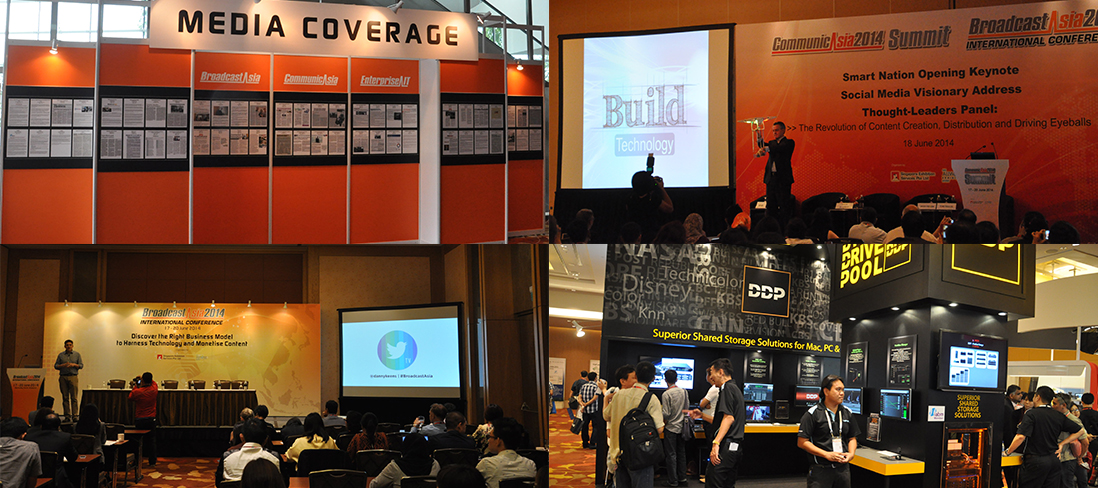 An impressive lineup of speakers coming from all over the world participated in this 4-day international conference show. Major companies in the broadcast and social media sector were well represented.
AIBD Programme Manager, Ms. Geraldine Mouche represented the Institute at BroadcastAsia 2014 and managed the AIBD booth, where she met the delegates and exhibitors.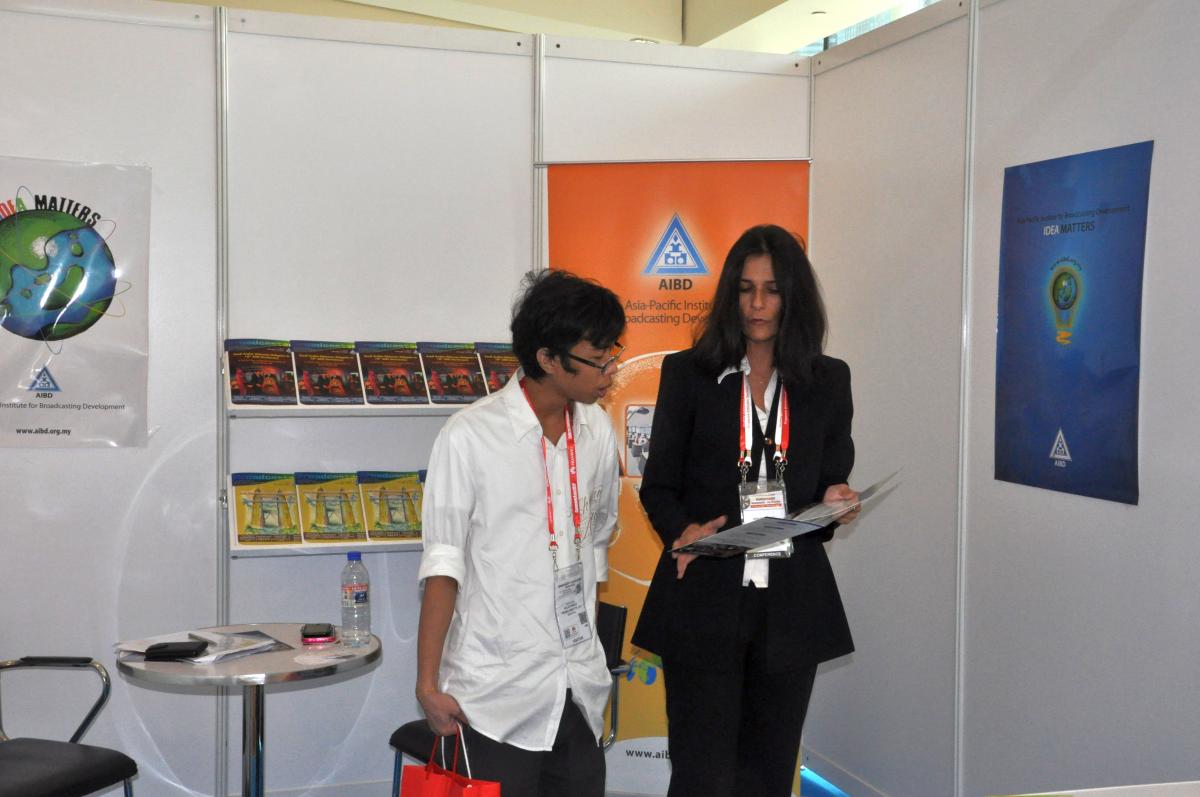 BroadcastAsia next year will take place from 2 to 5 June 2015 and AIBD is going to continue its fruitful partnership with the organiser Singapore Exhibition Services Pte Ltd (SES) and to support strongly the 20th edition.