The Asia Media Summit (AMS) 2014 promoted at the landmark 20th edition of CABSAT, the leading content creation, management and distribution event in the Middle East, Africa and South Asia (MEASA) from 11-13 March 2014 in Dubai.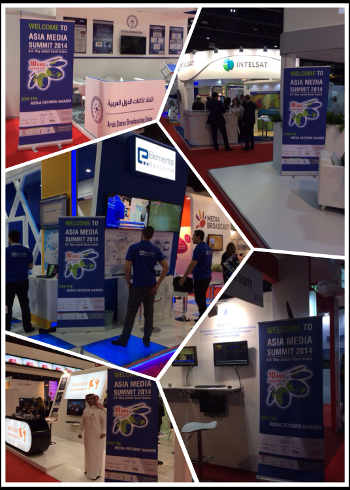 More than 13,000 visitors from around the world attended this year's CABSAT, which featured some 900 exhibitors from over 60 countries and regions.

Across nine halls at Dubai World Trade Centre, the CABSAT show-floor was awash with dozens of regional and international product launches, as well as cutting-edge product demonstrations in the Content Delivery Hub – a dedicated zone for multiscreen digital entertainment solutions and distribution formats, turn-key content sourcing, management and marketing of content.