AIBD Director Yang Binyuan has strongly urged broadcasters to move away from a business as usual attitude and adapt to the challenges and opportunities posed by social media and the emerging media platforms.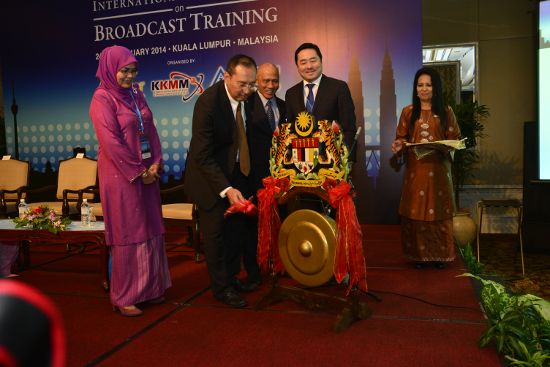 "Adopt, adapt or die. We must deliver value-driven training programs at every layer of the organization," he said during the closing ceremony of the 2nd International Conference on Broadcast Training (ICBT) on 25 February 2014.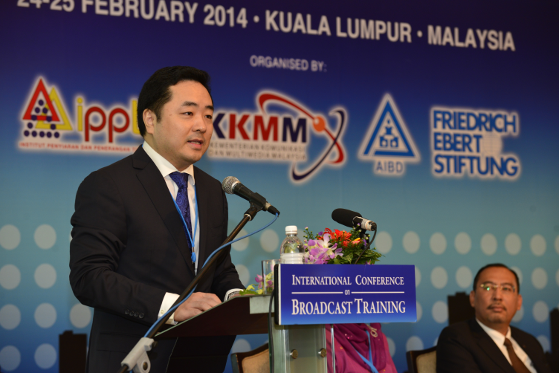 Binyuan said broadcasters have a daunting challenge and must adopt a daring attitude to deal with the growing impact of social media and ensure continued growth of the industry.
Some 70 delegates from 24 countries and regions participated in the two-day conference, which was inaugurated by Y.B. Datuk Jailani Johari, Deputy Minister of Communications and Multimedia, Malaysia (KKMM). In his speech, he called on broadcasters to evaluate critically the role of training in the new media environment that has impacted social change.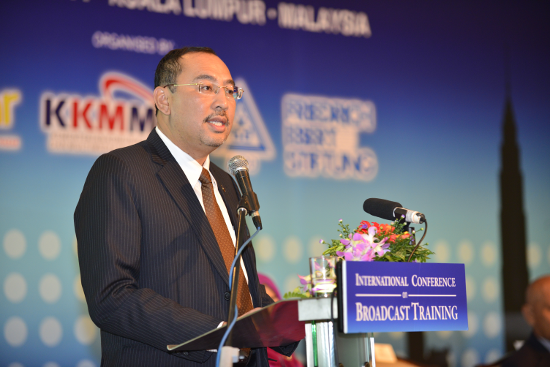 Aside from the formal sessions, participants actively engaged in the world café platform on 24 February 2014 where they shared their insights on the opportunities and challenges of the new media environment on training institutions, strategies and programs they can deliver to deal with the changing media landscape, and on collaborative efforts to transform broadcast training institutions.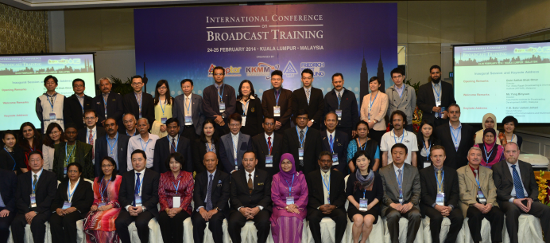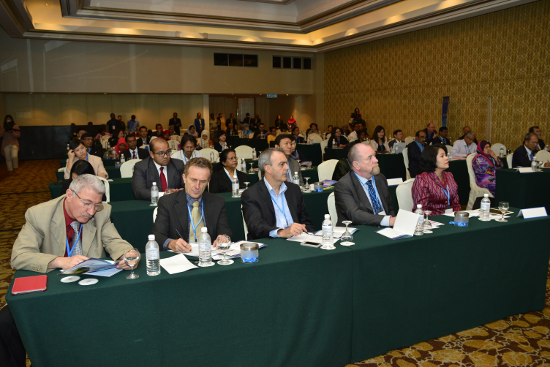 At the closing ceremony, Dato' Adilah Shek Omar, Director of the Tun Abdul Razak Broadcasting and Information Institute (IPPTAR) also delivered a message, saying the conference was successful in presenting some best practices in social media-based training.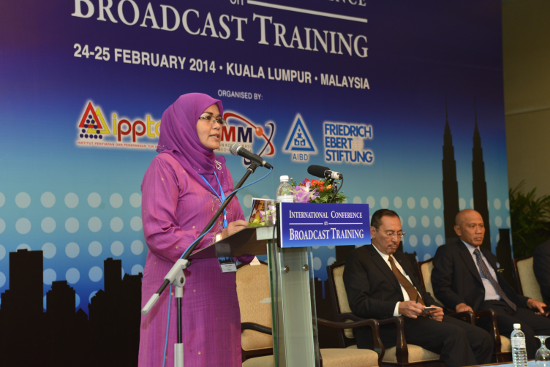 She encouraged delegates to take back with them the lessons learned and put them to work.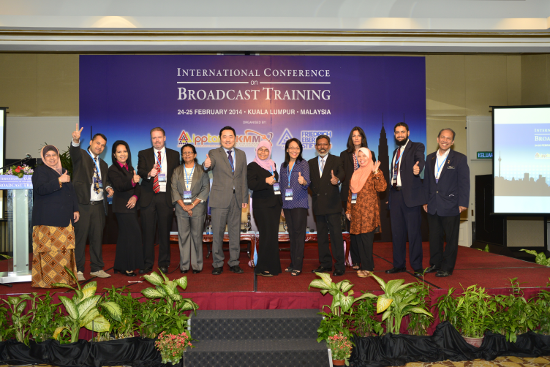 Dato' Adilah and Binyuan both thanked the participants, speakers and partners for their support, namely, AIBD, IPPTAR, Ministry of Communications and Multimedia Malaysia, and FES, and looked forward to the 3rd ICBT.