Know your audience more.
Max Villandre, Publishing Director, IGN ASIA, Malaysia advised broadcasters to engage with their audiences, saying they have alienated themselves from viewers and listeners, and this may result in losing them more.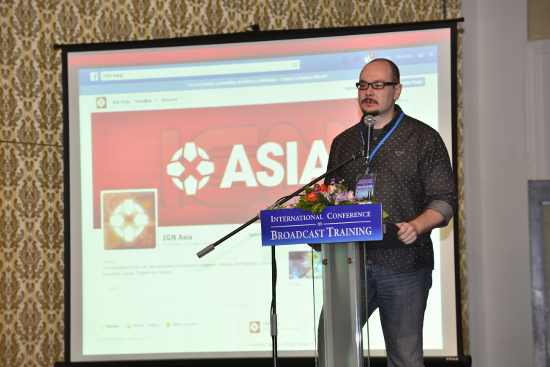 "Know your audience more will influence how you deliver your products and services effectively," he said.
Mr. Villandre spoke at the 2nd International Conference of Broadcast Training on 25 February 2014 in Kuala Lumpur, Malaysia.
In his presentation, he shared his company's experience for the last 15 years of involving their community in several online platforms, freely allowing them to share content and engage with each other.
"Our website is free to anybody and the community we have built makes sure that no one misuses it. And those who regularly connect and interact with us receive some incentives," he said.
Ms. Cosmalinda Simanjuntak, Programme Planning Manager, Televisi Republik Indonesia (TVRI) Training Centre, Indonesia, also spoke at the conference and said to adapt to the new realities in the media environment, broadcasters need to imbibe a new paradigm of learning that requires going back to the classroom to work out reinventing the organisation.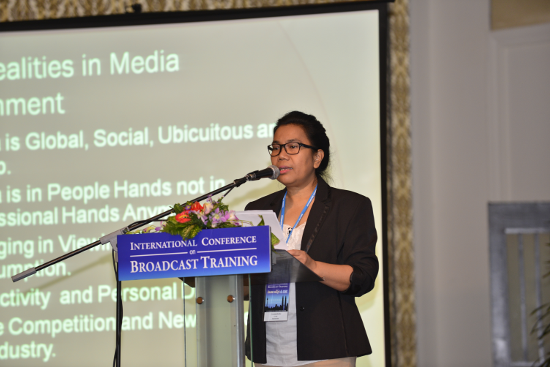 She said media organisations need to ensure that top executives must have a mindset change that supports new ways of training staff and adapting to the demands of the changing consumer behavior.
To date, TVRI's business policy needs to be more relevant to the new media environment. It does not have a social media policy which is an urgent imperative given the increasing popularity of this platform," she said.