Dr. Joanne Lim Bee Yin, Deputy Director of the Centre for the Study of Communication and Culture, University of Nottingham, Malaysia, says in a networked world, media whose primary value lies in its ability to connect people will win and practitioners need to listen and connect more with them.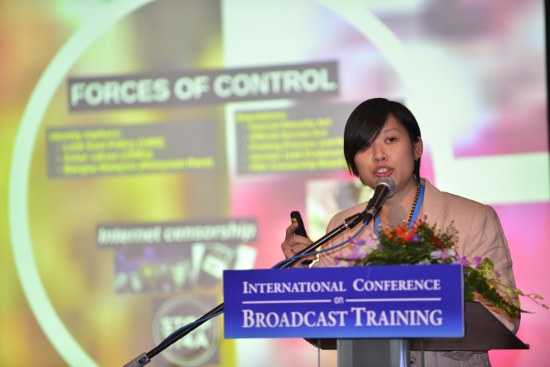 She shared her insights on how broadcasters can generate high impact training in a presentation at the 2nd International Conference on Broadcast Training on 24 February 2014 in Kuala Lumpur.

The online landscape has certainly become more social and content rich, with expanded use of photos, video and audio, she said, and people are creating more interaction and participation.

"Call it what you like –collective identity, new nationalism, a new generation, a new mainstream… New media needs to be used as drivers of participation and broadcasters need to be trained to listen and engage with society in that manner," she said.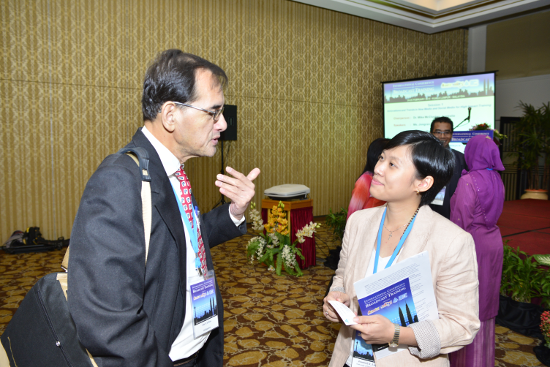 She urged broadcasters to listen more to the youth who want to be heard and want attention. A recent study of youths in Malaysia and Singapore she conducted revealed that they are passionate, among others, about national unity, clean politics, tolerance and acceptance, entrepreneurship, the environment, on poverty, war and world peace, on discrimination, on ethics, engaging in religious dialogue, and revamp in the education system.

"More importantly, the future is in video (instavideo), not in writing; write less, make it more RELEVANT," she said.

With the increasing noise on the Internet and the Internet becoming more niche, media practitioners need to realize people want to share the story, the information, the content, rather than owning it.

"Listen to the youths. Build a platform for them (i.e. citizen journoand be committed to it – don't set it up and then have conversations with them about whose news is it if they post on your website – they will be betrayed). Get them involved, they're the way forward," she stressed.