With the success of 2013 behind us and looking forward to an exciting and prosperous 2014, AIBD staff held their annual get-together in Kuala Lumpur on Friday, 24 January 2014 – an auspicious and a lucky day for prosperity.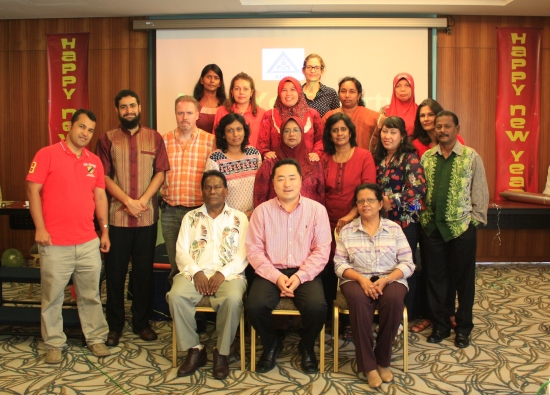 Mr Yang Binyuan Director welcomed the AIBD staff and the colleagues from FES to the annual gathering. He said "2014 was an auspicious year according to the Chinese Lunar Calendar. He said looking back 2013 was a rewarding year for the Institute with many achievements from a successful Asia Media Summit in Indonesia to the AIBD General Conference in Myanmar and the first International Conference on Broadcast Training in Kuala Lumpur."
He thanked the staff and said "that these achievements were mainly due to the small team of dedicated staff members who were working together as a family." In 2014 he said "we are yet to face the unprecedented challenging times in the broadcast industry and to work more closely with each other in these unpredicted times and to be ready to take more responsibilities."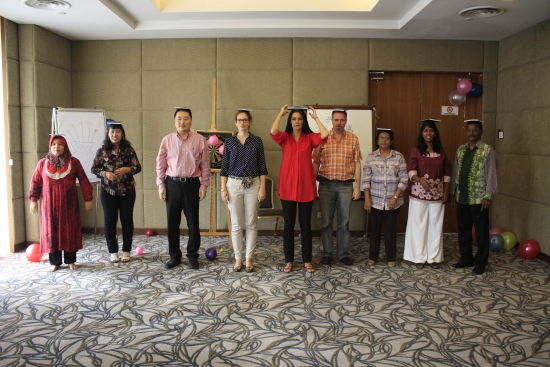 The organising committee's efforts were well paid-off with different games participated and more over enjoyed by all.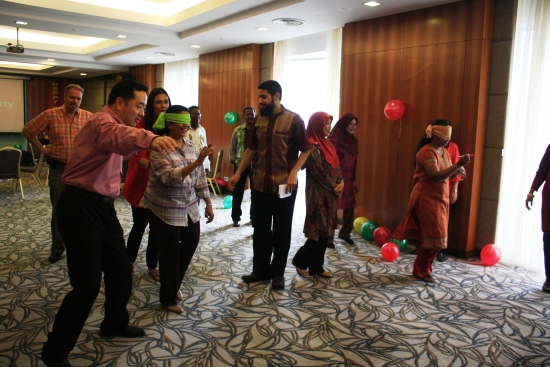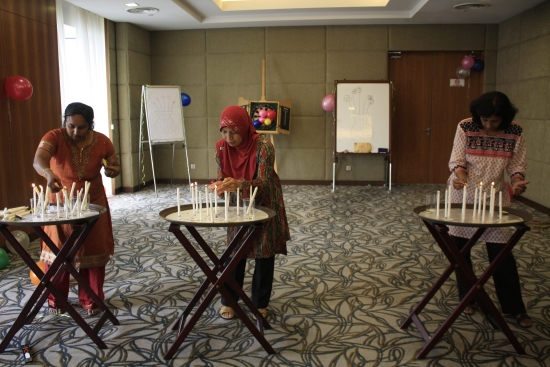 AIBD IT Officer Mr Holger Banko had the opportunity to celebrate his birthday, while there was a surprise 'visitor' who was none other than the 9-month-old Yuan Bao – Mr Yang Binyuan's baby daughter.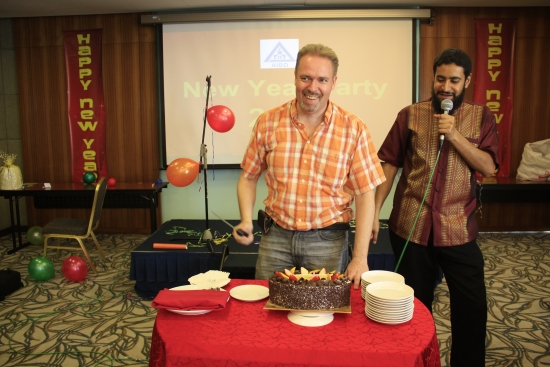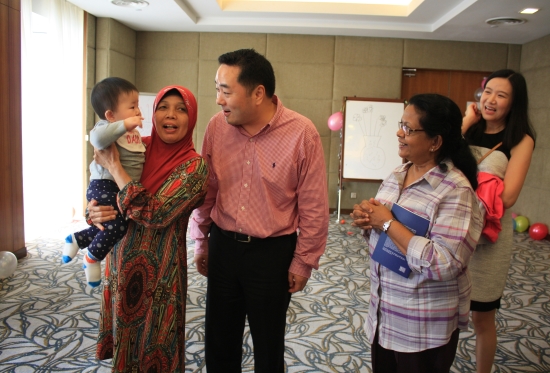 All colleagues were in good spirits which ended with a group photo.