Mr Gil Hwan-Young, President and CEO of Korean Broadcasting System (KBS) who is also the new President of ABU paid a courtesy call to AIBD Secretariat in Kuala Lumpur on 13 January 2014.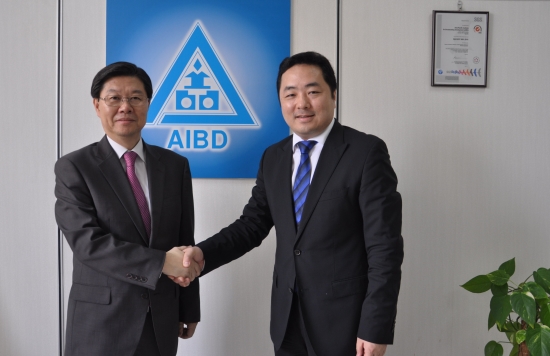 Mr Yang Binyuan, Director of AIBD warmly welcomed the President and his entourage from KBS. He also welcomed Dr Javad Mottaghi, Secretary General of ABU who accompanied the President during his visit to Malaysia.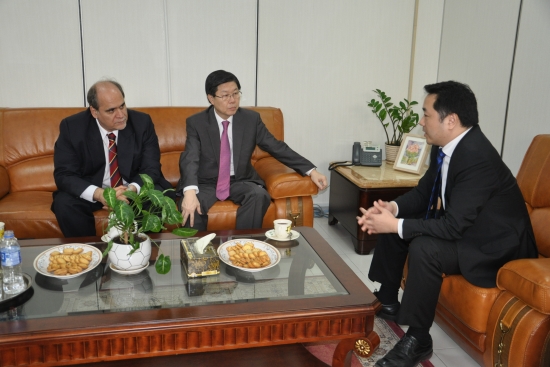 The brief yet cordial discussions during the meeting focused on renewing the bilateral partnership with KBS, ABU and AIBD. The Director of AIBD recalled his visits to KBS and mentioned that he looks forward to more cooperation with KBS for training and media development as well as organizing high-ranking conferences of the Institute under the leadership of the new President of KBS and ABU.
Mr Gil Hwan-Young assured his cooperation to AIBD and said that KBS as one of the leading broadcasters that excelled in areas of digital, new technology among others would certainly look into the possibilities of how KBS could assist in launching these events in partnership with AIBD that can further benefit other members who are in need of training and expertise.

Mr Gil Hwan-Young is President and CEO of Korean Broadcasting System, the Korea's leading public service broadcaster. He was elected as ABU President at the 50th ABU General Assembly in Hanoi in 2013 for a term of three years.