AIBD Director Mr. Yang Binyuan paid an official visit to Cambodia from 26 to 29 November 2013 to contribute for successful preparations of the 40th Annual Gathering / 13th AIBD General Conference & Associated Meetings, to be hosted by the Ministry of Information in Phnom Penh, Cambodia from 13 to 15 August 2014.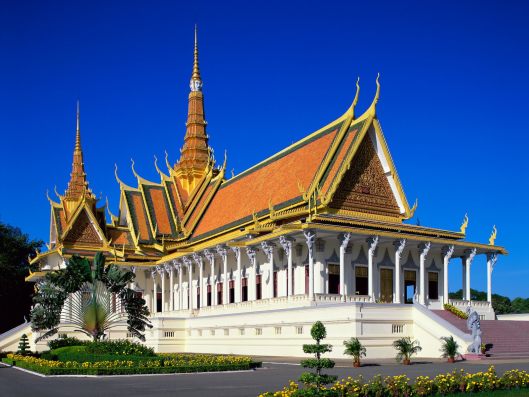 The visit was fruitful as it provided an opportunity for AIBD and broadcasting organizations in Cambodia to strengthen bilateral cooperation in the future.
Courtesy Call to Minister of Information
On November 27, together with AIBD Programme Manager, Mr. Saqib Sheikh, AIBD team paid a courtesy call to Dr. Khieu Kanharith, Minister of Information of Cambodia.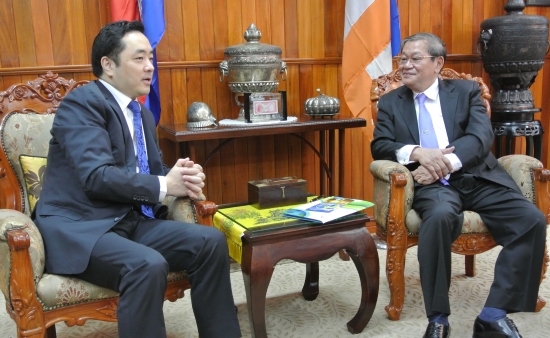 During the meeting, Dr. Khieu Kanharith pledged that since this will be the first time in history for Cambodia to host the AIBD General Conference, they would do its best to make the AIBD GC 2014 a resounding success. He said that the Ministry of Information will form different sub-committees to best organise the conference.
AIBD Director Mr. Yang Binyuan thanked Dr. Khieu Kanharith for their commitment to host the AIBD GC 2014 and pledged AIBD's continued support to Cambodia in training and capacity building initiatives. Mr. Yang Binyuan also invited Dr. Khieu Kanharith to attend the Asia Media Summit 2014 to be held in Jeddah, Saudi Arabia.
After the courtesy call, AIBD team held working group meeting with Mr. Has Sam Ath, Advisor to Ministry of Information and Deputy Director-General for Administration and Finance on the detailed planning of the AIBD GC 2014 and agreed to keep regular contact on the preparations.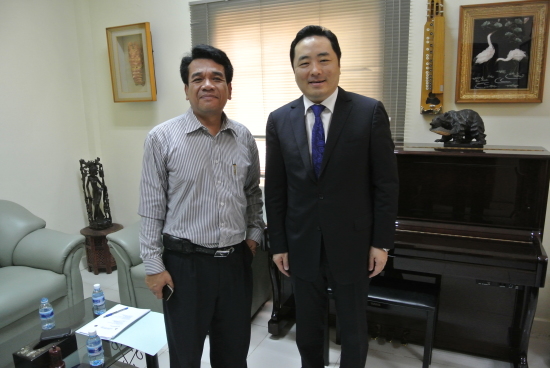 Visit TVK and RNK
Also on November 27, AIBD team visited National Television of Cambodia (TVK) and Radio National of Cambodia (RNK).
At TVK headquarters, Mr. Yang Binyuan met with Mr. Kem Gunawadh, Director-General of TVK. Mr. Kem Gunawadh said that they will work closely with the Ministry of Information to better prepare in hosting the AIBD GC 2014 in Cambodia. He also gave his recommendations for the GC programme.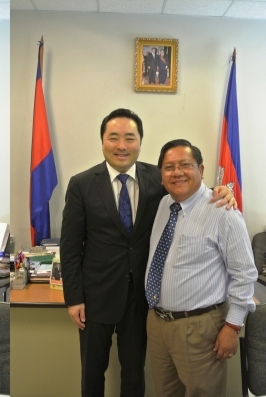 At RNK headquarters, Mr. Yang Binyuan met with the management team of RNK and discussed with them the planning of AIBD GC 2014 and cooperation in training and capacity building projects, in particular in areas such as digital archiving, broadcast management and technology.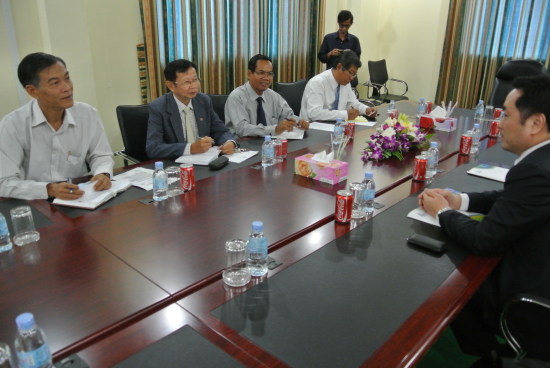 GC Hotel Inspection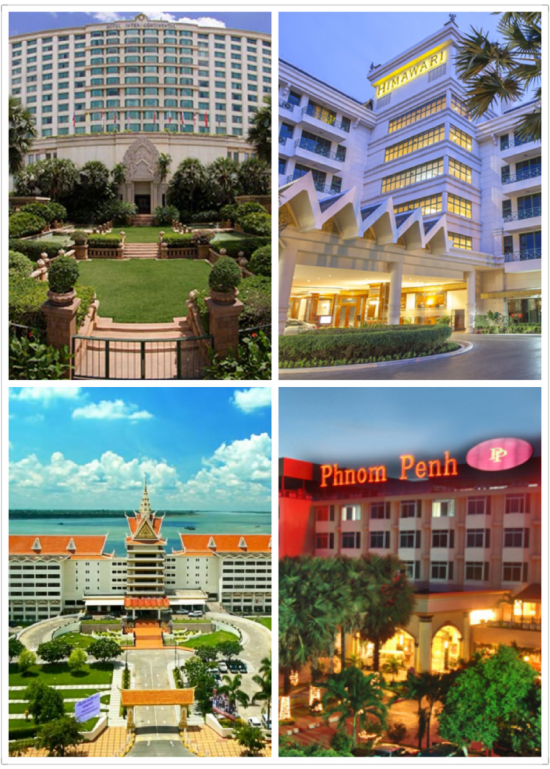 To inspect and finalise the hotel of the AIBD GC 2014 is on top of the agenda during AIBD team's stay in Phnom Penh.
From November 27 to 28, AIBD team visited four hotels, namely, Intercontinental, Himawari, Cambodiana and Phnom Penh.
During the visit to each hotel, AIBD team met the hotel management, inspected the rooms, conference facilities and restaurants.
In consultation with the Ministry of Information, AIBD will choose an international hotel which is able to provide best professional services with a safe and sound environment.