The AIBD Strategic Plan Team recently endorsed the proposed theme and topic sessions for the Asia Media Summit 2014 to be held in Jeddah, Saudi Arabia on 6-8 May 2014. SPT members also instructed the AIBD secretariat to work closely with Saudi Arabia's Ministry of Culture and Information, AMS 2014 host, in planning and implementing the next summit.

"Media and Diversity: Enriching the Broadcasting Experience" is the theme of the two-day summit that will feature ten plenary and parallel sessions, including several pre-summit workshops.
The 30th Strategic Plan Team meeting was held on 12 August 2013 in Yangon, Myanmar during the AIBD General Conference. Thirty-two AIBD members, partners and observers attended the meeting.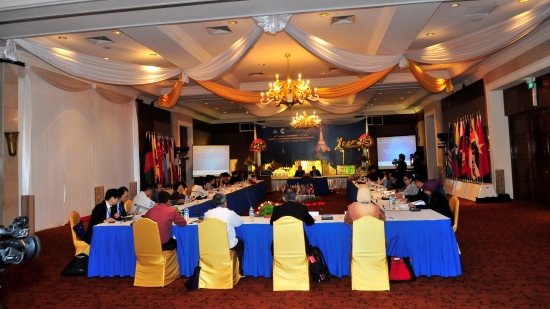 The Asia Media Summit will celebrate its 10th anniversary in 2014, which marks a milestone in AIBD's journey to fulfill its mandate.
Upon the successful conclusion of the AMS 2013 in Manado, Indonesia, the AIBD Secretariat has started planning for the AMS 2014 under the guidance of the Strategic Plan Team and is working closely with the host in Saudi Arabia and AIBD members and partners on developing the theme and content for the AMS 2014.
During the SPT meeting, members generated extensive discussion on the proposed summit topics, among them, the importance of programming strategy, media regulation, social media and public service broadcasting. While recognizing that these issues were incorporated in the proposed program, members acknowledged the need to identify new and dynamic speakers for the two-day summit.

There was a consensus among SPT members that the AMS 2013 in Manado, Indonesia was a success while expectations are high for a more meaningful summit in Jeddah.
Mr. Cao Yin, SPT Chairman and Deputy Director-General of the International Cooperation Department, State Administration of Press, Publication, Radio, Film and Television, China, chaired the SPT meeting.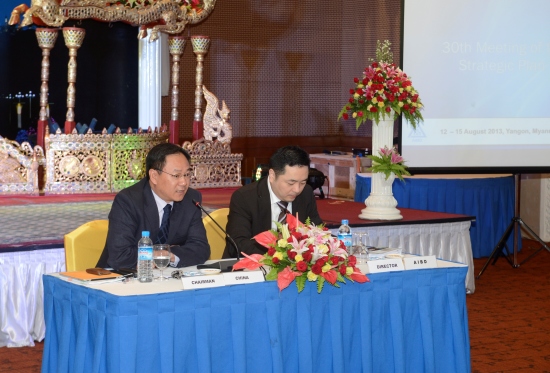 The SPT meeting also endorsed the report on the 1st International Conference on Broadcast Training, which was organised by AIBD together with Tun Abdul Razak Broadcasting and Information Institute, Malaysia in February 2013. The SPT members agreed that it is a good initiative for AIBD as a training institute and further efforts are to be made to make the annual event even stronger.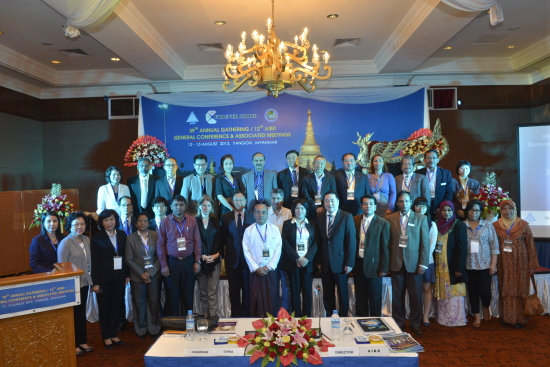 The SPT meeting acknowledged the continuing support of AIBD's international partners and urged them to strengthen cooperation with AIBD in assisting broadcasters in Asia-Pacific to address the many challenges and opportunities in the evolving media environment.