The 1st International Conference on Broadcast Training opened today in Kuala Lumpur, bringing more than 60 delegates from major broadcast training institutions of over 20 countries to examine opportunities and challenges in enhancing human resource capacity in the ever-changing media landscape.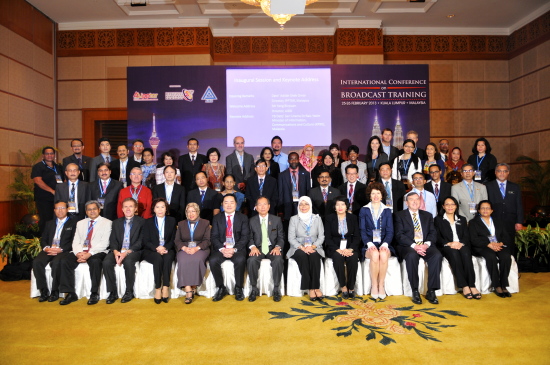 YB Dato' Seri Utama Dr. Rais Yatim, Malaysian Minister of Information, Communications and Culture, delivered the keynote address, highlighting the need to discuss the impact of new communication technologies on the media industry and society as well.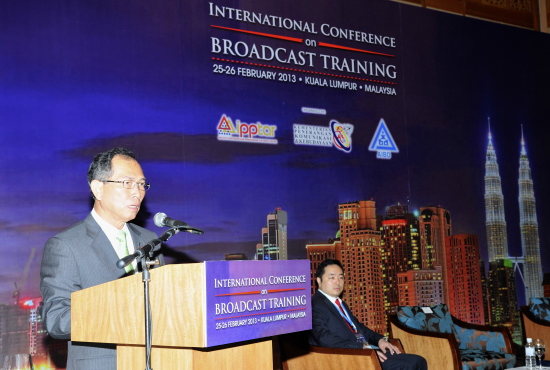 "It is my sincere wish that this conference will provide a single platform for both broadcast training professionals and academics to exchange knowledge and share experiences on the progress and paradox of the transformation in broadcast training, " Minister Dr. Rais Yatim said in a speech delivered for him by Deputy Minister of Information Joseph Salang Gandum.
The two-day conference focused on the theme, ' Building Competencies in an Evolving Media Environment '. It was organized by the Tun Abdul Razak Institute of Broadcasting and Information (IPPTAR) and AIBD with the support of the Ministry of Information, Communications and Culture, Malaysia.
During the inaugural session, Dato' Adilah Shek Omar, IPPTAR Director, delivered the opening remarks, stressing the need for broadcast training organisations not only to sustain organizational objectives and growth but also to extend them beyond survival.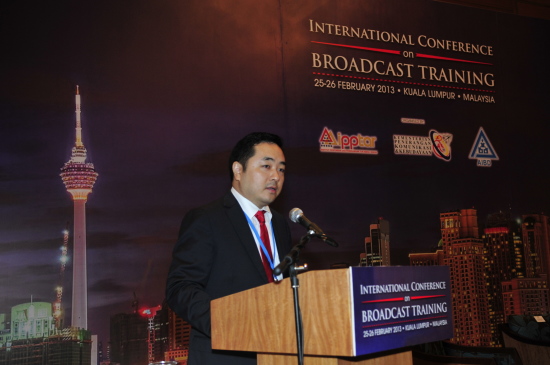 For his part, AIBD Director Yang Binyuan urged broadcast companies to invest more in training and development in the digital media landscape.