The Inauguration Ceremony of the 38th Annual Gathering/11th AIDB General Conference in Kathamandu, Nepal on 25 July 2012 was marked with a call for AIBD to continue charting its unique course in serving its members and the larger vision of regional broadcasting development.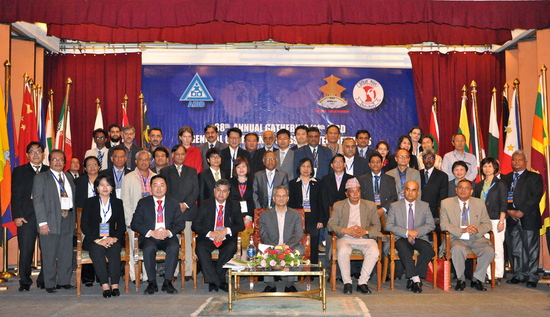 The event was opened with a welcoming speech by Mr Gambhir Kanta Mainali, Acting General Manager of Nepal TV.
Mr. Mainali discussed the dynamic changes experienced by the broadcasting sector of Nepal, and Nepal TV's current shortcoming in facing them. He gave a background of Nepal TV's evolution to its current position in the Nepal media landscape, and thanked AIBD for "relentless support in our development endeavour" in this competitive environment.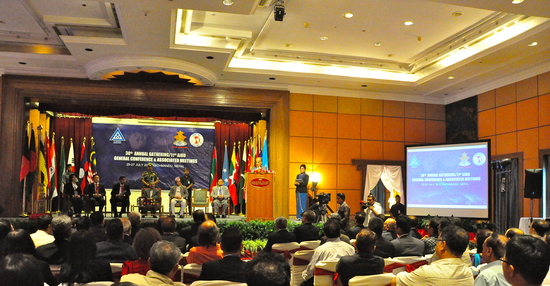 Representing the President of the AIBD General Conference, Mr Murtaza Solangi, Director-General of Pakistan Broadcasting Corporation, spoke to the esteemed gathering. During his speech, he highlighted the tremendous progress AIBD has achieved during the course of the year 2011-2012, including training over 1,200 media professionals and the successful staging of the AMS 2012 in Bangkok. He reiterated that AIBD will be up for helping members tackle the technological obstacles ahead. "Given the dynamic and evolving characteristics of the Asia-Pacific region, we are convinced that the AIBD is best placed to identify new opportunities and challenges and to address them through time bound project in the digital age."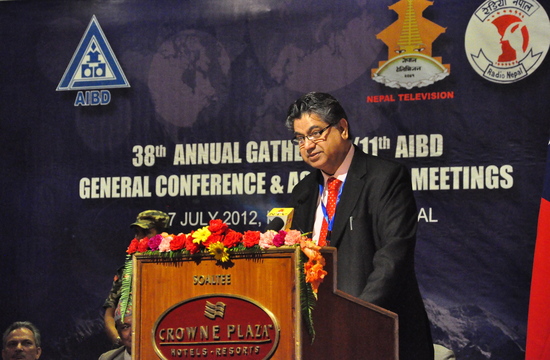 The event was attended by Dr. Baburam Bhattarai, Prime Minister of Nepal, who delivered the keynote speech. He noted AIBD's role in strengthening the media sector in the region and in particular Nepal. Dr. Bhattarai elaborated on the uncertain political horizon in Nepal and how broadcast media plays a crucial role in using its powerful influence wisely and productively.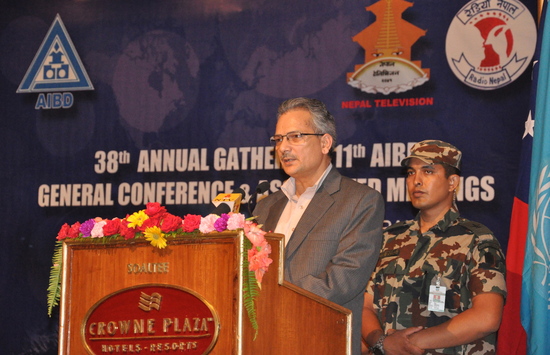 He ended with a call for AIBD to factor in wider development goals such as cultural diversity and poverty alleviation in crafting its future action plan in order to "identify and meet the development needs of the member countries".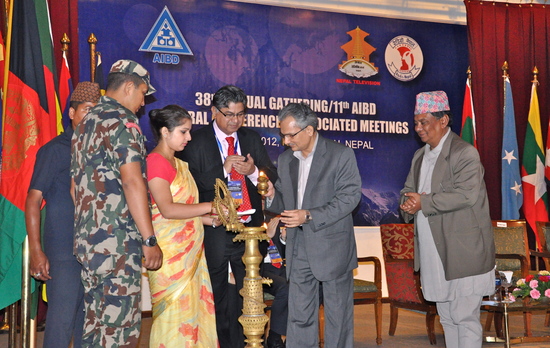 A main feature of the inauguration ceremony was the AIBD Awards 2012 presentation. Trophies, certificates, and cash prizes were presented to winners of four categories for AIBD Radio and TV Awards.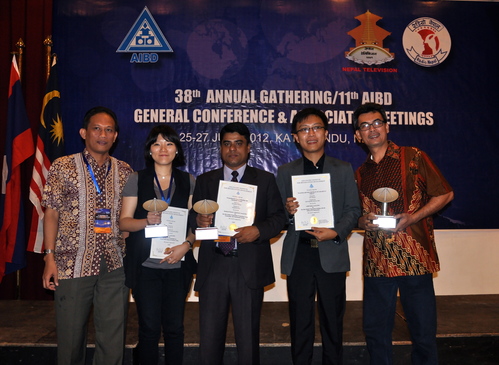 The inauguration ceremony was closed with a rousing note of thanks by Mr. Tapa Nath Shukla, Executive Director of Radio Nepal, followed by a lively and captivating Nepali cultural show.