The Asia Media Summit 2012 has concluded in Bangkok, Thailand contributing to a meaningful platform for knowledge sharing and building partnerships. It highlighted some of the daunting challenges broadcasters face in the changing media landscape.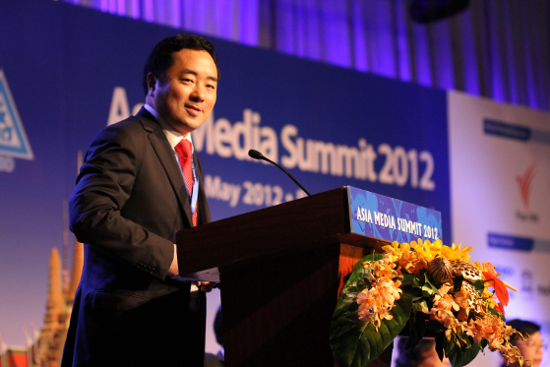 Speaking at the closing of the AMS 2012 on May 30, AIBD Director Yang Binyuan said among the challenges, the need to set up and implement the roadmap to digital migration; get audiences more informed and engaged in sustainable development; manage change as the industry exploits the internet and social media; strengthen initiatives to promote press freedom and freedom of expression particularly in transition states and in conflict ridden countries; ensure relevance and sustainability of public service broadcasting and advance media literacy especially among the young and across various delivery platforms.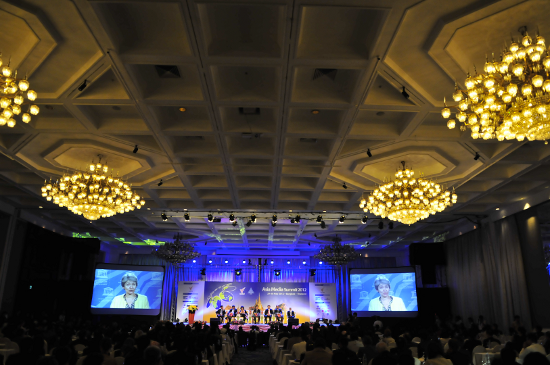 At the two-day Summit and seven pre-summit events, there were existing approaches that were debated, best practices shared and new and innovative ideas that emerged. The call is strong for broadcasters to harness their creative, technological and managerial skills to deal with the evolving media landscape and the demand for sustainable development.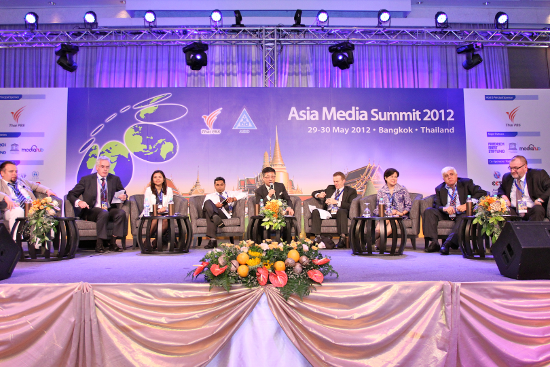 The Summit through the Global Media Center for Development highlight the challenge of creating, producing, sourcing and distributing content so much critical in the ever increasing number of platforms in a competitive industry. The Mediahub market, no doubt, provided ideas and opportunities to deal with content needs.
As the world focuses more on Asia-Pacific in which dynamic growth is taking place, Dr. Surin Pitsuwan, Secretary-General of the Association of Southeast Asian Nations, urged media to adopt a 'watchful eye' so that we are able to critique and guide our region's directions for a better future.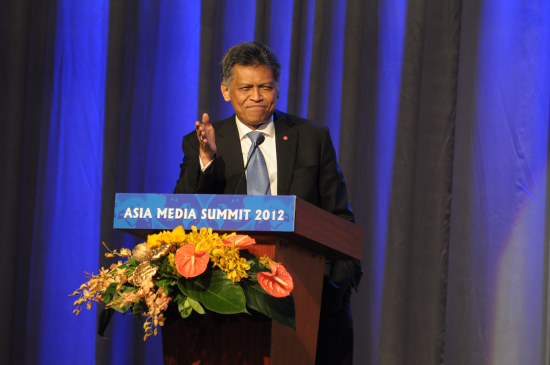 Let's do the same for the broadcast industry in the region; adopt a watchful eye and strengthen the core values that are important to us, to the industry and to society. Let us promote honesty, fairness, relevance, credibility and trust to build and connect to more audiences; innovativeness and adaptability to exploit the opportunities of various delivery platforms, and social responsibility to ensure more people share the benefits of growth and development.
In her message on the urgency of dealing with climate change, food and water shortage, inadequate educational and employment opportunities, limited access to health services, peace and security, Dr. Noeleen Heyzer, UN Undersecretary General stressed, said we can no longer wait. We must act now.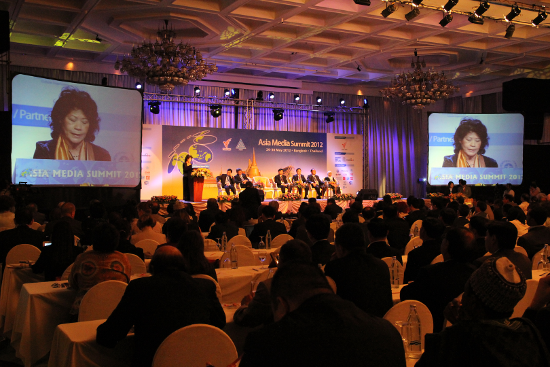 It's a message appropriate too for the broadcast industry. As the media landscape evolves in a fast pace, we need to accept change and move forward. We need to create more impact in today's society and better serve the public.
AIBD would like to thank our sponsors and partners for their continued assistance to the Summit. Our sincerest gratitude to our host, Thai Public Broadcasting Service or Thai PBS, to Mr. Thepchai Yong, Mr. Anothai Udomsilp and their staff, for their outstanding support and hospitality. We also commend the presence of web TV that enabled those outside this venue to watch on real time the Summit proceedings.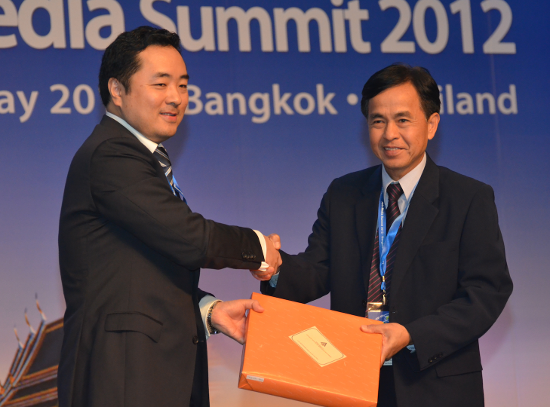 AIBD also would like to thank all our 700 participants, speakers, chairpersons from more than 50 countries and regions who have contributed to the discussion and debate, and to the AIBD staff who have made our stay and our participation as smooth and comfortable as possible.
Once again, thank you and we will see you in Indonesia for the Asia Media Summit 2013!