Indonesia has extended its invitation to the Asia Media Summit 2013 that will be hosted in the city of Manado. The official handover ceremony was held at the AMS 2012 in Bangkok, Thailand.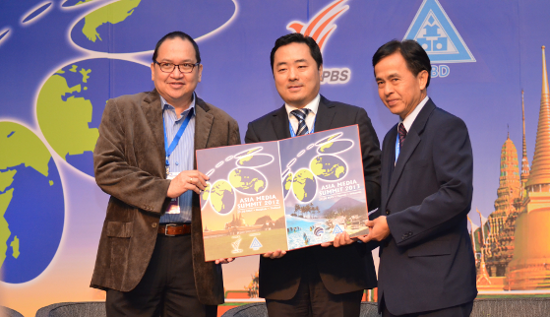 The AMS 2013 will be organized by AIBD and hosted by the Ministry of Communication and Information Technology (MCIT), Indonesia in Manado, North Sulawesi.
Mr. Freddy Tulung – Director General of IPC – MCIT extended the invitation at the closing of the Asia Media Summit 2012 in Bangkok.
He said that Indonesia as "The Land of Smiling People", welcomes all media professionals to the AMS. Manado offers a rich culture, culinary delights, and a beautiful landscape. It is also famous throughout the region for its diving areas.