Aim
Data visualisation and infographics are key in simplifying complex stories for audiences, including the current COVID-19 pandemic. In these webinars, we'll look at how to create engaging infographics, including a case study with the team behind Malaysia's coronavirus tracker. You will come away inspired and ready to create high impact infographics.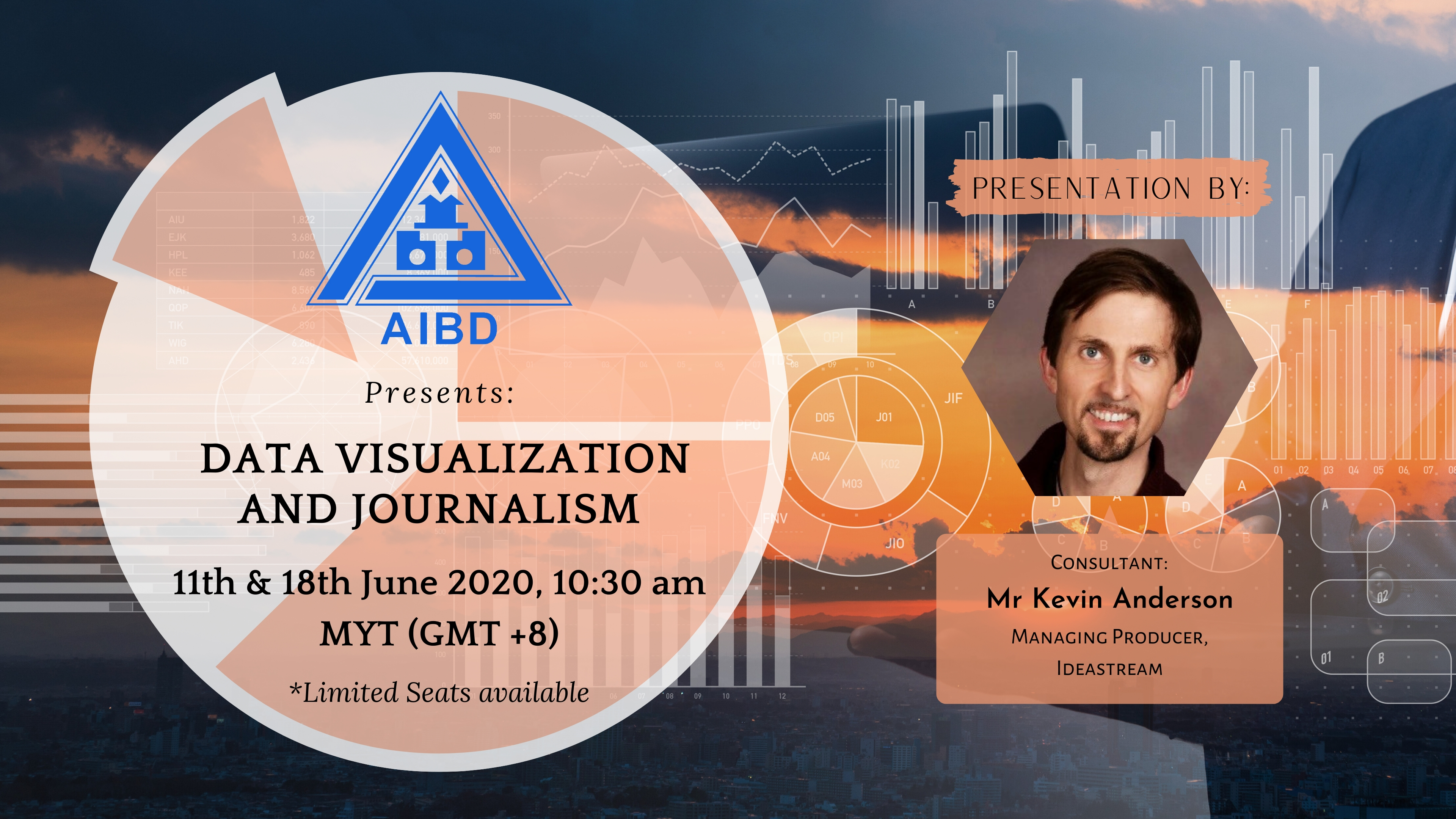 Objectives
To understand the concept of 'open data' and making sense of it for storytelling

To learn different tools/techniques for creating compelling and powerful multimedia/visual contents for broadcast, online and social media

To learn useful methods and tools to produce, curate, publish, share and redistribute multimedia contents

To know the scope, limitation and impact of digital storytelling, multimedia and data-driven journalism.

To pursue the features of digital journalism into broadcast
Profile of Participant
General assignment or specialist journalists who want to improve their data analysis skills.

Investigative journalists who want to improve their data analysis skills.

Designers and web developers who want to work on data projects.

Editors and newsroom managers who want to know how to plan data projects and build and manage data teams.
Each session will be 1.5 hrs long and will be taught in English. Participants are required to do homework and present their work in the 2nd session.
Consultant:
Mr Kevin Anderson is an award-winning, entrepreneurial newsroom leader, who worked for the BBC, the Guardian and Gannett. He is the founder and Principle of Ship Wheel Media.
Mr Anderson is currently working as Managing Producer, Digital Media at Ideastream. He is responsible for delivering digital transformation to a regional public broadcaster that reaches nearly 3m people across digital, two radio stations and five TV channels and his role includes digital product development, workflow development and digital editorial management.
Schedule of Activity for the session
Day 1 (11 June 2020):
• High impact infographics and data visualisation during the pandemic
• Tools to use - Google Maps and Flourish
Homework: Create a map-based infographic - could be about the outbreak, about overtaxed hospitals, clinics for testing or places to get support or help.
Day 2 (18 June 2020):
• Review of participant projects
• What skills you will need to create advanced infographics
• Partnering in a crisis: Working with Universities
• Using your infographics to build an audience
image