The Director of AIBD, Mrs Philomena Gnanapragasam visited Professor Pascale Allotey, Director of the United Nations University International Institute for Global Health (UNU-IIGH) on 9 January 2020. The visit was a continuation of Director's courtesy visits to engage international and local partners for future AIBD activities.
The Director mentioned AIBD's initiatives for advocating SDGs through Asia-Pacific broadcasting industry. She also highlighted the fact that AIBD collaborated with various U.N led entities even during the time of MDGs and have more workshops in the pipeline for its members.
Professor Allotey told UNU-IIGH is the designated UN think tank on global health. The Institute serves as a policy translation hub for UN member states, agencies and programmes. The Institute, hosted in Malaysia since 2007, generates policy-relevant analysis by applying a gender lens to inform the development, implementation and evaluation of health programmes. UNU-IIGH also supports the capacity development of local decision-makers and stakeholders to engage effectively with global health challenges within the 2030 Agenda for Sustainable Development.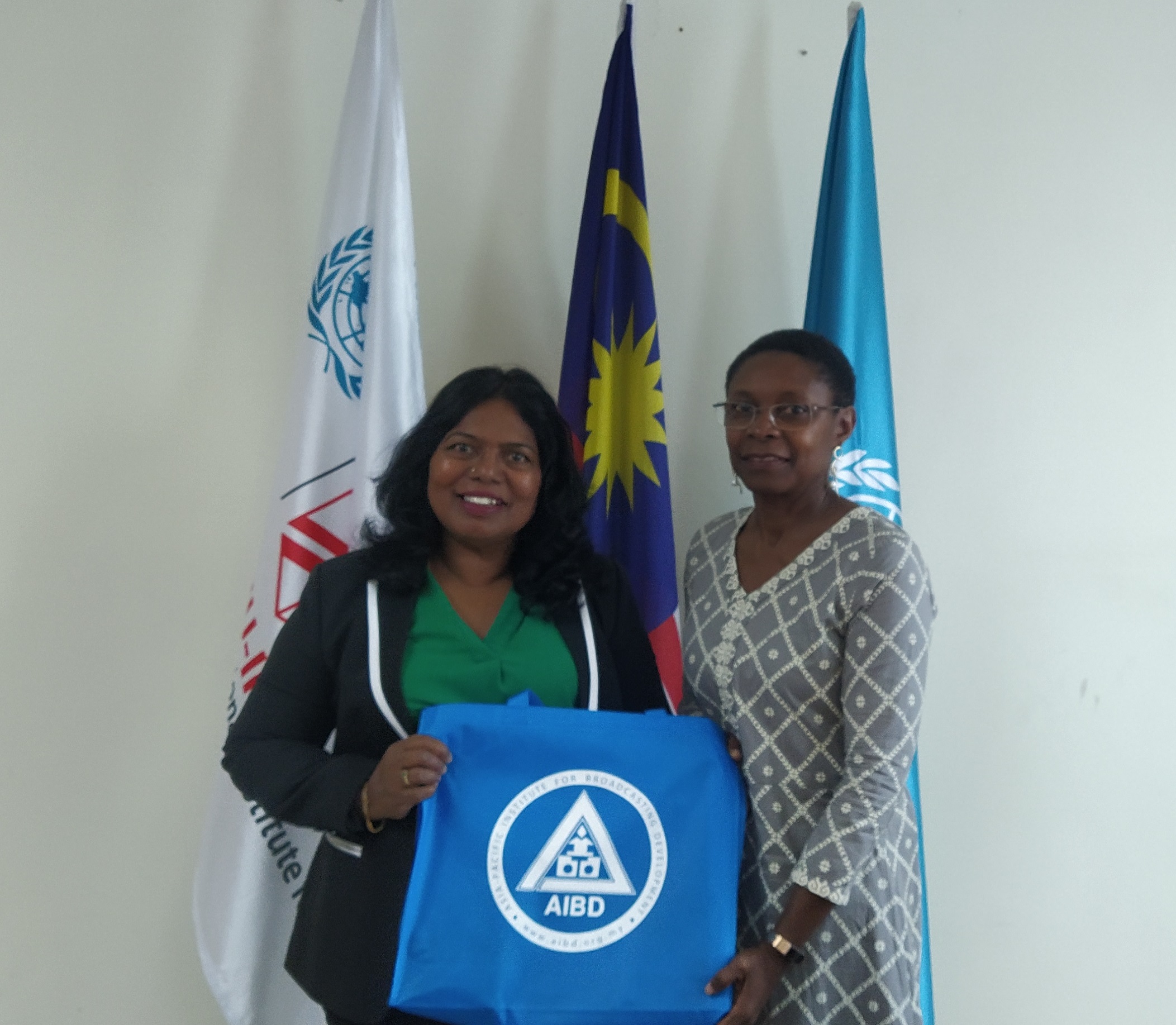 Ms Gnanapragasam suggested the UNU-IIGH's Director on collaborating with AIBD to organise capacity building workshops for regional journalists on health issues and devise a dissemination strategy for health-related SDG targets. In recent past, AIBD had one workshop in Jakarta in collaboration with UN Indonesia and UN AIDs, where local journalists were trained on how to report gender-related health issues in their precise context.
Congratulating on her appointment, Professor Pascale Allotey appreciated the ideas discussed in the meeting and hoped that both organisations will collaborate in near future as a way forward to educate regional journalists for Agenda 2030.
Image