The AIBD General Conference (GC) and its Associated Meetings is the annual official gathering of the Institute. The General Conference is open to member countries, affiliates, partners, observers and leading broadcasters by invitation only. Member Countries, Affiliates and partners would have the opportunity to review the number of activities and projects that AIBD
Members of the AIBD Executive Board (EXBO) gathered recently in Maldives to identify approaches to strengthen the Institute's sustainability and improve delivery of services to members.
They urge the AIBD secretariat to explore new revenue streams and ensure means to distribute funds equitablyfor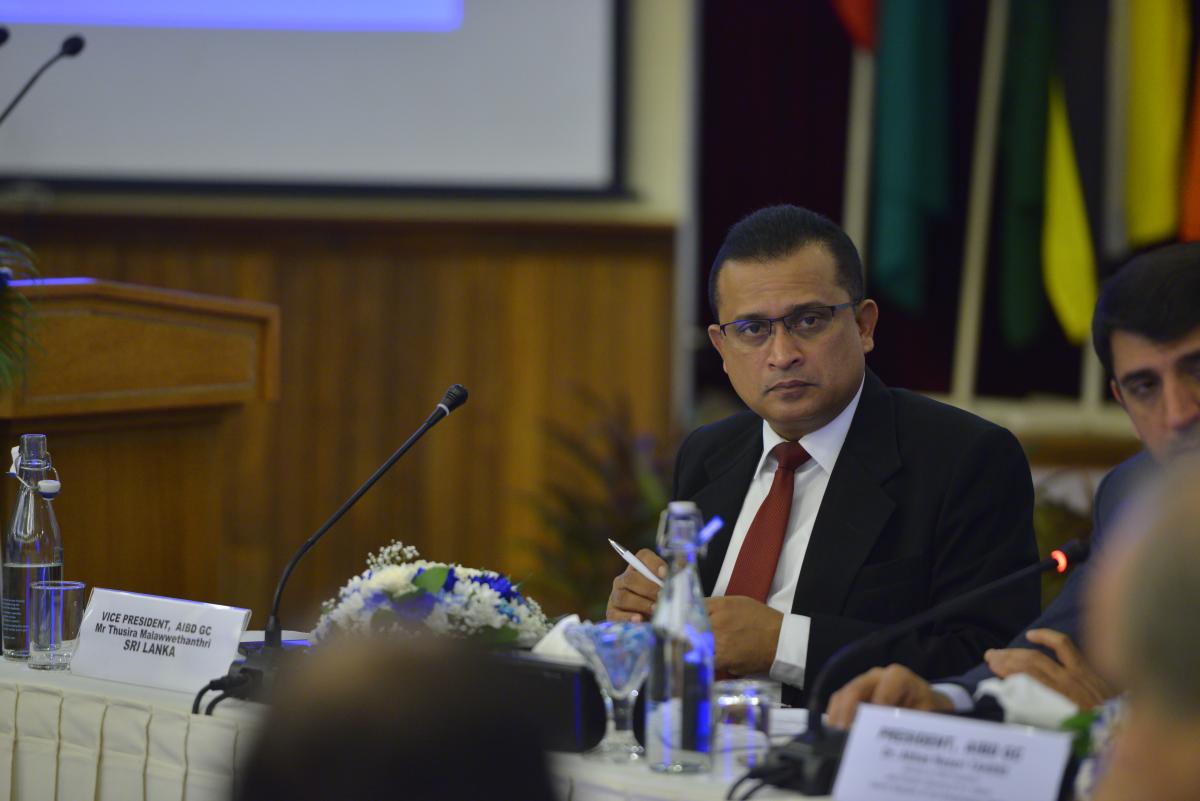 Mr Thusira Chintaka Malawwe Thantri, Director General of the Sri Lanka Rupavahini Corporation, and Chairman of AIBD's Strategic Plan Team, says the Right to Information Act which Sri Lanka recentlypassed
Calls for more in-country training workshops and sustainability concerns dominated discussions among AIBD members who participated in the 43rd Annual Gathering/16th AIBD General Conference in Maldives.
Close to 50 full and affiliate memberrepresentatives from16 countries