The use of virtual studio and virtual studio implantation technology is bringing a new visual experience for the TV audience, and providing new thinking and creative new tools for television producers.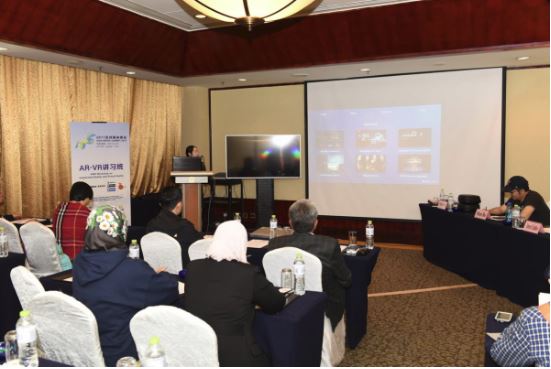 They are applications of the virtual reality technology and are becoming a new trend in the broadcast industry in Asia Pacific, Mr Huang Lei, Product Manager
In January 2011 Part 2 of the In-country workshop on Entertainment Programmes focusing on Game shows for Radio was hosted by the Islamic Republic of Iran Broadcasting organised in collaboration with AIBD. This practical oriented workshop was attended by presentation and production personnel at IRIB . Part one on Entertainment programmes which preceeded this workshop was on talk shows while part 2 covered content, planning, presentation and production techniques for producing radio game shows.
During the five days from 15th to…
TV CONTENT FORMATS DEVELOPMENT
Inspiration – Creativity - Innovation
In the framework of our collaboration with the French Ministry of Foreign…
Forever Group from Myanmar requested AIBD to organize a 2-week workshop focused on editing & filming "grammar". The main objective was to improve the quality of their TV programmes, non-in terms of techniques, but in terms of esthetic.
…