The use of virtual studio and virtual studio implantation technology is bringing a new visual experience for the TV audience, and providing new thinking and creative new tools for television producers.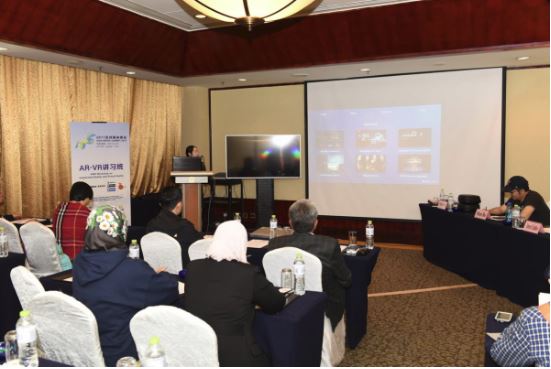 They are applications of the virtual reality technology and are becoming a new trend in the broadcast industry in Asia Pacific, Mr Huang Lei, Product Manager
[img_assist|nid=960|title=(Front row) Members of Bhutan Parliament|desc=|link=none|align=right|width=215|height=143]The media landscape in Bhutan offers many opportunities as well as challenges for those involved in reform. For a country which introduced television as recently as 1999, and which until a couple of years ago had only one (state-owned) newspaper, the spurt in…
The 1st Pacific Media Partnership Forum was held successfully in Tonga on 20-27 August 2010. The event offered media practitioners in the region concepts and tools that will enhance capacity in various aspects of broadcasting critical in responding to the rapidly changing media landscape.
More than 50 media practitioners from 13 countries participated in six seminars and workshops covering convergent journalism, marketing and financial management, media's role in natural disasters, public service broadcasting, media…