The use of virtual studio and virtual studio implantation technology is bringing a new visual experience for the TV audience, and providing new thinking and creative new tools for television producers.
They are applications of the virtual reality technology and are becoming a new trend in the broadcast industry in Asia Pacific, Mr Huang Lei, Product Manager, Jetsen Technology Co. Ltd, Beijing, said in his presentation at a pre-summit regional workshop on augmented reality on 4 June 2017 in Qingdao, China. The workshop is a partnership among AIBD, Jetsen Technology Co., Whaley, and
Asia-Pacific Institute for Broadcasting Development (AIBD) in collaboration with Asia- Pacific Broadcasting Union (ABU), Arab States Broadcasting Union (ASBU) and World DAB organised a Regional Workshop on Digital Radio Broadcasting at Kuala Lumpur, Malaysia from 23-27 July 2018. The five-day course covered most of the technical fundamentals and technology used on DAB+ Digital…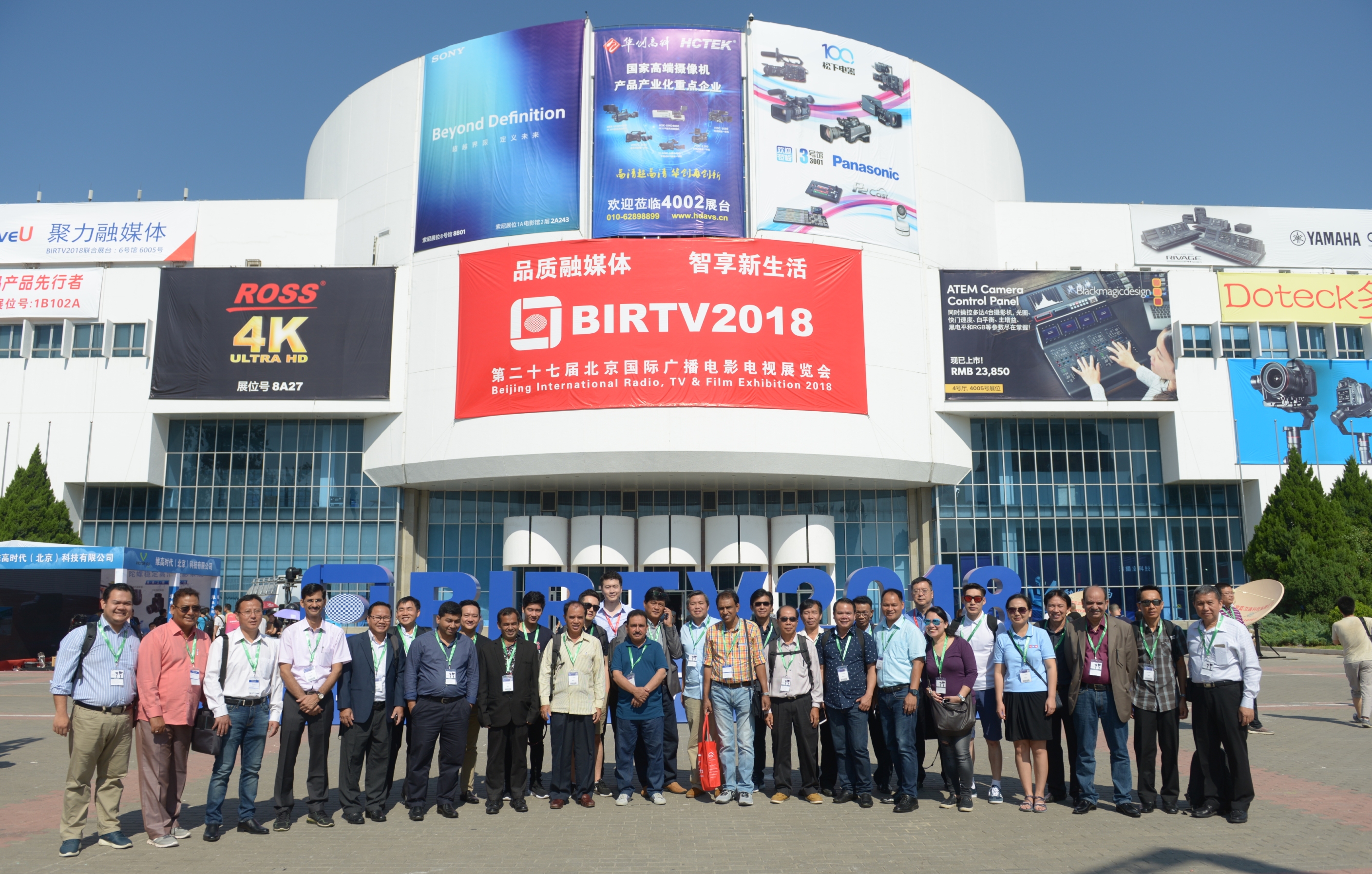 Asia Pacific Institute for Broadcasting Development   (AIBD), and  Beijing International Radio, TV, Film Equipment Exhibition (BIRTV) jointly organised the Media Cooperation Exchange Programme during 22 -25 August 2018  in Beijing, China. The exchange programme included a seminar and visits to different broadcast organisations and in the  exhibitions. The twenty eight…
A 4-day course to provide radio programmers an insightful knowledge in creating content and managing the whole radio production process for both live and recorded programmes began in Kuala Lumpur today.
This workshop of international-standard is aimed at enhancing the skills of creativity in radio's content creations by learning the best theoretical and hands-on production practices. 
It is being conducted by the Managing Director at Pop Up Radio, Brisbane Australia, Mr Anthony John Frangi and has attracted 28 radio programmers from throughout Malaysia including the Islamic…