The use of virtual studio and virtual studio implantation technology is bringing a new visual experience for the TV audience, and providing new thinking and creative new tools for television producers.
They are applications of the virtual reality technology and are becoming a new trend in the broadcast industry in Asia Pacific, Mr Huang Lei, Product Manager, Jetsen Technology Co. Ltd, Beijing, said in his presentation at a pre-summit regional workshop on augmented reality on 4 June 2017 in Qingdao, China. The workshop is a partnership among AIBD, Jetsen Technology Co., Whaley, and

The Regional workshop on Digital Terrestrial Television Technology was held in Kunming, Yunnan Province, China from 11 to 15 October 2018.  The workshop was designed for the technical staff of television stations who are working in transmission division. The workshop was…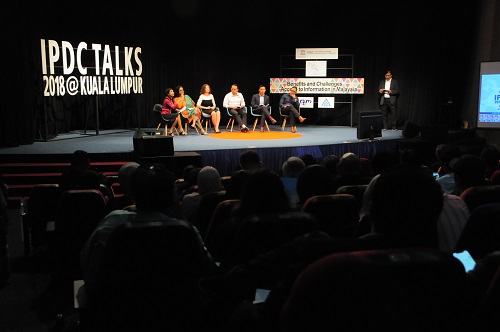 The IPDC Talks is an initiative of UNESCO's International Programme for the Development of Communication (IPDC). The IPDC the only intergovernmental forum within the UN system designed to mobilize the international community to discuss and promote media development and access to information around the world.
Asia-Pacific Institute for…
A 4-day course to provide radio programmers an insightful knowledge in creating content and managing the whole radio production process for both live and recorded programmes began in Kuala Lumpur today.
This workshop of international-standard is aimed at enhancing the skills of creativity in radio's content creations by learning the best theoretical and hands-on production practices.
It is being conducted by the Managing Director at Pop Up Radio, Brisbane Australia, Mr Anthony John Frangi and has attracted 28 radio programmers from throughout Malaysia including the…