The Ministry of Communication and Multimedia, Malaysia (KKMM), in collaboration with the Tun Abdul Razak Broadcasting and Information Institute (IPPTAR) and the Asia-Pacific Institute for Broadcasting Development (AIBD), organised the Seminar on Building Media Capacity to Cover Climate Change in Kuala Lumpur from 17-18 November 2014. Climate change is a global phenomenon with far-reaching ramifications, requiring action from a variety of stakeholders, such as policymakers, civil society and the media.
A 4-day course to provide radio programmers an insightful knowledge in creating content and managing the whole radio production process for both live and recorded programmes began in Kuala Lumpur today.
This workshop of international-standard is aimed at enhancing the skills of creativity in radio's content creations by learning the best theoretical and hands-on production practices.
It is being conducted by the Managing Director at Pop Up Radio, Brisbane Australia, Mr Anthony John Frangi and has attracted 28 radio programmers from throughout Malaysia including the…
The in-country workshop on Mobile Journalism (MoJo) organised by AIBD in collaboration with Radio Television Brunei (RTB) was held in Bandar Seri Begawan, Darussalam Brunei from 28 to 31 March 2018.
The workshop was designed specifically for the media practitioners associated with programming, reporting and the new media. 24 participants from RTB attended the workshop.
The initial session of the first day of workshop covered theoretical portion of Mobile Journalism, which not only included the history, evolution and current trends in MoJo but also discussed…
AIBD/KIBA In-Country Seminar on IPTV Strategy -27 February 2018,Kuala Lumpur, Malaysia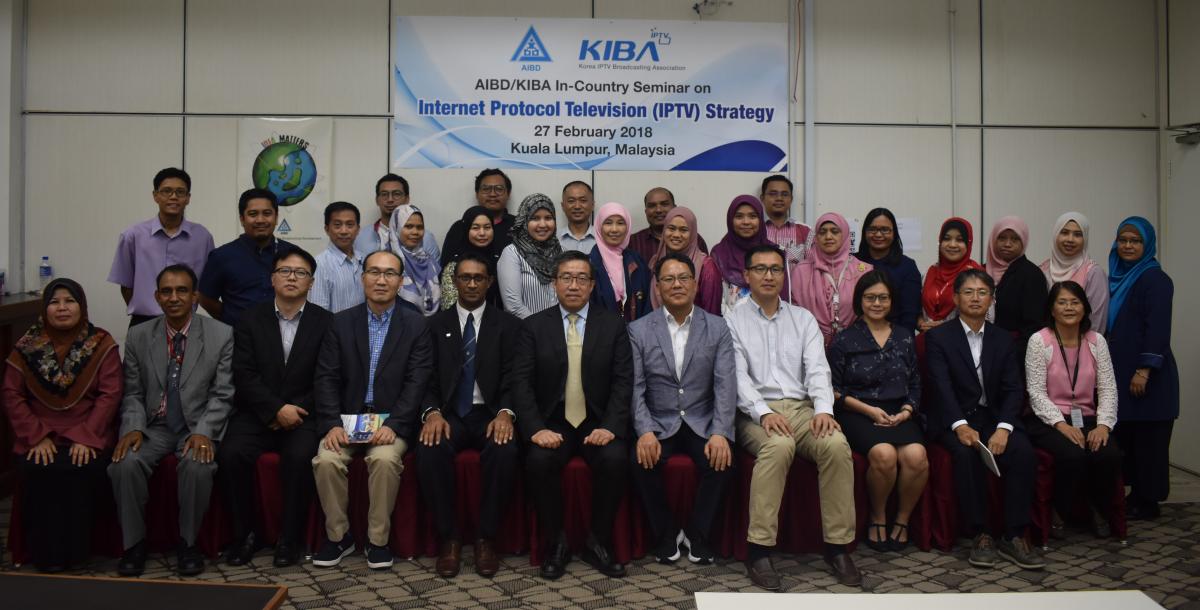 Internet Protocol Television (IPTV) is increasingly being popular around the globe. Millions of television viewers around the world are adopting the platform in an attempt to reclaim control of content and scheduling. The Fourth Industrial Revolution is set to bring a major transformation in technology and…