Asia media summit
AIBD in collaboration with its partners and international organisations is organising the Asia Media Summit (AMS). The conference provides a unique opportunity for broadcasters in the region to share their thoughts on Broadcasting and Information.
Decision makers, media professionals, scholars, and stakeholders of news and programming from Asia, Pacific, Africa, Europe, Middle East and North America attended this annual conference. Almost all regional and International Broadcasting Unions and Associations support the AMS.
We have the pleasure of welcoming all media professionals to the Asia Media Summit.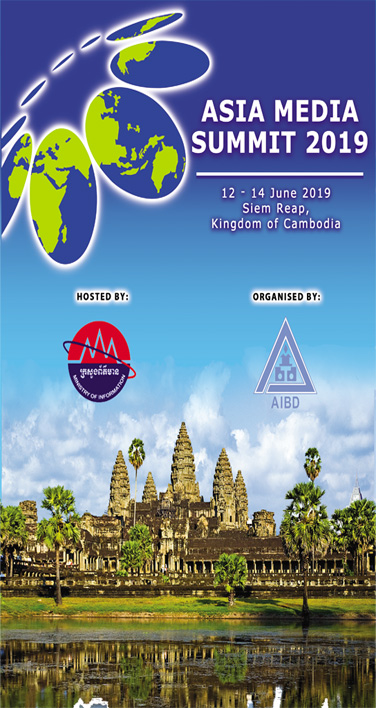 The development of new digital technologies and new media have had an impact on working practices in the broadcast industry, particularly in production, journalism and documentation that necessitates critical training to manage change.

" Some jobs are disappearing while others are changing or emerging, "
Mr. Ban Ki-moon, UN Secretary General, has called on broadcasters and new media players to promote multiple languages in new media and ensure free access to the Internet and social media tools everywhere in order to bridge the digital divide.
In his video message to participants of
Vietnamese Deputy Prime Minister Nguyen Thien Nhan says Vietnam has kept pace with global technological advances, introducing digital terrestrial TV services in 2005, one of the first countries within Asia Pacific and the world to digitize broadcasting transmission, and completing the transition process from