Asia media summit
AIBD in collaboration with its partners and international organisations is organising the Asia Media Summit (AMS). The conference provides a unique opportunity for broadcasters in the region to share their thoughts on Broadcasting and Information.
Decision makers, media professionals, scholars, and stakeholders of news and programming from Asia, Pacific, Africa, Europe, Middle East and North America attended this annual conference. Almost all regional and International Broadcasting Unions and Associations support the AMS.
We have the pleasure of welcoming all media professionals to the Asia Media Summit.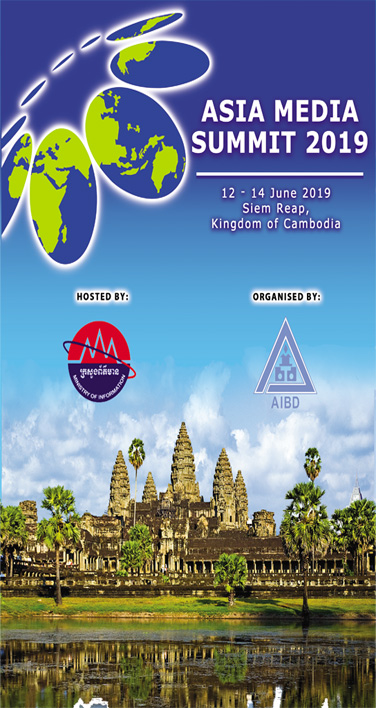 Building strong leadership skills among media executives is key to responding to the scale, scope, and complexity of the Fourth Industrial Revolution in which disruptive technologies and trends are changing the way people live, work and relate to one another, said Mr Atte Jääskeläinen, former Director of News and Current Affairs at Finnish
United Nations Secretary-General António Guterres urges broadcasters and other media stakeholders to ensure new technologies are accessible, as almost half of the world's population is still not on-line. At the same time, he said these technologies must be affordable and a force for good.
"…These new technologies and platforms are
Ms Nathalie Labourdette, Head of the European Broadcasting Union (EBU) Academy, urged executives from the media industry to develop future winning strategies and new visions to meet the needs of the fast changing media landscape.
"Media leaders should be fit for the future to drive innovation and change in the industry