Asia media summit
AIBD in collaboration with its partners and international organisations is organising the Asia Media Summit (AMS). The conference provides a unique opportunity for broadcasters in the region to share their thoughts on Broadcasting and Information.
Decision makers, media professionals, scholars, and stakeholders of news and programming from Asia, Pacific, Africa, Europe, Middle East and North America attended this annual conference. Almost all regional and International Broadcasting Unions and Associations support the AMS.
We have the pleasure of welcoming all media professionals to the Asia Media Summit.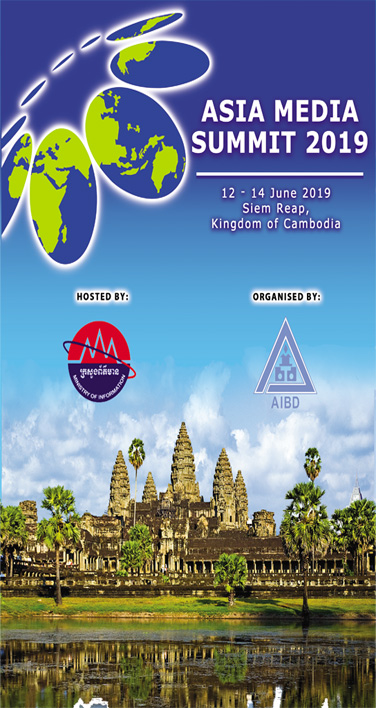 "Amid the spread of fake news, media must exercise greater responsibility while we pursue more media literacy efforts", Cambodian Information Minister Dr Khieu Kanharith said.
He admitted that combating fake news remains a challenge in the country where the use of
Cambodian Prime Minister Hun Sen recommended several ways to maximise the benefits of the digital revolution and help combat disinformation, cybercrime, hate speech
Building strong leadership skills among media executives is key to responding to the scale, scope, and complexity of the Fourth Industrial Revolution