Asia media summit
AIBD in collaboration with its partners and international organisations is organising the Asia Media Summit (AMS). The conference provides a unique opportunity for broadcasters in the region to share their thoughts on Broadcasting and Information.
Decision makers, media professionals, scholars, and stakeholders of news and programming from Asia, Pacific, Africa, Europe, Middle East and North America attended this annual conference. Almost all regional and International Broadcasting Unions and Associations support the AMS.
We have the pleasure of welcoming all media professionals to the Asia Media Summit.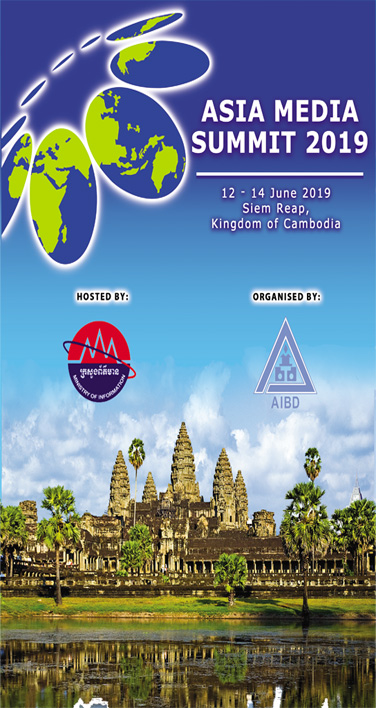 India's Epic Ramayana at the Asia Media Summit
Ramayanais an ancient Indian epic poem that's one of the most important in Hindu literature. Written in Sanskrit by sage Valmiki, it narrates the struggle of the divine prince Ram or Rama to rescue his wife Sita from the demon king
SPT Members Review AIBD's New Strategic Plan
Members of the AIBD Strategic Plan Team met recently on the sidelines of the Asia Media Summit 2018 in New Delhi, India to examine directions and programmes of the Institute for the next four years.
Discussions were focused on the new
ASBU, AIBD Seek Stronger Cooperation
The Arab States Broadcasting Union (ASBU) and AIBD pledged to expand their cooperation in capacity building activities for their members.
In their annual partnership committee meeting held in New Delhi, India on 11 May 2018, Mr