Asia media summit
AIBD in collaboration with its partners and international organisations is organising the Asia Media Summit (AMS). The conference provides a unique opportunity for broadcasters in the region to share their thoughts on Broadcasting and Information.
Decision makers, media professionals, scholars, and stakeholders of news and programming from Asia, Pacific, Africa, Europe, Middle East and North America attended this annual conference. Almost all regional and International Broadcasting Unions and Associations support the AMS.
We have the pleasure of welcoming all media professionals to the Asia Media Summit.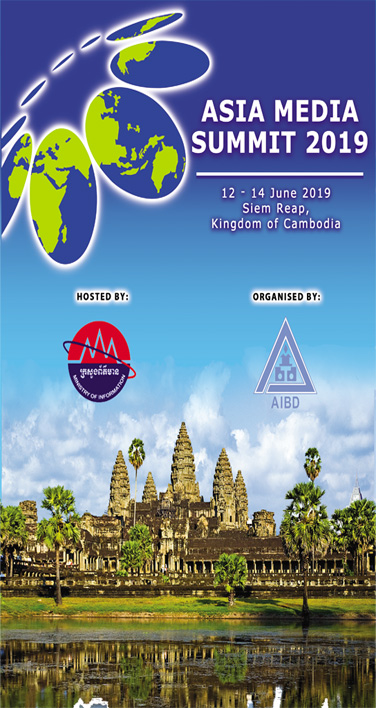 Asia Media Summit 2018- Day One Clicks
Mr Baek Sang-Hoon, Director at the Drama Production Department of the Korean Broadcasting System (KBS) which produces Korean dramas highly popular in Asia, identifies several success factors for impactful storytelling.
" Storytellers must understand audiences and be empathic with their needs and desires", he said.
Information Ministers from India, Bangladesh, Cambodia, and South Korea discussed recently a proposal to set up a content bank that will contribute towards the preservation of Asia's cultural heritage and linguistic diversity.
The proposal was taken up during a brief meeting in New Delhi on 10 May 2018 among Indian