Asia media summit
AIBD in collaboration with its partners and international organisations is organising the Asia Media Summit (AMS). The conference provides a unique opportunity for broadcasters in the region to share their thoughts on Broadcasting and Information.
Decision makers, media professionals, scholars, and stakeholders of news and programming from Asia, Pacific, Africa, Europe, Middle East and North America attended this annual conference. Almost all regional and International Broadcasting Unions and Associations support the AMS.
We have the pleasure of welcoming all media professionals to the Asia Media Summit.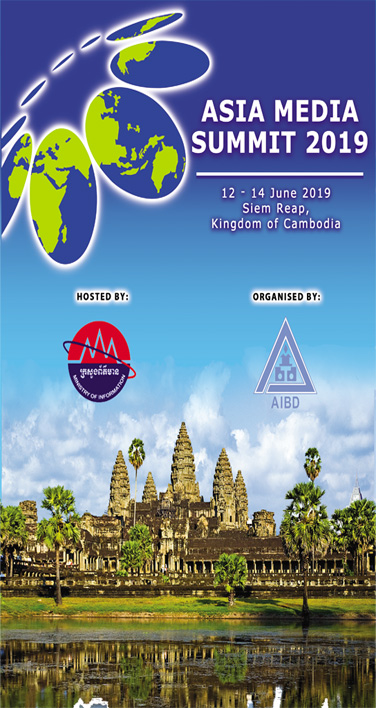 Developing countries or undeveloped markets must pursue cross-sectoral collaboration and increased human resource capacity to ensure effective policies and strategies that will maximise the benefits of digitisation, according to Mr. Fayyaz Shehryar, AIBD President and
To meet changes in the global media environment and respond to the digital revolution age, Korea will spread 'Hallyu' or the Korean wave to include k-pop, drama and games, establish a Korean content distribution platform and strengthen its status as a leading country in 5G
Myanmar Union Minister for Information Dr U Pe Myint highlighted the positive impact of digitisation and social media as the country moves towards a digital economy.
He